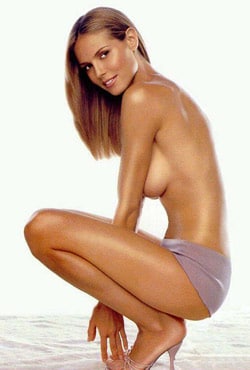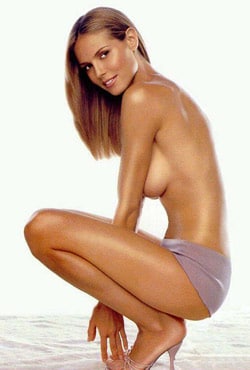 When a supermodel has the nerve to tell the masses the truth…
We're betting a whole legion of 7 year old girls and 21 year old boys will be feeling degrees of heartburn when they learn of their goddesses – Heidi Klum's secret- that stardom and getting to the top didn't happen overnight.
Speaking to the NY Post (Trash) who for all of you who know us we secretly adore (the way one adores 3 Big Macs in a row) Heidi revealed that when she first got to NYC success was not particularly forthcoming, even after she herself thought so after winning a modeling contest back in Germany.
In fact Heidi goes on to state she spent 3 –4 years walking (as opposed to chauffeur now?), but luckily for her everything came together for the German lass when the NY Post spotted her at a Victoria Secret Fashion show- termed her the body and the rest was history.
Of course we're all pleased that Heidi has set the record straight but very concerned for the current crop of 16 year old girls who this week at NY Fashion week will be looking to emulate Heidi without the 3-4 year part.
When a superstar dispels the myth sometimes life suddenly becomes a tad too uncomfortable…