The media world has been in a frenzy this weekend with the back and forth assertions that super model Heidi Klum and her super pop star husband Seal were calling off their 6 year relationship with reports to only later surface that the two were steadfastly committed to resurrecting their relationship. Now it's final- the two hawt bixches have confirmed that their split is indeed final.
Depending on whom you read, it is generally understood that Heidi Klum was the aggrieved member of the relationship. With various sources claiming that they couldn't no longer stand being in the same room as each other, other sources citing Seal's propensity to party like a rock star (which coincidentally he is) to too much distance spent apart with their own projects to what gossip web site TMZ is insisting this morning is an issue of Heidi Klum no longer being able to tolerate her husband's 'explosive' temper. Indeed.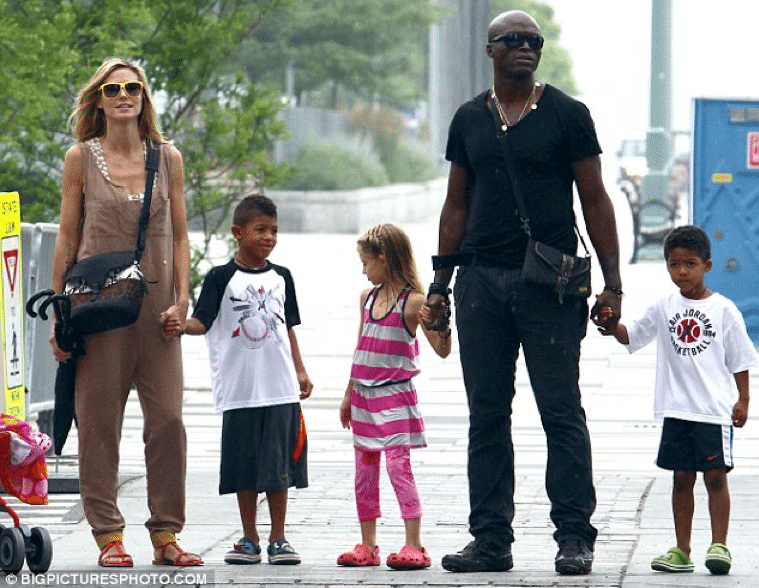 Ultimately what makes this Hollywood break up fascinating is how a well regarded pair have been unable to see their relationship through despite their great wealth, status (him a hawt bixch, her a hawter hawt bixch) and generally well liked demeanors which points to the scary idea that one no longer has to be uber fabulous to sustain a healthy relationship even if the illusion is often otherwise courtesy of most Western society's heightened adulation of status, celebrity, trinkets and fully refundable wet dreams.
Aren't you happy you're uber fabulous and not going through your own uber break up…unless of course you are.