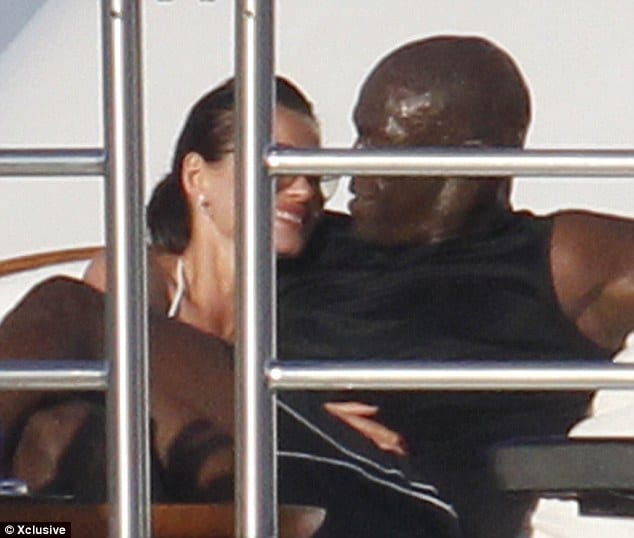 Heidi Klum definitely does not live here anymore bixches…
At the time of his break upto supermodel Heidi Klum, all Seal could say was that his 'love had not waned one iota.' That though may be pudding for the children as new photos have emerged of the superstar cavorting with a stunning mystery brunette off the coast of Sardinia on a luxury yacht.
Seen in various repose with the bikini babe who could easily be a model (and hardly a day over 25) the star makes little effort to hide his affection for his hawt new bicxh. If anything he remonstrates to her his physical prowess by practicising stealth boxing moves whilst later working out with gym equipment (you better work it girl!).
One can only imagine the 49 year old star wanted to impress upon her that despite what she may have read about his ass getting dumped from Heidi or not, he is still the hawt bixch where all bets are placed on.
No word yet as to the actual identity of the mystery brunette and whether this is just a casual fling or the beginning of a new adventure of our collective preferred hawt bixch…
via dailymail.co.uk