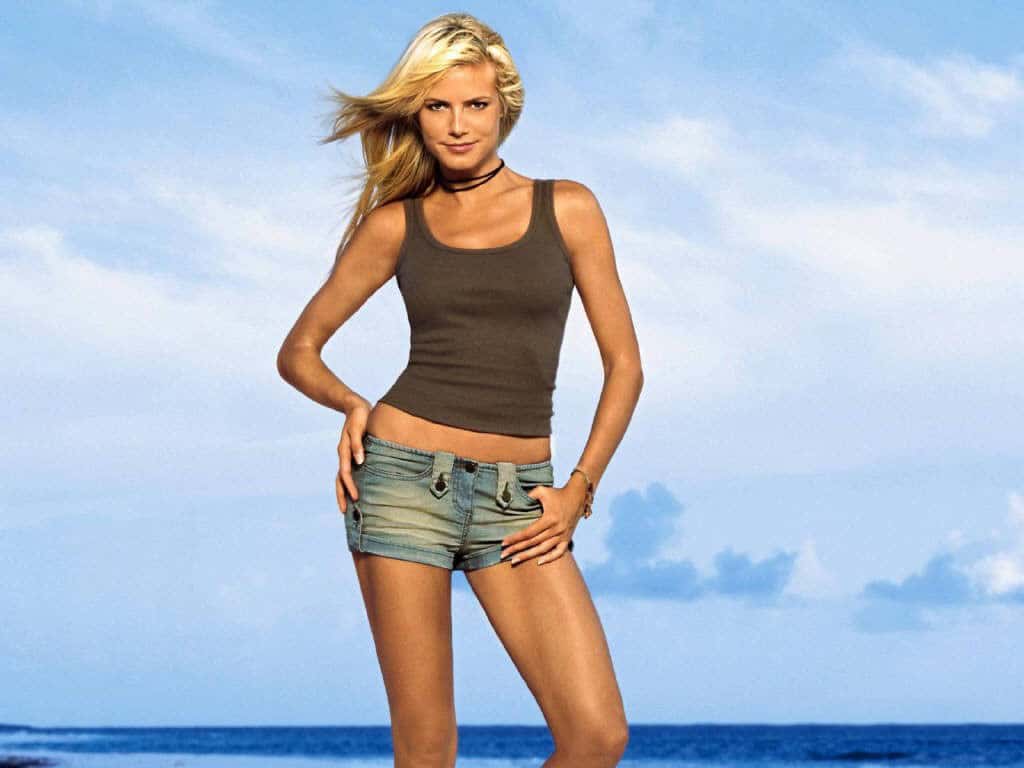 Heidi Klum has today publicly spoken up about allegations courtesy of her soon to be ex husband, Seal that she had an affair with her bodyguard Martin Krist while she was with the pop star.
In an interview with the new Katie Couric tv show, the supermodel even goes so far as to assert not once she didn't even look at another man whilst with Seal.
Heidi Klum's comments come after Seal last week told tmz in an assertive tone of voice the following: 'I would have preferred Heidi to have shown a little bit more class and at least waited until we separated first before deciding to fornicate with the help.'
The singer later retracted his comments but by that stage the damage had been done and media pundits began openly wondering if there was any truth to Seal's allegations and what problems actually laid in their marriage before openly coming to the fore.
At the time of Seal making his comments, Ms Klum had gone on to say the following: 'It was a unique choice of words. I'm used to it. Other people aren't. When we were together, I never looked at a another man.'
Ms Klum's full interview will be shown this coming Wednesday, two days after Couric's chat show makes its anticipated debut.
Heidi Klum bodyguard and Seal have dramatic stare down.
Heidi Klum had been fornicating with bodyguard for months says Seal privately.
Heidi Klum: 'Seal is after me cause he wants my money!'
Seal does an about face: Says he never 'implied' that Heidi Klum cheated with the bodyguard..
Source: Heidi Klum trusts and loves her bodyguard. Surprised by Seal's accusations.
Heidi Klum to Seal: 'I didn't cheat on you with the bodyguard!'
Heidi Klum would like to introduce her new boyfriend. Her bodyguard.
Seal would like to introduce you to his new bikini model girlfriend.