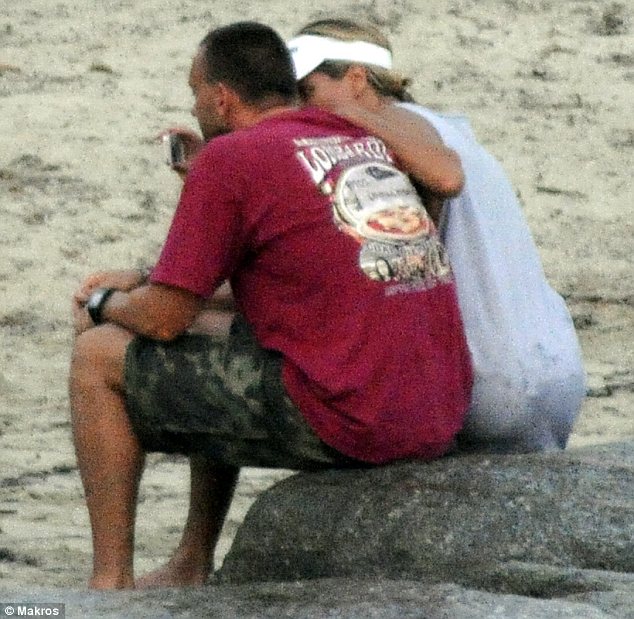 Heidi Klum tells Katie Couric she never looked at another man whilst married to Seal.
Heidi Klum bodyguard and Seal have dramatic stare down.
Heidi Klum had been fornicating with bodyguard for months says Seal privately.
Heidi Klum: 'Seal is after me cause he wants my money!''
Seal does an about face: Says he never 'implied' that Heidi Klum cheated with the bodyguard..
Source: Heidi Klum trusts and loves her bodyguard. Surprised by Seal's accusations.
Heidi Klum to Seal: 'I didn't cheat on you with the bodyguard!'
I'll take my loving whichever way I can thank you very much…
Seems like supermodel Heidi Klum is finally moving on since first announcing her split with husband, pop star Seal over 7 months ago.
Seen spending amorous attention to a new man in her life (yes her bodyguard, but more on that soon) the 39 year old seemed to be in a chipper mood as she hit the shores of Sardinia with her family and her bodyguard who it appears may be also be doubling as her new lover…
dailymail.co.uk: She was seen going topless and reclining on a sunlounger with the man in question at a swimming pool, looking loved up.
The pair then showed they have developed a close relationship as Heidi massaged suncream into her tattooed companion's shoulders while they took a dip and later floated around on a lilo.
It would appear that things are getting serious between the two – which is hardly a surprise seeing as they already knew each other so well.
Massaged suncream into his tattooed arms? Hmm now that's paying rather close attention to the needs of one's bodyguard. Then again Heidi probably knows by now that even one's body guard isn't averse to a bit of tender loving…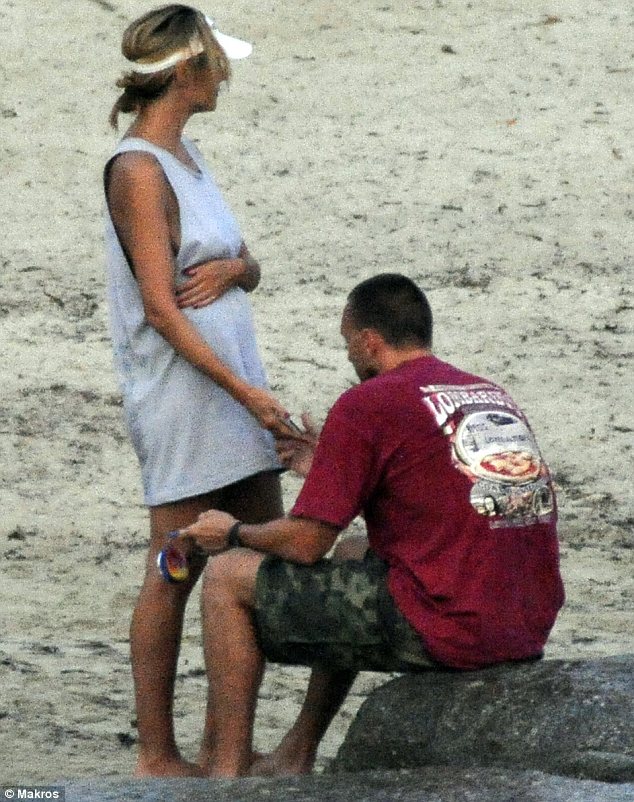 Then there's this:
The bodyguard, who has worked for Heidi since she was still happily married to Seal, seemed to be getting on well with the children as they larked around together on the sand before he gave Heidi a tender hug.
Could one suppose Heidi's bodyguard had eyes on her from the very beginning? Heidi is after all a supermodel, then again our bodyguard probably naturally drifted for Heidi as he got to know her over time…
But perhaps the depth of the affection of the two could be expressed here:
However even during the family day out it seems the two couldn't get enough of each other.
They took some time out to go and perch on a rock for a private chat and were very hands on with one another.
Of course what makes Heidi's foray into the dating world that more interesting is the fact that it comes off the back of her ex, Seal recently spotted canoodling a far younger bikini clad woman on a private yachtas recently as last month. Coincidentally in Sardinia…
What could also be tempting Heidi is a recent rout between and her ex where he gave permission for their images to be used in a recent ad campaign. Although Seal insisted he had the right of way, the images were soon taken down.
Never mind what better way to move on with your life than getting even with your ex than by hooking up with the hired help, then again he does have some stunning tattoos and probably knows how to really take care of Heidi more ways than one…