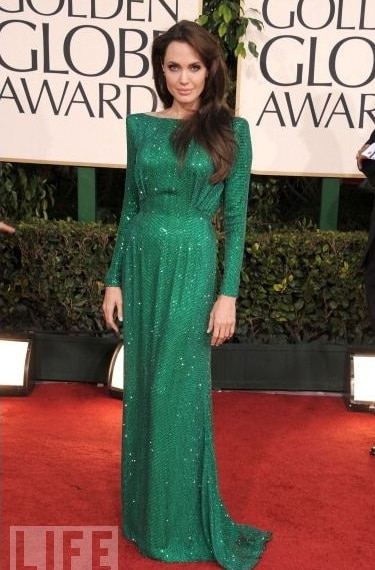 This comes courtesy of our resident favorite style vixen- Ms Alexa Winner. You can see this article and many others like it at somegirlsarebornwinners.blogspot.com– 
At last some snark… Scallywag
I probably should have just made this the worst dressed list, because if anyone else reading this was half as underwhelmed by the choice of clothing shown at the Globes last night as I was then they would understand why. 
Honestly, and I'm not just saying this because I work as a stylist, there is NO excuse for a celebrity to look anything less than mediocre on a night as important as the Golden Globes. The amount of unbelievably stunning dresses that exist in this world is beyond digits. I find it to be nothing short of a travesty for a stylist to put their client in many of the looks that I saw last night. Looking great when you have the means to do so is very simple whether you are a size 0 or a size 10. If you're feeling particularly lazy: find a designer that has fit you well in the past, pick the best look from their current runway collection, and literally cut and paste! The designers have already done the hard work, they know how the makeup should look, they know what type of shoe is appropriate with what dress; 80% of the work has already been completed. Add a stylist with a refined eye and a client with posture and confidence and BOOM, you've got a winner (no puns intended).
I am not mocking myself or anyone in the industry but it doesn't take a genius to make someone look good or even "interesting;" it simply takes effort and passion. So dare I say, has Hollywood lost that?
Off of my rant and now onto the list…
(*Photos Courtesy of Life.com)
click next page below for continuation.