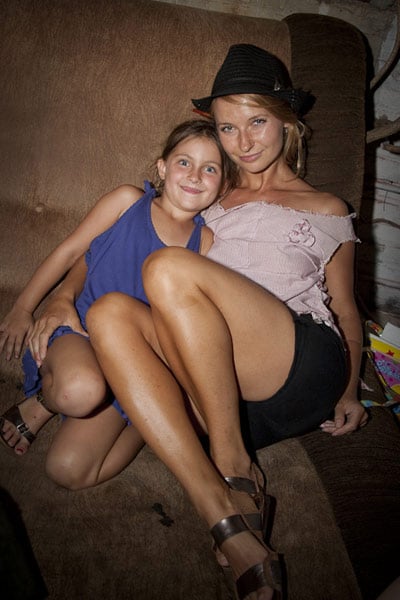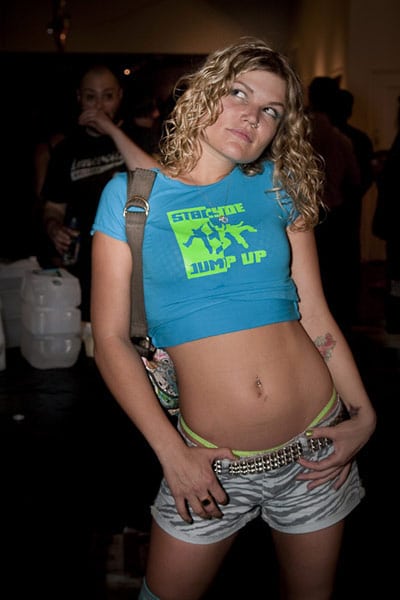 By the time we rock by Collective Hardwear's testimony to "D'lautonmy's" embrace of Ellis Gallagher, part 2, (yes part 1 was a resounding success so now there was a part 2) we are drenched in the veneer of cool elegant and fabulous poses, reposes and glances aimed to nonchalantly let you know that you had arrived. Or to be succinct, to let you know in fact that 'they', the ensemble had arrived. A cool grace of our heads let the seas depart and within minutes we too we're embracing what we have increasingly come to admire- " the new kids on the block going for the jugular," assuming one's jugular was of course photogenic.
Canvassing the bottom floor, we took stock of the flailing arms, egos, expressions and those young kids who actually seemed to be incited by the work as opposed to who had bothered to turn up (a Thursday night phenomena played too well over at Chelsea). We too stood in front of Ellis Gallagher's work and we're equally delighted by it, it's sense of urban affinity when the chap himself swings by. We try to introduce ourselves but by this stage we've concluded the space had introduced itself to Mr. Gallagher who at that very moment may have been on his way to reconstruct his newest private visage of a collective urban scene.
Who are the people at Collective Hardware? For the time being I've been sworn to some measure of secrecy but from what we have been able to deduce given the number of times we have turned up is an idiosyncrasy devoid of its own, with a patina of punk, with a gallantry for affronting and a passion for collective embracing of pertinent downtown art figures, which it seems Mr. Gallagher has become.
Of course any mention of downtown would not go astray without a mentioning of the photogenic kids seen sprawling effortlessly for our photographer Arthur Eisenberg. Had the visage of sprawling and being glamorous in itself become a new art one couldn't be sure, but nevertheless it seems to be a mandated necessity if one is to take you seriously or rather if one is to take oneself seriously- as culture has now become for the camera.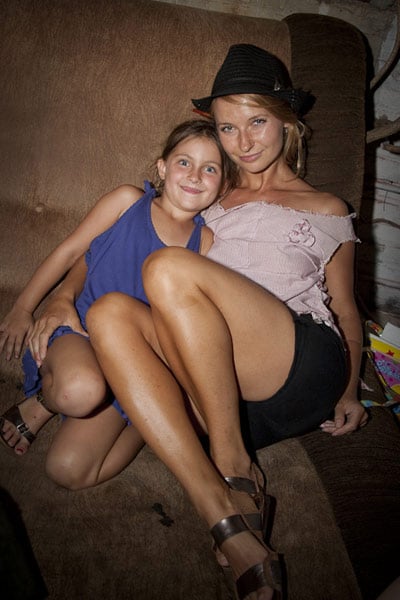 In any event, we were glad we came and look forward to embracing the collective's next series of overtures to the art community and in many ways a fine (no matter how photogenic- well what did you expect?) entourage we passed by.
Just next time please let our photographer take a few decent pictures of me before you come swarming him, but what the hell, we are a pleasant looking lot…