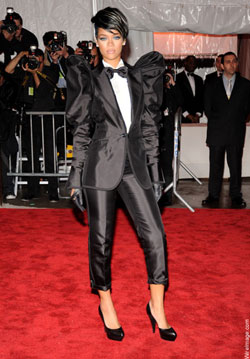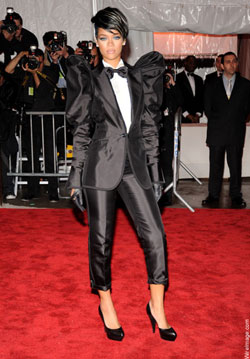 When a victim of domestic abuse is held to the higher standard. The new and improved victim?
Let's get this straight, Rihanna was the victim of a brutal whipping at the hands of Chris Brown. So who do you think has to purge their ways and accommodate the hungry press? The offender? Stop being silly, the girl of course…
We're trying to figure this out, it's like when a rape victim is accused of having asked for it by dressing too provocatively, not that the guy couldn't contain his animalistic urges.
Perhaps it's also a situation that Rihanna has to mend her image and make herself appear more assertive to a media who were in disbelief (and that includes you Oprah!) when she took Brown back in. But of course celebrities aren't allowed to make personal decisions about their personal lives because they are in the media's and consumer saturated culture's retainer…