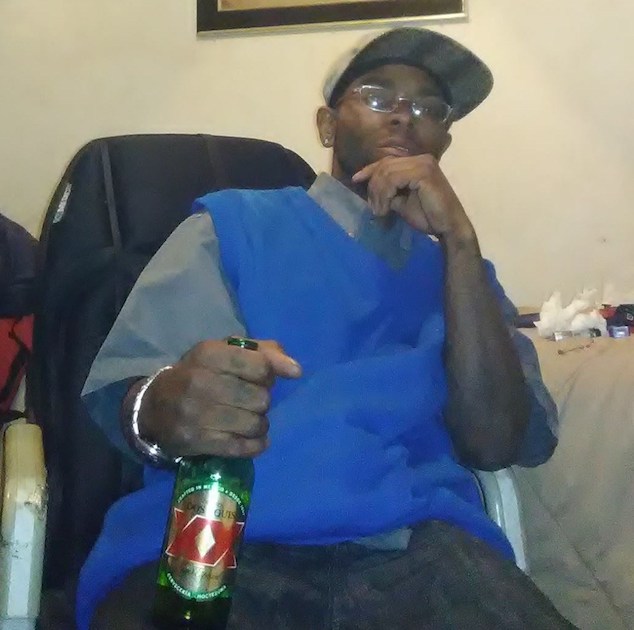 Virginia Beach gunman

DeWayne Craddock

had been violent with co-workers before mass shooting and had been anticipating disciplinary action. 
The gunman who shot dead 12 people at a Virginia Beach municipal building had been facing disciplinary action for a violent fight at work. 
DeWayne Craddock, 40, was still employed as an engineer with the Department of Public Utilities when he went on his shooting rampage Friday, killing 12 and injuring several others, including a cop.
But he recently started showing serious behavioral problems and got into physical 'scuffles' with other city workers, a source told The New York Times.
The source told the paper that the troubles had escalated in the week leading up to the mass shooting — and Craddock was involved in what it called 'a violent altercation on city grounds.'
Craddock reportedly knew he was facing disciplinary action for the fight when he went into the municipal building with two .45-caliber handguns, at least one of which was equipped with a sound suppressor — and both of which were purchased legally.
Earlier that morning, prior to going on his indiscriminate shooting spree, Craddock had tended his resignation via email– giving his employer two weeks notice of his intention to relinquish his civil engineering post.
Yet somehow, sometime between firing off his resignation letter and before the end of the day was over- Craddock seemingly had made the decision- rather than 'quietly' leaving his post- he would go with hell bent fury instead.
Come 4pm that Friday afternoon, Craddock embarked upon his shooting mission, where he killed 12 people, all but one a co-worker, and injured several others before dying in a police shootout.
Perhaps even more bizarrely- the shooting attack followed Craddock running into a fellow co worker who observed the engineer brushing his teeth — along with sharing pleasantries just moments before. 
The shooting has since led to Craddock's family posting a handwritten note outside their Yorktown, Virginia home, offering 'heartfelt condolences to the victims,' according to The Washington Post.
'We are grieving the loss of our loved one. At this time we wish to focus on the victims and the lives loss [sic] during yesterdays tragic event,' the note said.
'Our thoughts and prayers are with the families of those who loss [sic] their lives, and those recovering in the hospital.'
'They're beautiful people, both,' Betty Ware, a deaconess, said of Craddock's parents, saying his mother would talk about their children 'all the time.'
'She was just proud of them, her children,' Ware told the Washington Post.
'I thought it was a drill' Virginia Beach shooting survivor spared three times during massacre
'I quit' Virginia Beach gunman resigned hours before shooting via email
Virginia Beach shooter was loner who trained two cameras on his expensive cars
12 dead: Virginia Beach shooter disgruntled worker who sought revenge