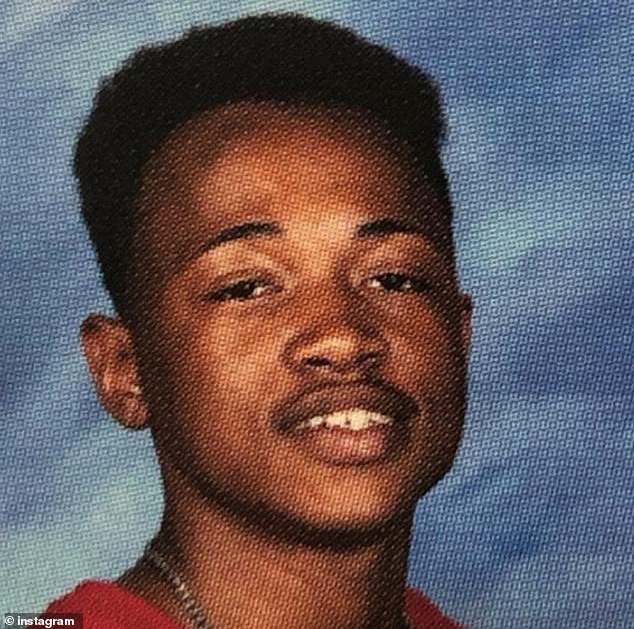 16 year old Florida student, Calvin Desir identified as the second Parkland shooting survivor to take his own life after Sydney Aiello at Marjory Stoneman school.
A Florida student who survived the Parkland shooting has been identified as 16-year-old Calvin Desir.   
The sophomore at Marjory Stoneman Douglas High School who died in 'an apparent suicide' on Saturday night was named by family members who set up GoFundMe campaign to cover his funeral costs. 
Desir has since been identified as the second student at Marjory Stoneman to take his own life, with 19 college sophomore student, Sydney Aiello taking her own life last week.
Both students reportedly died of a gunshot to the head.
Calvin and Sydney were both on the MSD campus on February 14, 2018, when gunman Nikolas Cruz shot dead 14 of their classmates and three faculty members.  
They are now being counted among the victims of one of America's deadliest school shootings.  
In a bitter twist of irony, the two fatalities at Marjorie Stoneman follow the tragic shooting death on Monday of the father of a six-year-old girl, Avielle Richman– killed in the 2012 Sandy Hook massacre, Jeremy Richman. The 49 year old man was found dead from an apparent suicide at his Connecticut office building.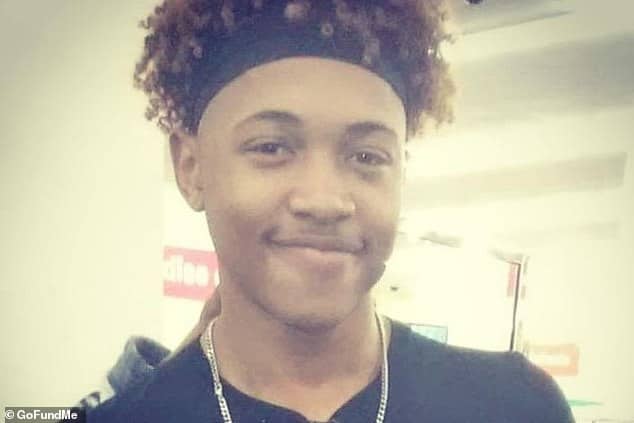 Calvin Desir suicide: Loving and selfless teen according to GoFundme page.
Family members described Calvin as a loving and selfless teen who aspired to become an engineer. 
Calvin's sister, Brittany Wright, wrote in the description of the GoFundMe page: 'My family is grieving over the loss of a wonderful and amazing son, brother, nephew, and friend. 
'As his older sister, I had the pleasure of watching Calvin grow from a child to a respectable young man. He was a fellow student at Stoneman Douglas with strong aspirations of one day becoming an engineer, which inspired him to always find new projects around the house to challenge his skills.
'Calvin was so loving and well loved by all his peers and family. He enjoyed riding his bike with his friends, shopping, cooking and trying new recipes with his mom, performing yard work and various chores with his dad and spending quality time with our baby sister and I.
'I can tell you firsthand that he was one of a kind, very soft spoken, and never once hurt a fly. If you ever asked him to do the simplest task, he was right on it. His selflessness and quick action to help others is something that we all deeply admired. 
'Calvin Desir was truly special to us all and will forever live on in our hearts.'
Reactions to Calvin Desir suicide:
Without naming Calvin, Broward County Superintendent Robert Runcie tweeted Sunday: 'After visiting with the his wonderful family today, I got a sense of what a great young man he was. Please hold up this family in your prayers.' 
Posted, MSD graduate and gun control activist David Hogg wrote on Twitter: 'How many more kids have to be taken from us as a result of suicide for the government / school district to do anything? Rip 17 + 2.'  
Ryan Petty, the father of 14-year-old Parkland victim Alaina Petty who founded a suicide prevention foundation called the Walk Up Foundation after his daughter's death, told the Herald: 'The issue of suicide needs to be talked about. This is another tragic example.
'When you look at Columbine as an example, almost just as many students killed themselves after the fact than in the actual shooting. That needs to change. We need to get them the help they need,' he said.  
Petty and other parents joined teachers, mental health specialists and more than 60 school, county, city, child services and law enforcement officials at an emergency meeting on Sunday afternoon. 
He said the Broward County School Superintendent's Office was working to reach every parent in the district via text, email, social media and robo calls.
'They will be asking parents to take this issue seriously,' he said. 'Parents cannot be afraid to ask their kids the tough questions.'
The district reportedly plans to provide parents with the 'Columbia Protocol', a set of six questions to assess their child's suicide risk. 
Based on the answers, parents will receive a tailored list of emergency resource options.