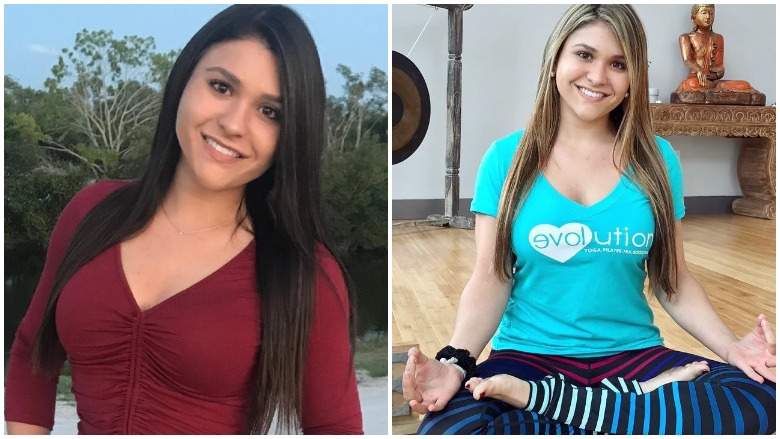 Sydney Aiello suicide: Parkland shooting survivor and 

recent graduate from Marjory Stoneman Douglas High School takes her own life over survivor guilt.
A Florida student who survived the Parkland shooting has taken her own life.
Sydney Aiello, 19, a recent graduate from Marjory Stoneman Douglas High School took her life over the weekend, according to her mother Cara Aiello.
Aiello told CBS Miami that her daughter had struggled with 'survivor's guilt and was recently diagnosed with post-traumatic stress disorder.'
Sydney was close friends with Meadow Pollack, one of the 17 students and staff killed when suspected gunman, Nikolas Cruz opened fire at the school on February 14, 2018.
Aiello said her daughter was on campus the day of the shooting but not in the Freshman Building where the attack took place. 
She added that Sydney struggled to attend college classes because she was afraid of being in a classroom and was often sad but hadn't asked for help before she killed herself. 
Sydney took her own life on March 17. The manner of Sydney's suicide death was not disclosed. Her funeral took place Friday.
Sydney Aiello loved yoga. According to her mother, she wanted to dedicate her life towards helping others.   
A little more than a year after this photo was taken, both are gone.

In February, Meadow was killed in the Parkland shooting. This week, Sydney took her own life.

Please consider donating to her family to help cover some of the funeral costs. https://t.co/qxeUeFLhx1 pic.twitter.com/xSnMPAU0bD

— Kenneth Preston (@kennethrpreston) March 21, 2019
Sydney Aiello suicide leads to concern that other survivors might also take their own life.
Ryan Petty, whose daughter Alaina died in the shooting, told CBS Miami he worries that more traumatized Parkland teens will take their own lives. So, he has focused his grief and his efforts into suicide prevention.
'It breaks my heart that we've lost yet another student from Stoneman Douglas,' Petty said. 'My advice to parents is to ask questions, don't wait.'
News of Sydney Aiello's suicide follows Cruz appearing in court, Friday.   
Cruz's trial is scheduled for early next year, no specific date has been set, as yet.
Cruz's attorneys have said he will plead guilty in exchange for a life sentence.
The prosecution is seeking the death penalty.
A GoFundMe page has been created 'In Loving Memory of Sydney Aiello.' 
Sydney is survived by her parents Cara and Joe, and her brother Nick. Former teachers described Sydney as a 'joy to have in class'. 
If you or someone you know is struggling you can call the National Suicide Prevention Line on 1-800-273-8255.