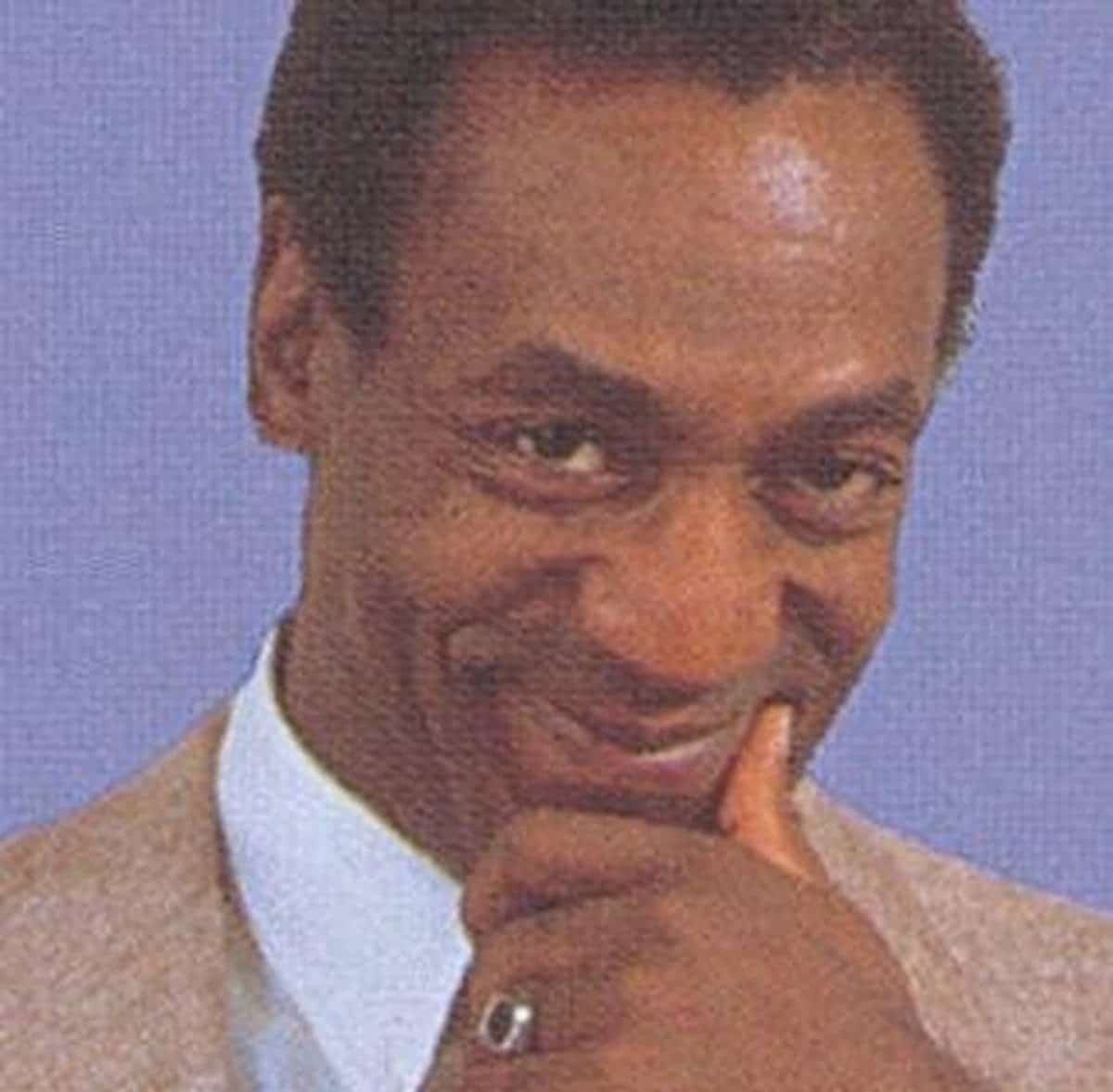 Bill Cosby guilty of sexual assault of Andrea Constand: The dizzy fall of America's father figure who leveraged off his fame to sexually prey on many women until he was finally brought to justice. 
A Pennsylvania jury has found Bill Cosby guilty of drugging and sexually assaulting Andrea Constand, 45 near his home 14 years ago, At the time, Cosby's victim had been Temple University employee who the entertainer had mentored.
In announcing its verdict after only 14 hours of deliberation, a jury of seven men and five women unanimously found the black comedian and entertainer guilty on all three counts of aggravated sexual assault: administering an intoxicant, rendering his victim unconscious and penetrating her without consent.
The jury's verdict comes after trial deliberations lasting 14 days.
Constand was in court to hear the verdict read at Montgomery County Courthouse in Norristown, Pennsylvania. 
With the reading of guilty of all three charges, the 80-year-old actor now faces spending the rest of his life in prison as each count carries a sentence of up to ten years imprisonment.  
Following the reading of the guilty verdict, Cosby showed no trace of emotion, instead sitting in silence with his eyes cast down. His wife was not in court.
It's a "victory for all sexual assault survivors, female and male, it's a victory for womanhood. I thank the jury so much for positioning themselves on the right side of history." One of Bill Cosby's accusers speaks after he is found guilty in his trial https://t.co/cuS4TosFPw pic.twitter.com/wbLWI8nXJs

— The Situation Room (@CNNSitRoom) April 26, 2018
"We are very disappointed by the verdict. We don't think Mr. Cosby's guilty of anything, and the fight is not over."

Comedian Bill Cosby's attorney vows to "strongly" appeal after his client was found guilty on three charges of sexual assault. https://t.co/jn84ydmy9k pic.twitter.com/3bsh8cuv8U

— Fox News (@FoxNews) April 26, 2018
Bill Cosby guilty flight risk: 'I don't have a plane, you a**hole'.
Matters soon devolved after DA Kevin Steele demanded the comedian's bail be revoked, claiming Cosby was a flight risk, with the entertainer in turn yelling out that he doesn't 'have a plane, you a**hole'.
Upon Steele's request, Judge O'Neill asked: 'What is it that you're saying will occur? That he will flee? What evidence do you have …to revoke the bail of an individual who has shown up for every single hearing over the past two years.'
Steele argued, 'The defense said at the beginning that $3.38million this is an individual of limitless wealth.
'I don't think any amount of bail can assure his presence under these circumstances. We ask that jail be revoked.'
Asked where he thought Cosby would go, Steele said, 'Anywhere. He has a plane.'
At this Cosby yelled in sheer outrage that 'he doesn't have a plane you a**hole!'
O'Neill called for order but went onto angrily berate Steele who has not made any move to have bail raised throughout the past two years for seeking to have it revoked.
He said: 'Based upon his age and his medical condition I'm not going to simply lock him up at this stage.'
O'Neill said that Cosby was not to leave the courthouse until they had determined that the court held his passport but said that there was no reason why he should not then return home on the $1 million. 
O'Neill told him he was not to leave his home unless for a bail hearing.
Just heard the news on Bill Cosby being found guilty of all charges and it's great news. Another monster Hollywood protected.

— Kaya Jones (@KayaJones) April 26, 2018
America: Where we can find Bill Cosby guilty of crimes he committed decades ago but can't get a guilty verdict for cops that kill unarmed black men on video.

— Simar (@sahluwal) April 26, 2018
bill cosby is going to jail because he is guilty. not because he's black.

— ??????? (@badgaIzak) April 26, 2018
I idolized Bill Cosby when I was growing up, so I'm both heart broken and disgusted with what he's done. Time to pay the piper. NO MEANS NO!!!!!!!! GUILTY.

— ????Amanda Mendez???? (@mandymendez90) April 26, 2018
Bill Cosby guilty: The downfall of a folklore hero and black icon.
Thursday's guilty ruling capped the downfall of one of the world's best-known entertainers, while offering vindication for Constand, the five other accusers who testified and the more than 60 others who claim to have been assaulted by Cosby over the years.
Last June jurors failed to reach a verdict after hearing Constand's testimony that she lost consciousness after taking three little blue pills from Cosby who told her they were 'her friends' and would help her relax.
She claimed Cosby then digitally penetrated her and assaulted her while she was immobile and 'could not fight him off.'
After close to 53 hours of deliberation they remained 'hopelessly deadlocked' and O'Neill was forced to declare a mistrial.
Back then Steele vowed to re-try the case and promised that the re-trial would not be a re-run of the first.
Noted the nytimes: 'In recent years, Mr. Cosby, 80, had admitted to decades of philandering, and to giving quaaludes to women as part of an effort to have sex, smashing the image he had built as a moralizing public figure and the upstanding paterfamilias in the wildly popular 1980s and '90s sitcom "The Cosby Show." He did not testify in his own defense, avoiding a grilling about those admissions, but he and his lawyers have insisted that his encounter with Ms. Constand was part of a consensual affair, not an assault.'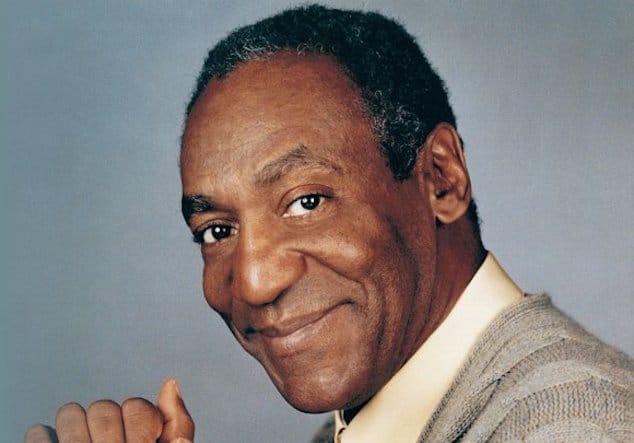 Bill Cosby guilty: Defense sought to prove victim was con artist. 
The guilty verdict served in essence to put a permanent pall over a former wildly beloved popular folklore hero who had risen against adversity to launch a six-decade career as one of America's greatest comedians and actors while being a beacon for other African Americans. Yet in the shadow of accusations, the entertainers sheen began to wear off, with his audiences in the last few years shunning his TV shows, films, stand-up performances, and with the conviction, they are likely to remain so.
Leading into the retrial, a new defense team sought to portray Cosby's victim as a desperate 'con artist' with financial problems who steadily worked her famous but lonely mark for a lucrative payday.
The prosecution countered that it was Mr. Cosby who had been a deceiver, hiding behind his amiable image as America's Dad to prey on women that he first incapacitated with intoxicants.
The defense's star witness was a veteran academic adviser at Temple, Cosby's alma mater, who said Constand had confided in her in 2004 that she could make money by falsely claiming that she had been molested by a prominent person. Cosby paid Constand $3.38 million in 2006 as part of the confidential financial settlement of a lawsuit she had brought against him after prosecutors had originally declined to bring charges.