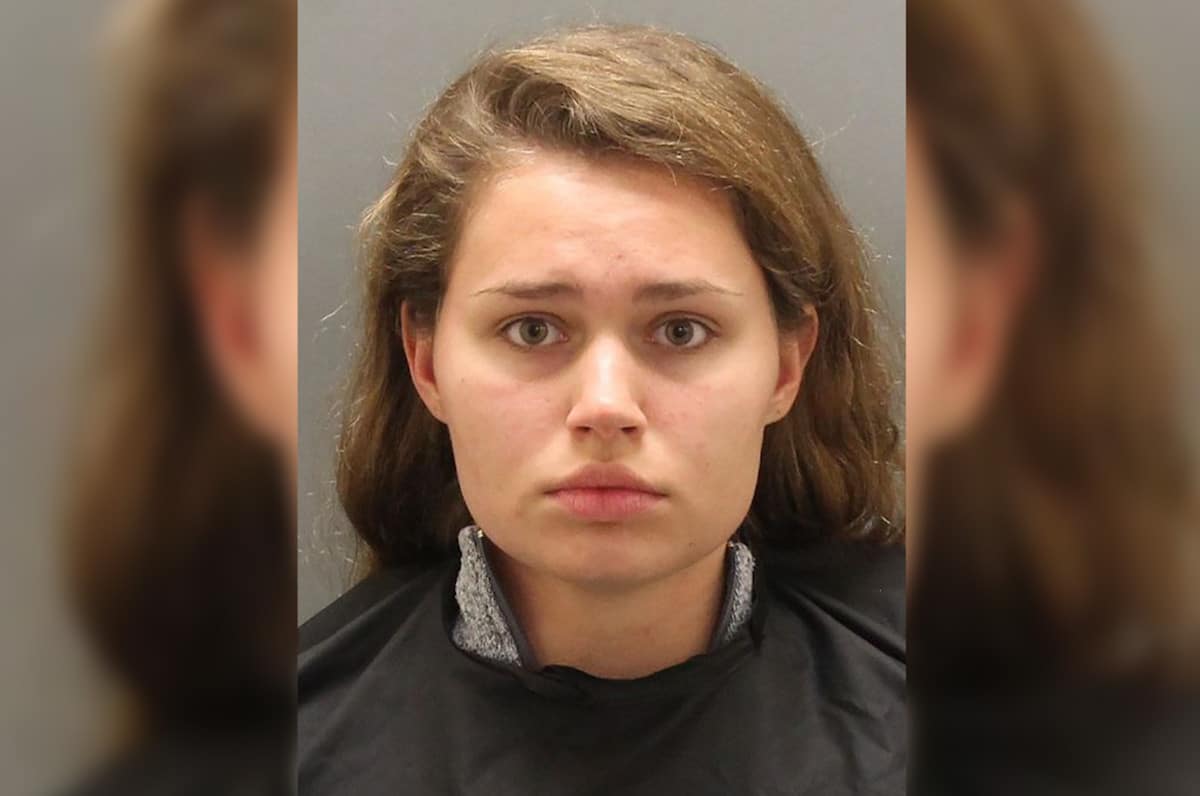 Sarah Katherine Campbell a Clemson University student is charged with making a false sexual assault report as questions are raised as to what constitutes predatory behavior and when a women decides she has regrets and second thoughts. 
A Clemson University student who claimed being sexually assaulted at an off campus fraternity party has been arrested after being accused of lying about the attack.
Come Wednesday, Sarah Katherine Campbell, 18, of Herndon, Virginia, was booked on one charge of filing a false police report in connection with the alleged assault at the Delta Chi frat house in Seneca on Jan. 27, according to the Oconee County Sheriff's Office.
The student's arrest came after investigators found evidence suggesting that the sexual encounter between Campbell and a man at the fraternity house was consensual and that Campbell 'had not been truthful in the information' she'd given to police, according to Jimmy Watt, public information officer for the sheriff's office.
That though is not the way Campbell sees it.
Reached by the Anderson Independent Mail on Thursday, Campbell insisted she's not at fault and reiterated her original claim that she was assaulted at the party.
'I'm a victim of sexual assault,' Campbell told the media outlet. 'This story is being blown out of proportion, and that's all I can say.'
Campell was booked into the Oconee County Detention Center and later released on $5,000 bond, Watt told the newspaper.
All fraternity activities were suspended by Clemson's Interfraternity Council one day after the alleged assault. The governing body for the university's 20 fraternities said at the time that the step was being taken to ensure that members were held to a 'higher standard,' according to a statement posted on its website.
'Therefore, we are suspending all social events at fraternity houses effective immediately,' the statement continued. 'This suspension will be effective until necessary measures are taken.'
Sarah Katherine Campbell: Sanitizing the way men and women meet. 
In a letter to its members late Thursday, IFC officials referenced the Jan. 27 incident that led to the suspension and announced new procedures at Greek events, including the requirement of university IDs for entrance at all social functions, mandatory guest lists and wristbands, as well as a minimum of three security guards at all events according to a report via the nypost.
'We believe that the procedures established will provide a safer environment for guests and members to socialize,' IFC president Landon Flowers wrote in a statement obtained by The Post. 'We recognize that these procedures call for a culture change, and we look forward to your support in making that change.'
The incident has since led to commentators on the web wondering whether the female student had sought to play on stereotypes that all men are sexual aggressors and predators, a ploy that some women might seek to consider arguing to diminish their own appearance of aggressive sexual behavior and complicity. Never mind if such claims serve to potentially ruin the accused individual's life.
Campbell, according to Clemson's student directory, is majoring in political science.
Texas teen claiming black men gang rape pleads guilty to elaborate hoax
Did Alesia Riabenkova, supermodel claim false rape charges against photographer?
Nikki Yovino: How I falsely accused two college football players of rape
Mariah Jordan Smith fake rape by boyfriend arrested