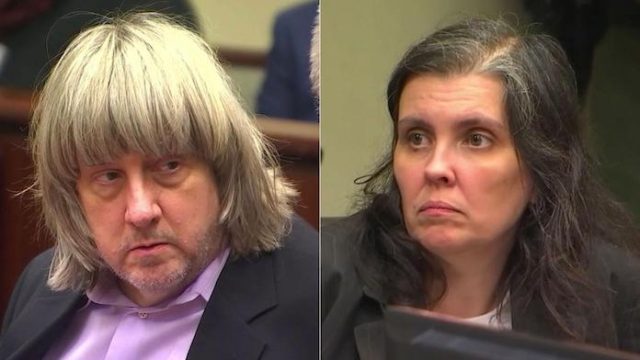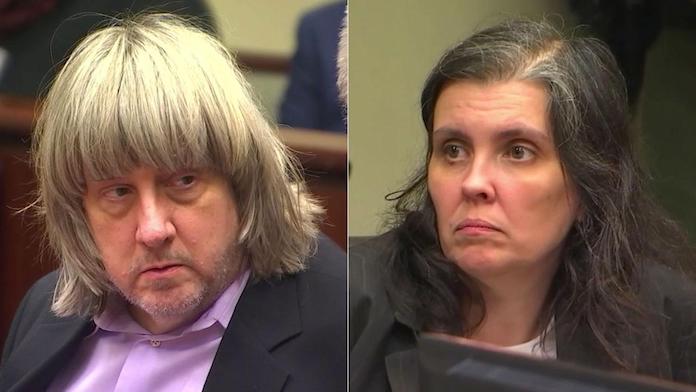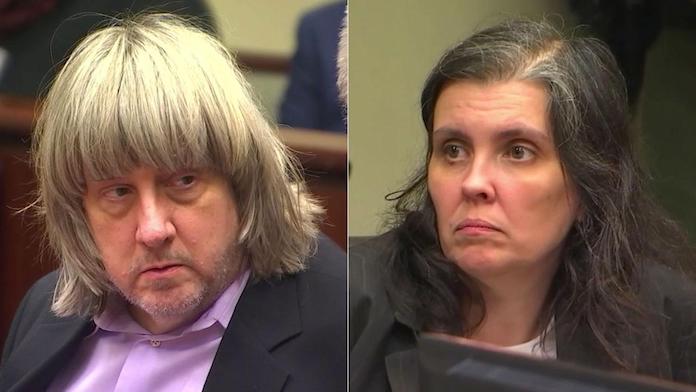 David and Louise Turpin reality show aspirations: Family members tell of House of Horror parents hatching plan to get out of financial mess by becoming reality stars.
New revelations have told of David and Louise Turpin, the House of Horror parents that locked up their thirteen children and shackled, tortured and starved them aspired becoming millionaire reality stars.
According to a report via the UK Mirror, Louise Turpin's half brother, Billy Lambert told how father David Allen Turpin, a former 57 year old computer engineer and his 49 year old 'home-maker' wife, Louise Anna Turpin wanting a 14th child as part of their 'reality show' ambitions.
Lambert went on to say that the House of Horror couple 'dreamt' of becoming famous one day which had led them moving to Perris, in California from Rio Vista, Texas, 2010 in order to be closer to Hollywood so they could potentially make it happen.
Told Lambert in the Mirror's Sunday edition, 'I asked her why on earth they wanted more children and she said about wanting a reality TV show.'
'She used to say how they would be perfect for TV and would often ­mention they would be bigger than the reality show Kate Plus 8,'
'It is the reason they moved to California to be nearer to Hollywood.'
'She thought the world would be fascinated by their lives.'
Adding, 'They thought it would make them millions and household names. They didn't care about the kids — it was all about them.'
Lambert's claim about the couple wanting to expand their family was also supported by Louise Turpin's younger sister, Teresa Robinette.
She told the dailymail she had a conversation about her baby plans just last month with her along with plans of buying a school bus.
The disclosure comes as Billy Lambert, 30, was the last family member to speak to Louise when he called her on January 10 – four days before the arrests – to discuss a possible trip to California.
Until then, the Turpin parents had essentially forbid family members ever visiting their Murrieta home, even speaking to the children on the home, with the Turpin's even once refusing to give out their physical address when a family relative called to say they had just landed at nearby Los Angeles airport and wanted to 'surprise' visit the Turpin's.
Reiterated Billy Lambert, who resides in Hixson, Tennessee, following the death of their parents some time back, 'She called to see if the estate had been sorted so she would get some money,'
'For the last seven years, they carried on the pretense that David was working but it was all a sham.'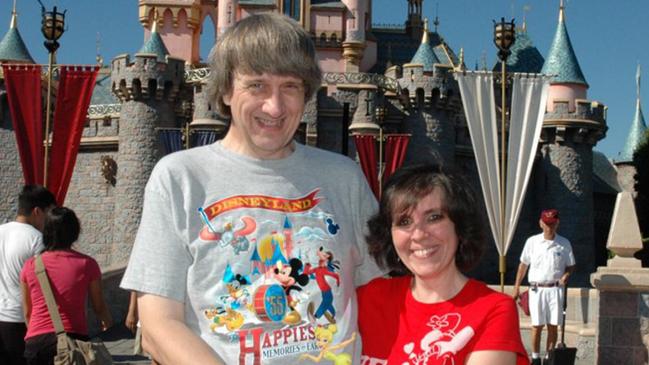 David and Louise Turpin unreality beginnings explored:
Equally bizarre are claims that the House of Horror parents each giving all thirteen children a name starting with the letter J (as opposed to K as the Kardashian clan famously have….), with the couple adamant that they start trying for a fourteen child in the near future despite what appeared to be a series of unresolvable financial quandaries.
Responding to the series of developments in family affairs, Louise Turpin's younger sister, Teresa Robinette added: 'I hope they torture my sister for the rest of her life,'
'I have four siblings now instead of five. She is off my family tree, she is dead to me. I couldn't care less about speaking to Louise ever again.'
Mr Lambert and Ms Robinette claim David kidnapped Louise when she was just 16 and convinced her to elope, driving 1,000 miles from Princeton, West Virginia to Texas before they were stopped by police and returned home some time in 1984.
They said their mother Phyllis allowed Louise to date David even though he was eight years her senior, but was too afraid to tell her husband Wayne, a preacher.
Appearing in court on Thursday, the couple were formally booked with a total of  75 felony charges and face 94 years to life in prison if convicted on charges including torture, child abuse and false imprisonment.
Both David and Louise, pleaded not guilty to all the charges.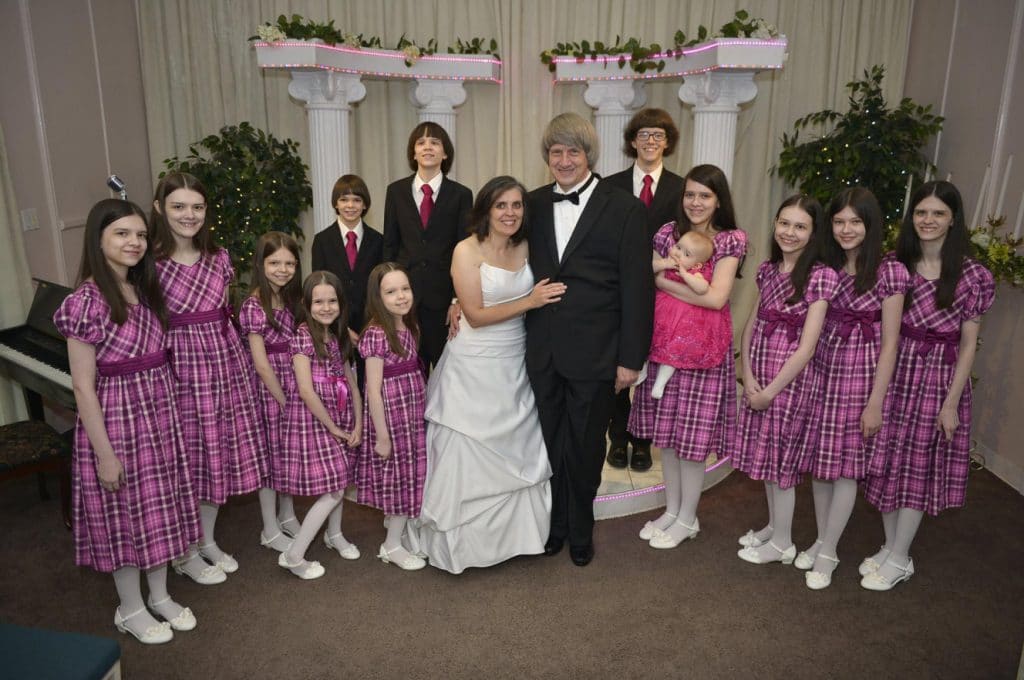 David and Louise Turpin children rehabilitation:
The children, including seven adults, are being cared for at local hospitals after being rescued by police.
Prosecutors are due to return to court on Wednesday to seek an order barring the parents from contacting their children with phone calls or letters from the jail where they are being held.
Experts have said their children face a long recovery process, and would likely be left with permanent physical and emotional damage, such as anxiety and depression, as well as issues around food.
But despite the trauma they've been through, the therapists say human beings are surprisingly resilient and, with years of work, many if not all of the children could eventually be able to lead normal lives. Or maybe not.
'Swinger motel' House of horror parents had kinky sexual sessions
Buried bodies? House of horror investigators to check on siblings who may have died
California 'horror house' mom treated pet dogs better than kids
'Not for you!' Horror house parents taunted Turpin children with toys and pies.
House of horrors children planned escape for two years: No doctor, no dentists and no washing above the wrists.
California 13 siblings: showered twice a year, ate once a day, forbidden to talk
Murrieta, California house of horrors: How did no one know?
Shackle dad bankruptcy and his 2010 Ford Mustang and annual Disneyland and Las Vegas trips.
Why? Dozen 'starving' Perris siblings found shackled at 'deeply religious' California home.