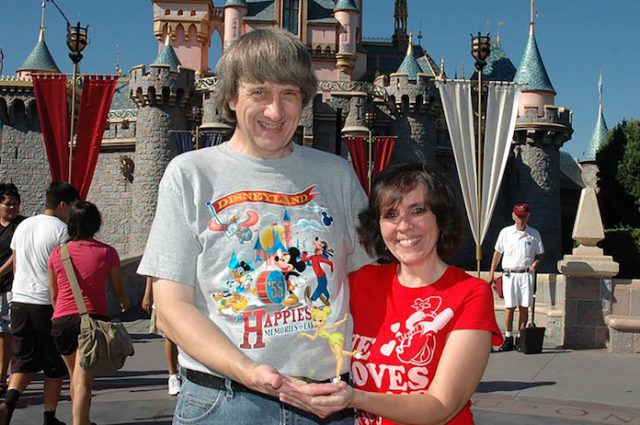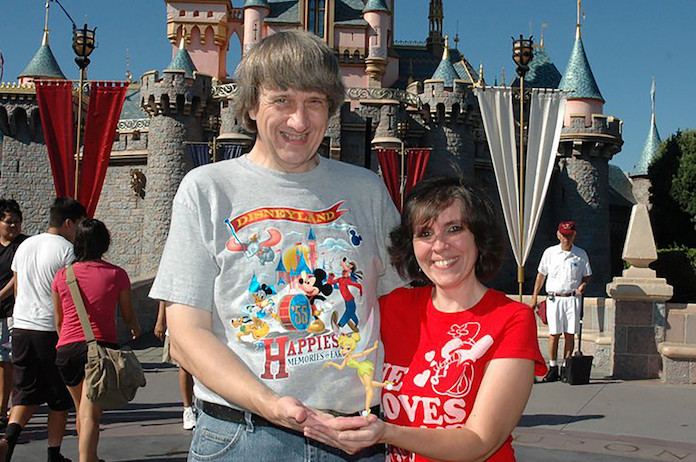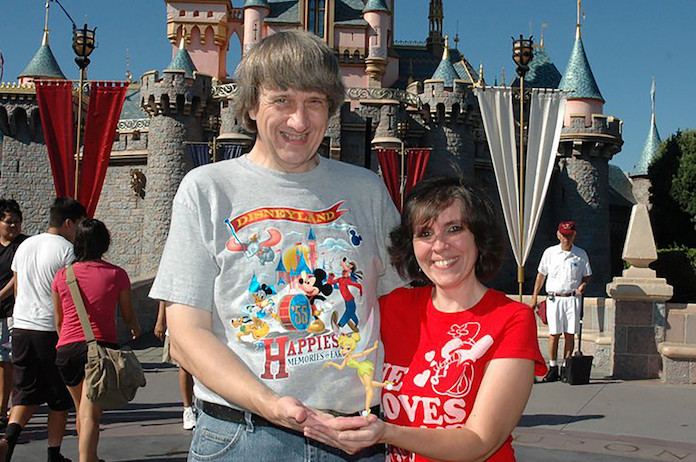 David and Louise Turpin bankruptcy: How one California family juggled the illusion of normalcy on social media while living a tumultuous behind closed doors existence. 
Approximate estimates tell of Perry, California couple, David Turpin and Louise Turpin being anywhere from $100K to $500K in debt in recent years as the family struggled to contain expenses relating to their over extended brood of 13 children.
Never mind the parents eventual arrest Sunday after an escaping teen daughter revealed to the world the depth of horrors and travesties the chained and padlocked children were forced to contend with as next door neighbors found themselves 'shocked' that such things could be happening across the street. Or next door. Or while the children occasionally rummaged for food in rubbish bins along the street. 
But perhaps an equal eyesore is how the Turpin family managed to carry on in recent times despite their claims of bankruptcy and financial woes. Never mind David Turpin's listed salary of $140K in a 2011 bankruptcy filing when the 'engineer' dad was employed at defense contractor, Northrop Grumman.
That said, the couple had two things they were loathe to give up, David Turpin's 2010 Ford Mustang (which depending on make, horsepower and condition can go from the low $20K to mid $30K range) and their Disneyland holidays- where tickets at the time of the family's 2011 bankruptcy filing went for $74-$80.
Times thirteen children and two adults, that sum is taking the annual trip that the Turpins appeared to take (looking at Facebook photos) upwards of $1100 plus. This not including transport, food (minimal expense since the parents preferred starving the children) and other necessities (including matching his and hers iconic Mickey Mouse t-shirts) during the trips.
Photos posted to parents David and Lousie Turpin's joint Facebook account in 2010, 2011 and 2012 show the then-12-strong clan smiling with Mickey Mouse (when in horror mode pretend it's just Disney time…) and posing in front of the park's iconic castle.
'Swinger motel' House of horror parents had kinky sexual sessions
Buried bodies? House of horror investigators to check on siblings who may have died
House of horror 'millionaire' couple wanted their own reality show and 14th child
California 'horror house' mom treated pet dogs better than kids.
'Not for you!' Horror house parents taunted Turpin children with toys and pies.
House of horrors children planned escape for two years: No doctor, no dentists and no washing above the wrists.
California 13 siblings: showered twice a year, ate once a day, forbidden to talk
Murrieta, California house of horrors: How did no one know?
Why? Dozen 'starving' Perris siblings found shackled at 'deeply religious' California home.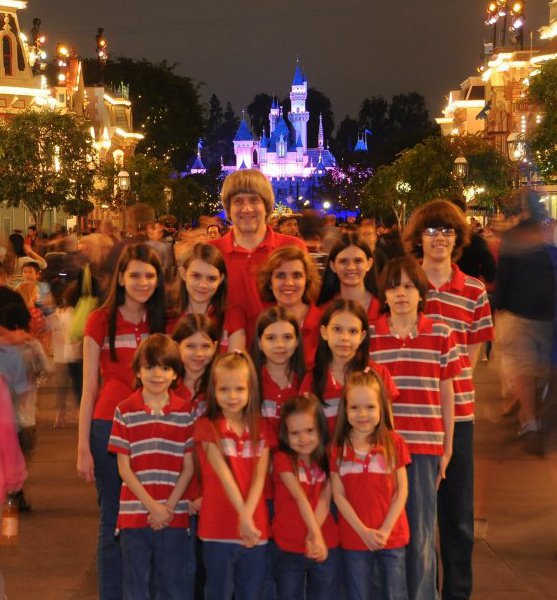 David and Louise Turpin bankruptcy: On social media it looked hunky dory but what was going on at home?
Photos of the trips were posted every few months, while it remained unclear how many times the family went to the theme park (never mind the trips to Las Vegas where David and Louise on at least three different occasions took the family out for another surreal outing where they exchanged vows to each other. Over and over and over. With happy photos to boot.
Despite 'drowning in bills,' (them trips to Disney land and Las Vegas wedding halls always catch up) David Turpin fought to keep creditors away from his 2010 Ford Mustang.
When a judge asked the dad how he was still making payments on the vehicle — one of three cars the family owned — David Turpin according to records replied, 'We started using coupons and being more conservative in our spending.'
According to court papers, the ingenuous dad also said he and Louise found 'better coverage on medical insurance and better rate on auto insurance,' which naturally allowed him the family to continue living their surreal horror existence, without food of course.
The judge eventually ruled that keeping the sports car 'was not in the best interest of the debtor,' filings show. Nevertheless it wasn't immediately clear if Dave Turpin ever gave his Ford Mustang to creditors.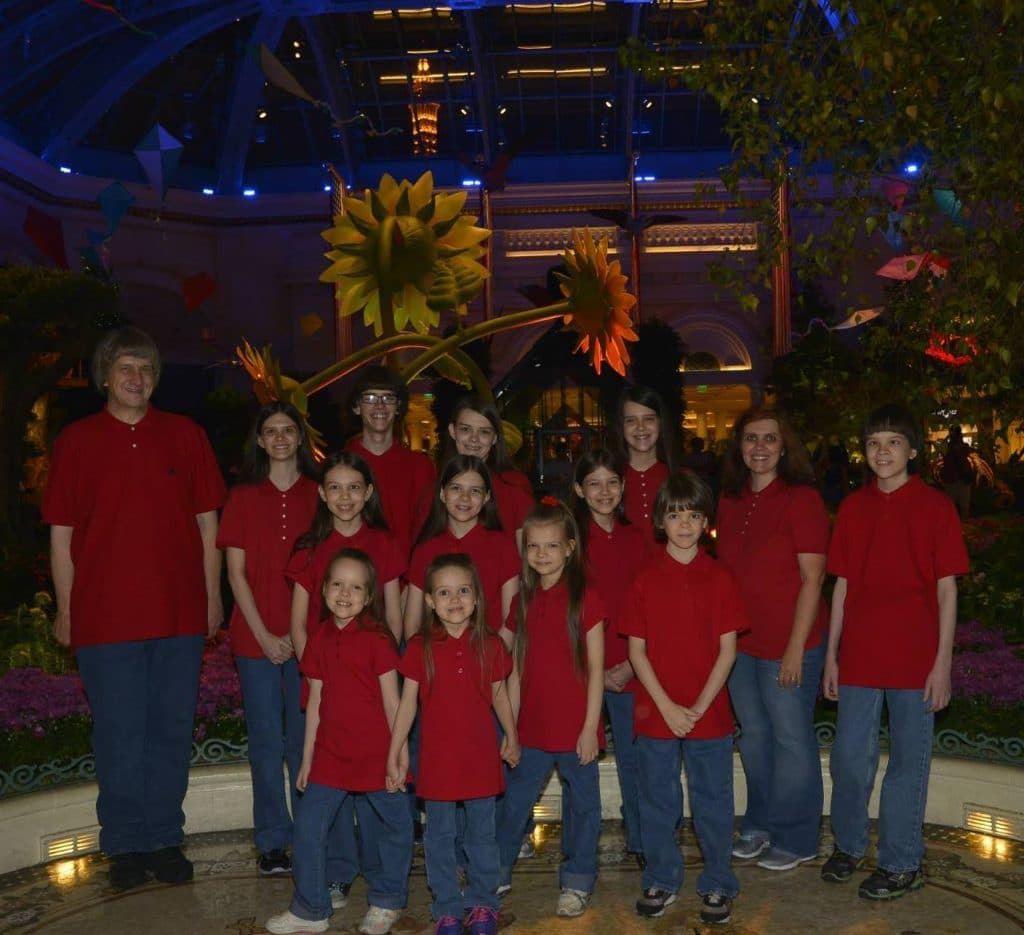 David and Louise Turpin bankruptcy: Plagued by debt over the years.
The family had been plagued by debt for years, fleeing Texas after foreclosures on their farm and doublewide trailer for the West Coast, where David briefly landed a lucrative job as an engineer at defense contractor Lockheed Martin.
Wells Fargo seized the family's Rio Vista, Texas, farm in 1999 because of an outstanding $40,000 mortgage. Why or how the Turpins came to lose their shirt in that 'venture' wasn't clear.
Five years later, their mobile home was repossessed reported the nypost.
Nevertheless, bankruptcy records revealed the Turpins achieving a seemingly normal middle-class life in Murrieta, Ca., for at least a year before David Turpin lost his job at Lockheed Martin in 2010.
During that time, Turpin worked the second shift earning more than $11,000 a month. His wife was listed in papers as 'a homemaker.' The couple had a full slate of benefits and saved over $80,000 in a 401k according to records.
During 2011 bankruptcy filings which preceded a year after David Turpin lost his 'engineering post', the Turpins claimed spending $2,500 a month on food for their family of 15 and amassing a DVD collection worth $500.
Which is to wonder, why eat food when you can starve to death with a smile.
It was after losing his post at Lockheed, whether at the employer's bequest or Turpin volunteering to leave, the Turpins eventually became crushed under a pile of credit-card and department-store debt.
A dozen collection agencies pursued him for debts, including $700 in unpaid medical bills and a $400 pest-control invoice.
Yet to be understood is whether David Turpin at the time of his arrest was working or how the family were managing to sustain themselves (if at all) and what plans the parents may have had to negotiate their new unknown debts….