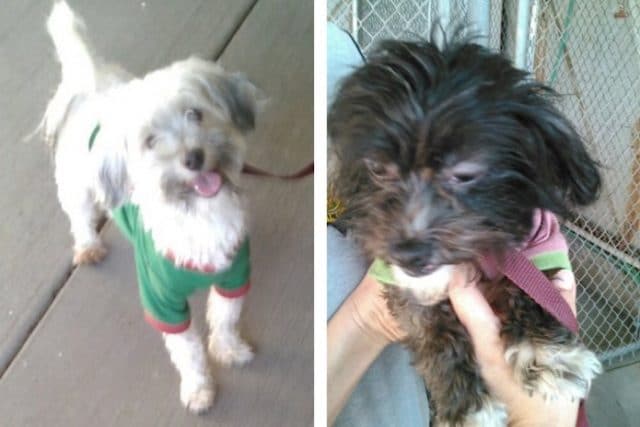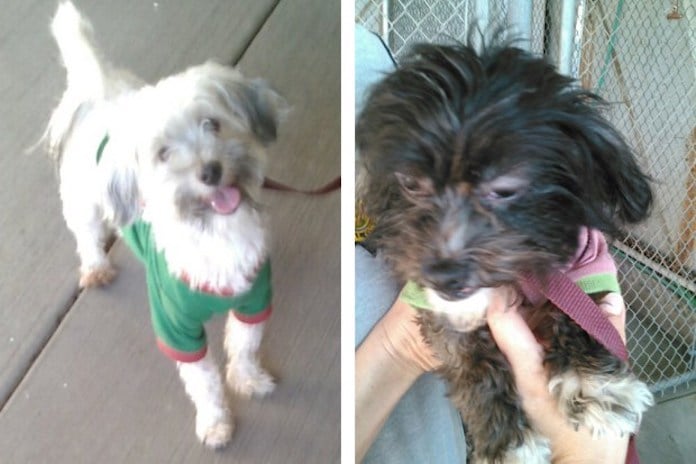 Louis Turpin pet dogs were treated better than the Murrieta, California couple's 13 brood of sibling children Perry officials say. Previous pets weren't so lucky. 
New revelations have told of Murrieta, California 'horror house' mother treating her pet dogs better than her 13 brood of sibling children.
While Riverside County prosecutors told of David Turpin, 57 and Louise Turpin, 49 limiting their children to eating one meal a day along with taunting them by buying apple and pumpkin pies, which they were only allowed to look at but never eat, Perry City officials told of the children's mother making sure the family dogs were 'always well fed.'
According to a report via The Press-Enterprise, City of Perris spokesman Joe Vargo told of pair of 1-year-old Maltese mixes that belonged to Louise were in 'good condition' when Turpin handed them over to animal control following her arrest on Sunday.
The pups — one black and one white — appear hale and hearty in photos taken by officials. The city is putting the dogs up for adoption, according to Vargo.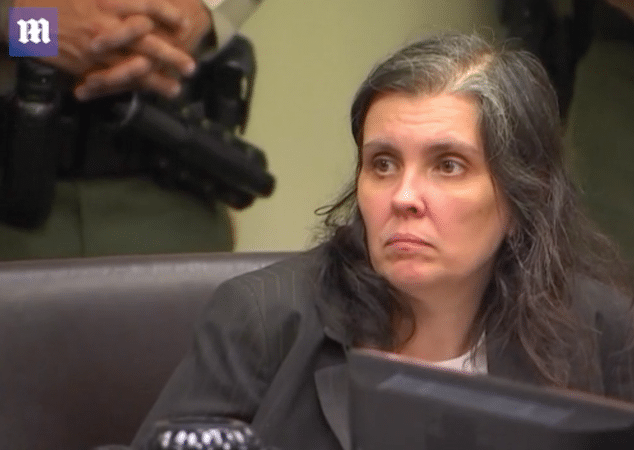 Louise Turpin previous claims of animal abuse and cruelty:
Other animals apparently did not fare so well under their care, including a kitten that was apparently left in a dumpster when foreclosure forced them out of a Rio Vista, Texas, home in 2010, according to the Daily Mail.
'They had a huge garbage dumpster at their house and we heard a baby kitten crying. We pulled a baby kitty from the dumpster and kept it,' said former neighbor Shelli Vinyard, whose daughter Ashley tried to befriend three of the older Turpin children, only to be given the cold shoulder once she started asking about their parents.
'There were other whimpering sounds coming from their property, but we could never find where they came from,' she added. 'The dumpster smelled of death, who knows what was buried in it.'
Ashley briefly visited the home when the Turpins still lived there, and said it was like a barnyard inside.
'I remember there were animal cages and newspapers strewn about on the floor, piles with feces on it. They had dogs, cats and goats,' she said.
Appearing in court on Thursday, David and Louise Turpin pled not guilty to the litany of 38 charges against them.
Each parent was charged with 12 counts of torture, 12 counts of false imprisonment, six counts, of neglect and seven counts of abuse of a dependent adult. Bail was raised from $9m each to $13m each.
No reason was offered as to the depth of 'depravity' and 'cruelty' both parents doled out to their children which first began manifesting itself in 2010, the same year David Turpin lost his high paying engineer's job of $140K with Northrop Grumman.
The following year the father filed for bankruptcy, with prosecutors saying the harshness of actions and behavior increasing in severity in recent years, this despite, seemingly 'happy go lucky' photos the parents shared on social media.
David and Louise Turpin's next court appearance is scheduled for February 23rd.
'Swinger motel' House of horror parents had kinky sexual sessions
Buried bodies? House of horror investigators to check on siblings who may have died
House of horror 'millionaire' couple wanted their own reality show and 14th child
'Not for you!' Horror house parents taunted Turpin children with toys and pies.
House of horrors children planned escape for two years: No doctor, no dentists and no washing above the wrists.
California 13 siblings: showered twice a year, ate once a day, forbidden to talk
Murrieta, California house of horrors: How did no one know?
Shackle dad bankruptcy and his 2010 Ford Mustang and annual Disneyland and Las Vegas trips.