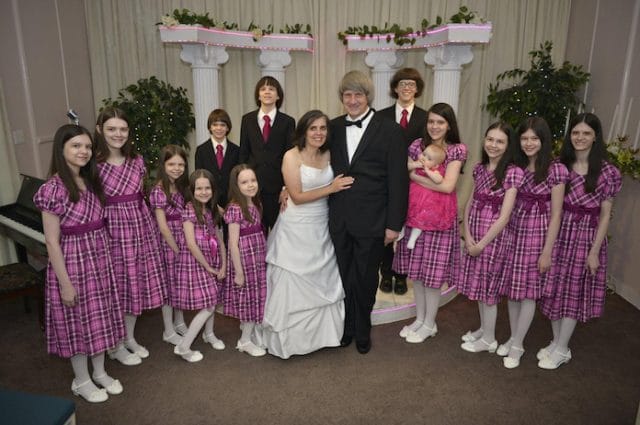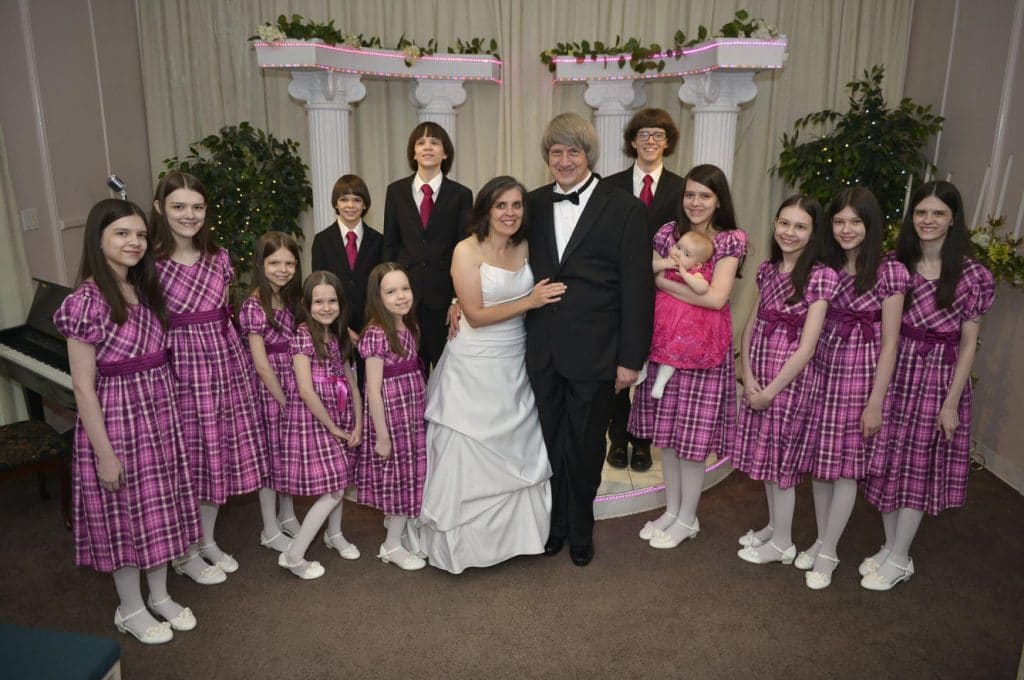 What led to David Allen Turpin and Louise Anna Turpin a Perry, California couple keeping their children imprisoned and living in tumultuous circumstances? 
David and Louise Turpin, a California couple have been arrested after a dozen emaciated siblings were found shackled to their beds with chains and padlocks after a 13th managed to escape and alert police.
The brothers and sisters, ranging in age from 2 to 29 were allegedly being held captive by their parents inside a four bedroom, Perris, Calif., home, about two hours from Los Angeles, the Riverside County Sheriff's Department told during a Monday press conference. 
Taken into custody were parents, David Allen Turpin, 57, and Louise Anna Turpin, 49. Records show Perris a community with a population just on 75 000 individuals. 
The discovery was made after a 17-year-old girl escaped from the home, Sunday morning and called cops on a cellphone she managed to sneak out with her.
Police located the teen, who they said looked emaciated and appeared to be about 10 years old. The girl then told officers about her 12 siblings shackled inside the home amidst 'foul-smelling surroundings'.
Cops found five children inside the home malnourished, unwashed and shackled with chains and padlocks. Seven more captives were adults — ages 18 to 29 — but appeared young due to malnutrition.
Once freed from captivity, the siblings said they were 'starving,' according to The Los Angeles Times, and were given food before being taken to the hospital.
Read a press statement released by the Sheriff's Department, 'The parents were unable to immediately provide a logical reason why their children were restrained in that manner.'
'Swinger motel' House of horror parents had kinky sexual sessions
House of horror 'millionaire' couple wanted their own reality show and 14th child
California 'horror house' mom treated pet dogs better than kids.
'Not for you!' Horror house parents taunted Turpin children with toys and pies.
House of horrors children planned escape for two years: No doctor, no dentists and no washing above the wrists.
California 13 siblings: showered twice a year, ate once a day, forbidden to talk
Murrieta, California house of horrors: How did no one know?
Shackle dad bankruptcy and his 2010 Ford Mustang and annual Disneyland and Las Vegas trips.
A married couple accused of holding their 13 children captive in their California home are facing charges of torture and child endangerment. David and Louise Turpin are being held on $9 million bail each. The couple's children range in age from 2 to 29. pic.twitter.com/GO2J7busoX

— CBS This Morning ❄️ (@CBSThisMorning) January 16, 2018
$140K: David Allen Turpin and Louise Anna Turpin file for bankruptcy.
Public records showed the couple filing for bankruptcy in 2011. David listed his employer as defense contractor Northrop Grumman.
'To me and my wife, Nancy, who was with me during the interviews, we always thought of them as very nice people who spoke highly of their children,' told Ivan Trahan, a bankruptcy attorney who represented the couple. 'They seemed like very normal people who fell into financial problems.'
Trahan said that David Turpin, who worked as an engineer at the aeronautics and defense technology company, had a 'relatively high' income, but had trouble keeping up with his expenses because he had so many children.
Bankruptcy documents show Turpin earned more than $140,000 in 2011, when the records were filed, but that the family's expenses exceeded his take-home pay by more than $1,000 a month. Louise Turpin, listed as a homemaker, had no income, the records show.
A spokesman for Lockheed Martin, another aerospace and defense company, said Turpin worked for the company until 2010, but had no other information.
At the time of the couple's bankruptcy filing, the last being in 2011, the couple claimed being $500K in debt.
According to public records, the couple lived in Texas for many years before moving to California in 2010.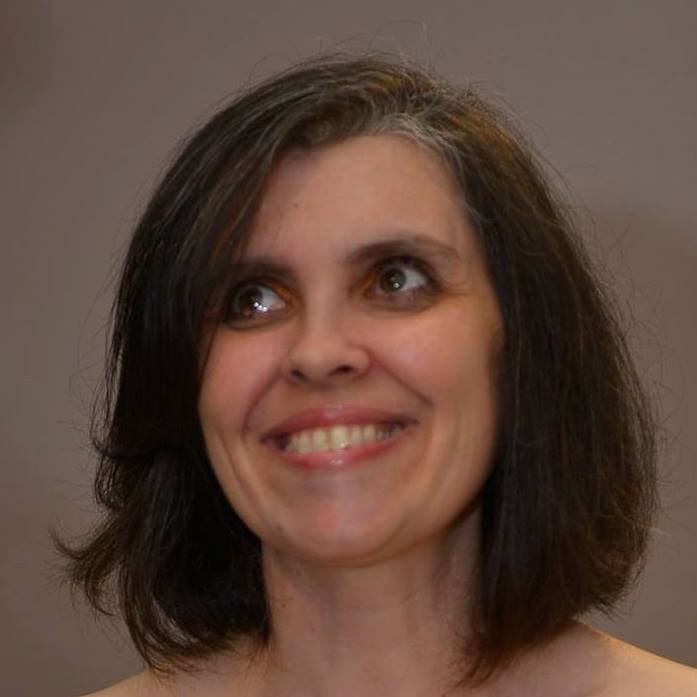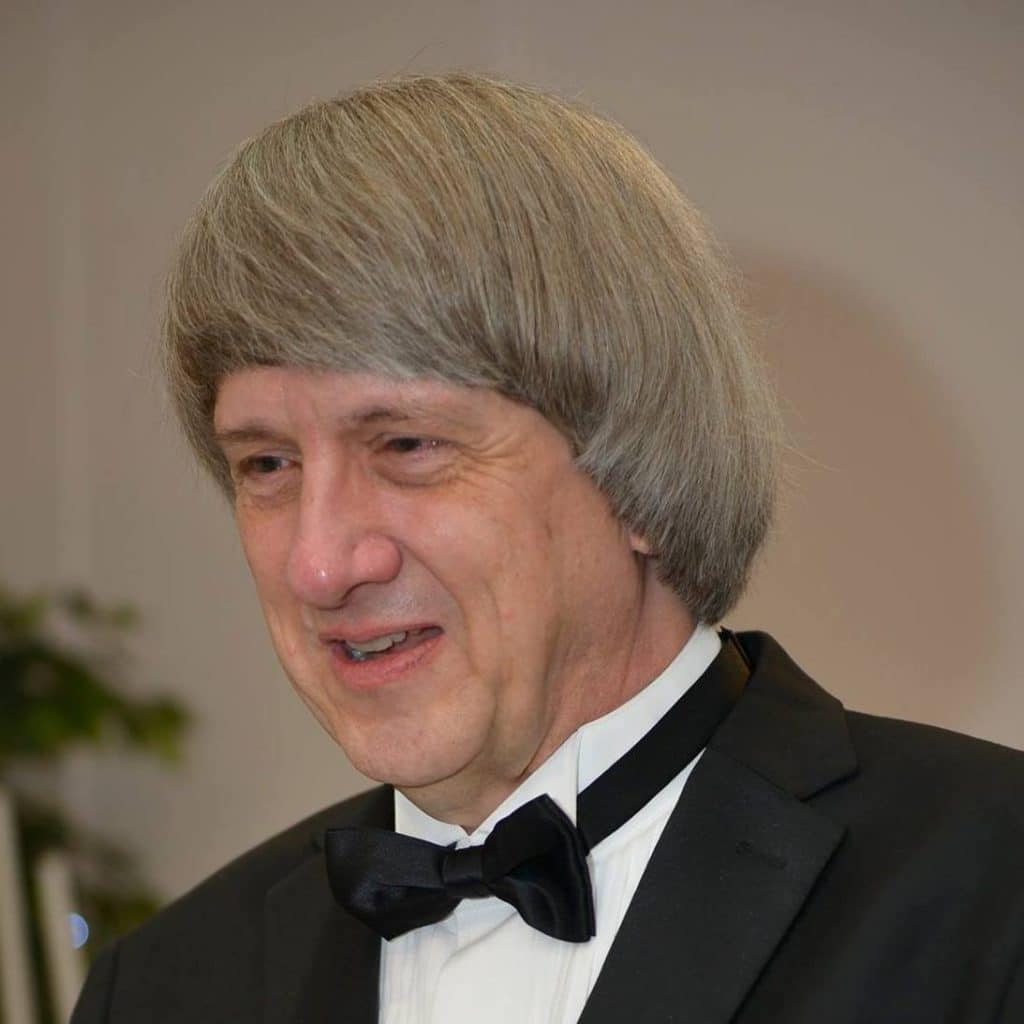 David Allen Turpin mother: 'My son is a deeply religious man'.
Responding to her son's arrest, Betty Turpin said she was surprised, calling her son a 'very good man.'
'He is very protective of the kids,' the mother told via the nypost. 'Everything is always in order.'
The grandmother said she hadn't seen her grandchildren in a few years because they lived too far away.
Speaking to CNN, Betty Turpin said the parents made the children dress alike for safety reasons. Define safety?
Betty described her son and daughter in law as 'deeply religious people' who had been called upon God to have 'so many children.'
The parents said the Turpin children were given 'very strict homeschooling' and would memorize long passages in the Bible.
Reflected the UK's Independent as to why the parents held their thirteen children in captivity: 'One possibility is that the parents wanted to keep their children away from the authorities for religious or other ideological reasons, or because they did not trust those outside the family. These situations have all the qualities of a cult in which the father usually acts as a patriarch who browbeats his wife and children into subservience.'
Responded one neighbor upon news of the David and Louise Turpin's arrest, 'It's crazy. I was shocked,'
Adding, 'We used to walk by there all the time.'
Neighbors described the family as recluses and the home as desolate, while expressing disbelief that the couple had as many as thirteen children living at the premises. 
Offered Kimberly Milligan, 50, who lived directly across the street from the Turpins, 'I thought the kids were home-schooled,'
Adding, 'You know something is off, but you don't want to think bad of people.'
Reflected the neighbor, 'How did no one see anything?'
'In hindsight, we would have never thought this, but there were red flags. You never don't hear or see nine kids.'
She recalls on one occasion saying hello to the children as they erected a Christmas nativity scene, but they stopped to stand frozen still, as if by doing so they would become invisible.
She described them looking at her 'like a child who wants to make themselves invisible'.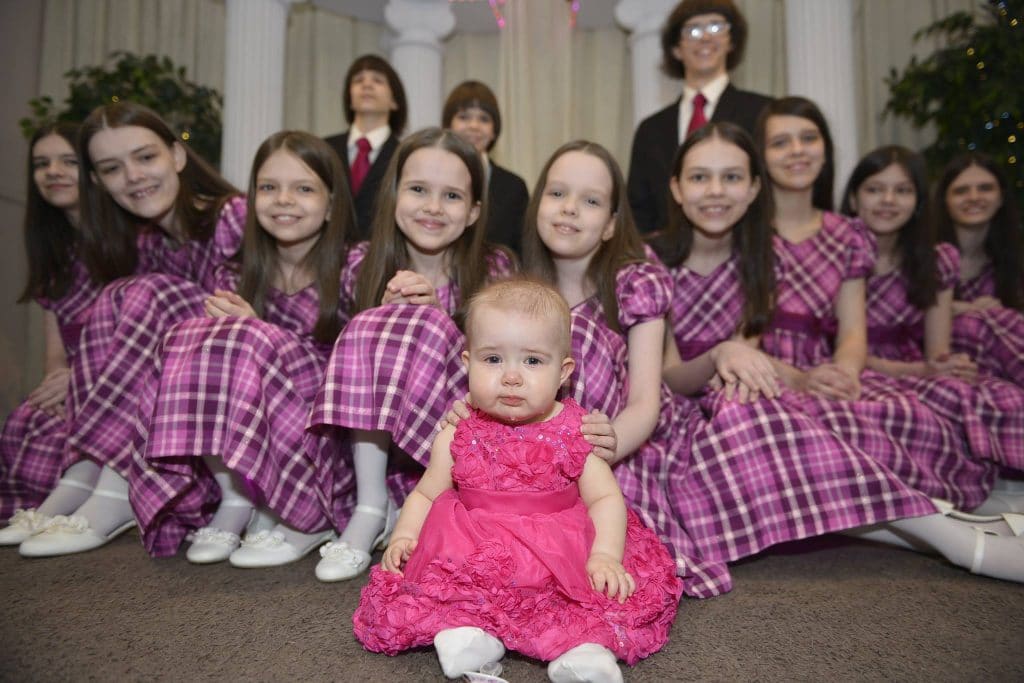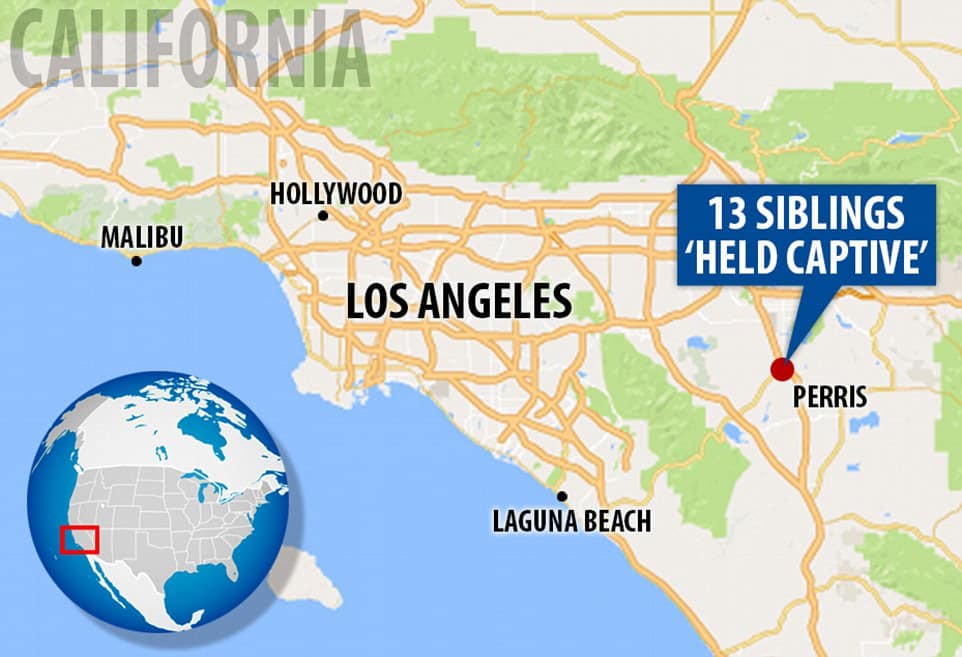 David Allen Turpin and Louise Anna Turpin registered home as private school: 
Told another neighbor, Antrina Mojica, 'My kids tried to sell them candy,'
Adding, 'They could hear people inside but they wouldn't open the door.'
Mojica said the children at the house rarely came outside and would stay on their front lawn.
'My kids would walk by there all the time,' she said.
'They knew that there were kids in there. There would always be packages on the porch.'
Others said they had seen the children digging for food in the garbage bins, but had not taken notice as it did not look sinister.
Another neighbor said he witnessed a few 'dirty' kids out on the lawn while there was work being done.
'I saw two or three kids once,' the neighbor said. 'They looked dirty. They were doing the front yard . . . I just thought they were dirty from working.'
He said that the lawn had weeds about 4 feet high before the summer.
'It's a very quiet house,' he said. 'It looked like it was abandoned, like no one lives there.'
The lawn had apparently been cut after a visit from local officials to enforce an ordinance for an unkempt yard.
The home is listed in state records as the Sandcastle Day School, a private K-12 campus with the father as the principal.
During the last school year, the school was listed in state records as a non-religious and co-ed institution. There were six students enrolled — one each in the fifth, sixth, eighth, ninth, 10th and 12th grades.
Of note, In California, private schools operate outside the jurisdiction of the education department and most regulations. They are directly accountable to students and their parents or guardians, and the state has no authority to monitor or evaluate them.
Teachers at private schools in California also do not need to hold a valid state teaching qualification reported the bbc.
David Allen Turpin and Louise Anna Turpin renew marriage license three times:
Of note, a report via Fox5Vegas told of David and Louise Turpin renewing their marital vows in Las Vegas three times since 2011, according to Kent Ripley, an Elvis impersonator who officiated at each ceremony. They brought their kids along twice.
'The only thing that seemed peculiar was the size of the family,' Ripley said. 'I mean that's the Brady Bunch times two plus one. But they all seemed polite, not rude and not underfed.'
Adding, 'They said they cared about each other. They thought this [exchanging vows] was a good thing and wanted to include their children,'
'As soon as I saw their pictures [on the TV news], I was sick to my stomach. It's so shocking.'
The Turpins had been married for 27 years, first marrying when David was 30 and Louise 22.
The couple remain in custody on suspicion of torture and child endangerment. Bail was set at $9 million each.