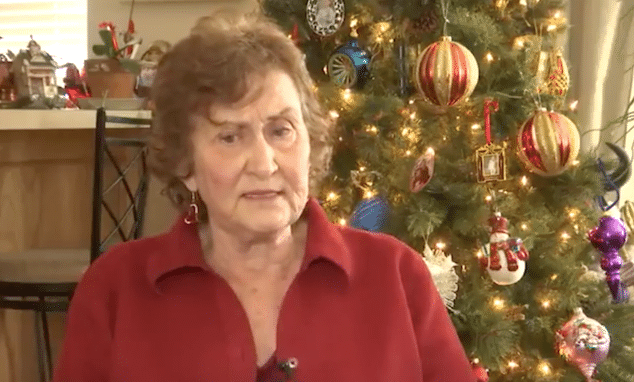 Katie Potter Aztec High School substitute teacher and custodian Thomas Hill hailed heroes after helping save the lives of 117 student lives during school shooting. 
Kathleen 'Katie' Potter a New Mexico substitute teacher has been hailed a hero after foiling what could have been a calamity during Thursday's Aztec High School shooting which saw two students fatally gunned down.
KRQE is reporting the sub teacher's quick thinking moves ensured the safety of the 17 students in her class as she took to 'hiding' the pupils after sounds of gunfire from school hallways.
Also hailed a hero was custodian/school janitor, Thomas Hill, who ran around the school yelling for people to lock down according to San Juan Shereiff Ken Christesen.
Explained Katie Potter, 'I heard popping sounds down the hall, going pop, pop, pop. I looked in the hall and the custodian, Hill, was in the hall and he was saying, who are you? I could tell he was frantic and I knew what was going on.'
Moments later William Atchison came along shooting at classrooms at what he believed were full of students and teachers, except, for the precaution of Potter closing her classroom door and getting her students to crouch low down in the corner.
Atchison, 21, a former school Aztec High student himself had disguised himself that morning as he mingled with students as he made his way up to the second floor bathroom, 'to gear up' where he ran into 18 year old football player student, Francisco Fernandez.
The student never had a chance as he was mercilessly gunned down, along with 17 year old cheerleader captain, Casey Marquez who the gunman spotted in the hallway as he now made his way to 'carry out his death mission'.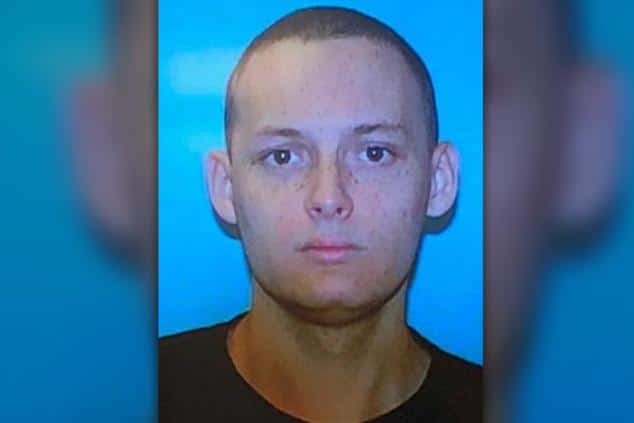 Notes recovered from a thumb drive the gunman was carrying along with shredded notes at home indicated Atchison intending to affect maximum casualties, including at one point taking a classroom hostage, killing students along with planning to kill himself.
In the end, as cops drew close, almost a minute within Thomas Hill sounding off alarms, Atchison was dead as he realized his plans of mass scale slaughter were sabotaged as he shot himself dead.
Following the school shooting, Potter described the fallen students as both as popular, all-American students.
Tragically she recalled how Fernandez, was in her class that morning, and asking to go and use the bathroom. The football player student signed out only to never came back. When Fernandez opened the bathroom door, the shooter was standing inside with his gun loaded.
'He walked into that bathroom and saved lives. If not, the shooter would have walked into a classroom. That kid's a hero,' said New Mexico State Police Chief Pete Kassetas.
Potter told all the kids to get into the classroom's office. They got inside, pushed the sofa against the door, and laid on the floor. Then they waited.
The students inside were quiet, as they were trained to be in a lockdown, according to Potter. But some were scared.
'They knew they were in serious danger and some of them said, I don't want to die. And I said you know what, you're going to be okay,' said Potter.
The shooter found the students in the room with Potter. He tried to get in but couldn't because of the sofa barricading the door. Then he shot through the walls but miraculously never hit anyone.
Explained Potter, 'I heard pop, pop, pop, for probably four or five minutes and he was right outside the door. And I knew that he was shooting everything up.'
Eventually Potter heard the Sheriff's department yell out. She opened the door and knew they were safe.
Why? William Atchison i'd as Aztec High School, New Mexico shooter
Why? Casey Marquez and Francisco Fernandez I'd as Aztec, New Mexico shooting victims
Why? Paco Fernandez and Casey Jordan I'd as Aztec, New Mexico shooting victims.
Why? Aztec High school shooting: three students dead, including pupil gunman
First photo shows what investigators say Atchison posted on social media before the shooting. Second photo is what investigators found in trash can at shooter's home. pic.twitter.com/qXw3Lc7P4P

— Chris McKee (@ChrisMcKeeTV) December 8, 2017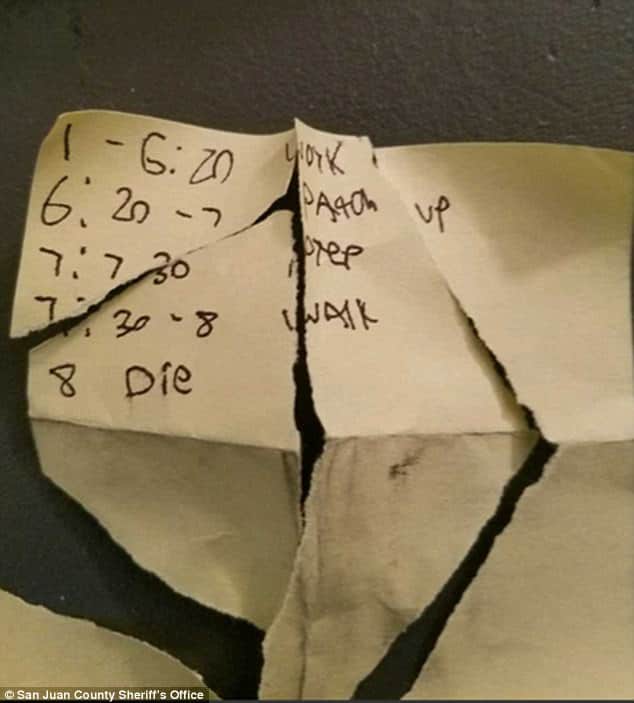 In the aftermath of the shooting, Katie Potter said she didn't consider herself a hero, while saying the students and other teachers are the real heroes. The sub teacher also said she'll be back substituting as soon as possible.
'I told the secretary who called me this morning, I said, if you need somebody Monday, I'll be there,' said Potter.
Tragically Atchison's shooting spree came a year and half after the former student had gone on to a gaming site enquiring as to how to acquire weapons for a mass shooting. A subsequent visit by the FBI at the man's parent's home where he lived while working at a local gas station revealed Atchison not having acquired any weapons. Upon questioning the former student retorted he was simply an 'internet troll.'
It wasn't only until last month that Abqjournal reported Atchison legally having bought his weapons, a glock pistol, a 9mm gun and a cache of bullets as he made plans for what would be his own special bonanza school mass shooting– which thanks to two individuals, the sacrifice of one football player's life and the quick response of police never came to be. This time. Anyway.