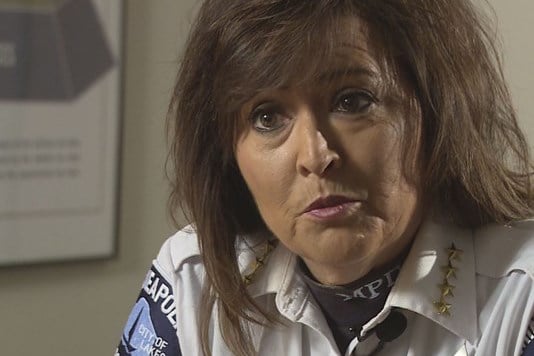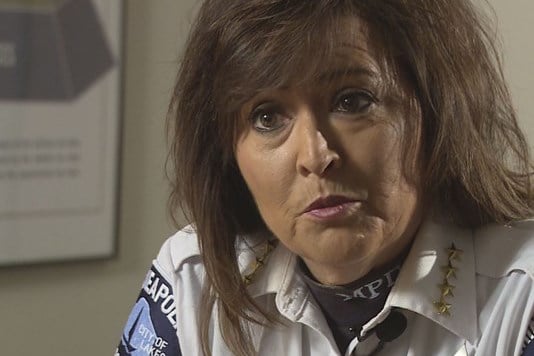 Janee Harteau Minneapolis Police Chief resigns as Mayor Betsy Hodges faces possible ouster following shooting death of Justine Damond.
Minneapolis Police Chief Janee Harteau on Friday resigned her post after increasing calls for the woman's ouster following the shooting death of Australian woman, Justine Damond at the hands of Officer Mohamed Noor.
Given her marching papers by Mayor Betsy Hodges, earlier in the day, Hodges ironically found herself being asked to follow suit as protesters at a Friday evening press conference demanded she 'stop killing us!'
Yelled a man at Hodges, 'We do not want you as our mayor!' 
Added the protester, 'You have been ineffective as a leader and we want you to take your staff with you because they have terrorized us enough,'
Responded Mayor Hedges, 'I have heard you, and I have listened,'
But it wasn't to be as a chorus of protesters chanted, 'You have failed us since you've been in office. Stop killing us!'
'Bye, bye Betsy, ' and then 'Justice for Justine'.
Chaos as protesters force their way into and take over Mpls Mayor Betsy Hodges' presser re: Harteau's resignation. @StarTribune pic.twitter.com/O3Tw5PBBE5

— Aaron Lavinsky (@ADLavinsky) July 22, 2017
Protesters shout down Mpls. Mayor Betsy Hodges, take over press conference she called to announce resignation of Police Chief Janee Harteau. pic.twitter.com/kGmnY81Mct

— KARE 11 (@kare11) July 22, 2017
Posted Harteau as she tended her forced resignation earlier in the day, 'Justine didn't have to die. This should not have happened,'
Adding, 'I've decided I am willing to step aside to let a fresh set of leadership eyes see what more can be done for the MPD to be the very best it can be.'
'Last Saturday's tragedy, as well as some other recent incidents, have caused me to engage in deep reflection,'
'Despite the MPD's many accomplishments under my leadership over these years and my love for the city, I have to put the communities we serve first.'
Mayor Hodges posted a statement following Harteau's resignation that she'd asked for the chief to step down.
'As far as we have come, I've lost confidence in the Chief's ability to lead us further – and from the many conversations I've had with people around our city, especially this week, it is clear that she has lost the confidence of the people of Minneapolis as well,' Hodges said.
Adding, 'For us to continue to transform policing — and community trust in policing — we need new leadership at MPD,' 
'In conversation with the Chief today, she and I agreed that she would step aside to make way for new leadership. I asked Chief Harteau for her resignation, she tendered it, and I have accepted it,' 
The mayor also announced her nomination for the new police chief.
'I will nominate current Assistant Chief Medaria "Rondo" Arradondo as Minneapolis' next Police Chief,' she said.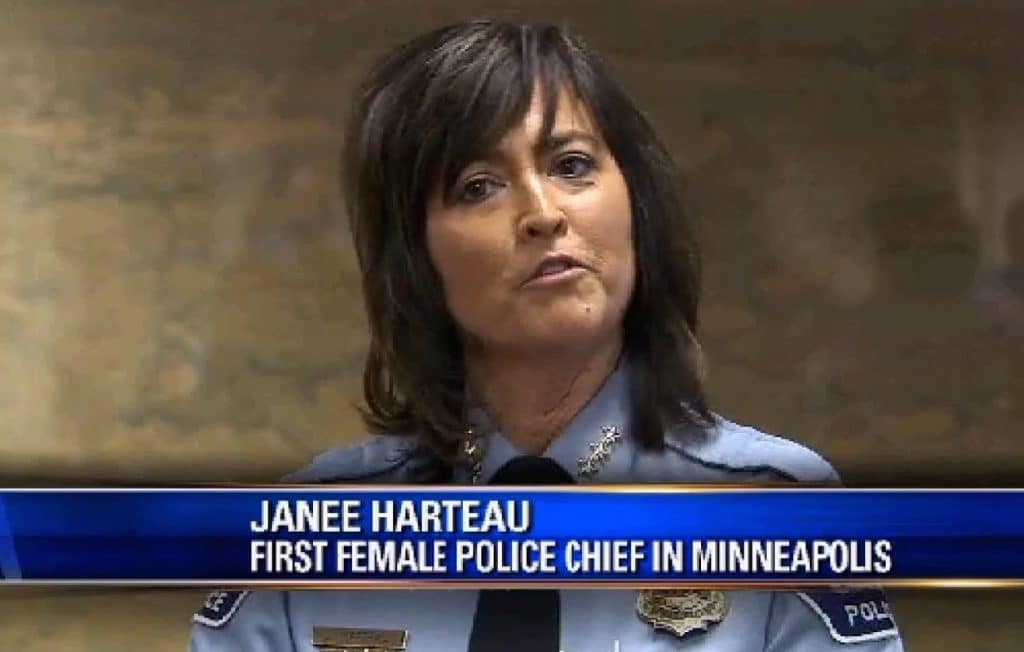 Harteau's resignation comes after the police chief earlier in the week said she wanted to assure the grieving families of Damond, that justice would be served.
At a press conference on Thursday, the chief repeatedly criticized Noor despite the investigation into Damond's shooting being in its early stages.
'I believe the actions in question go against who we are as a department, how we train and the expectations we have for our officers,' Harteau said. 
'These were the actions and judgement of one individual.'
Harteau said she had spoken to Don Damond and told him 'Justine did not have to die'.
'I'll do everything in my power to make sure due process is followed and justice is served,' she said.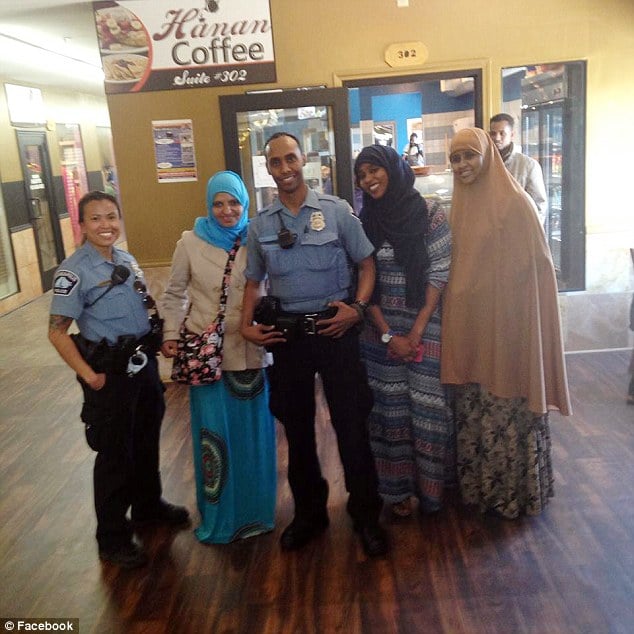 Noor's family has complained the Somali-born 32-year-old, who joined the police force two years ago, has not received support from other officers since the shooting.
The Minneapolis police union has also declined to publicly defend the officer. 
Nonetheless, Janee Harteau insisted Noor must be afforded due process as investigators continue to piece together the chain of events.
Harteau also criticized the officers for not having their body cameras on.
Noor's training had shown no indication he would have any 'issues', she said.
Of particular note, Harteau's ouster, who is openly gay, comes off the heels of what is understood to have been a strained relationship with Mayor Hodges. The two leaders faced criticism from the Justice Department for their coordination during 2015 protests. And earlier this year, Mayor Hodges publicly overruled the chief on a promotion decision.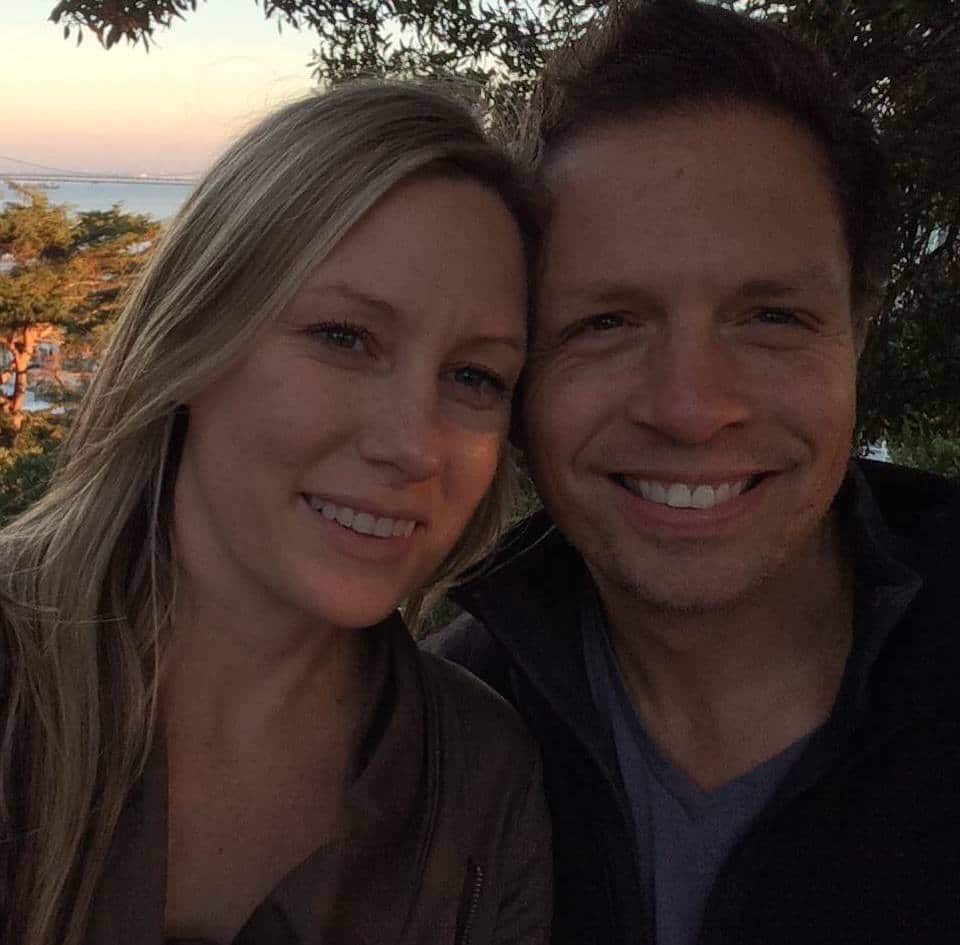 Why? Justine Ruszczyk aka Justine Diamond shot dead by Minneapolis cop after calling 911
Why? Mohamed Noor i'd as Minneapolis cop who shot Justine Damond dead
Don Damond: Justine Damond's death was murder!
Justine Damond autopsy: Was her cell-phone confused for gun?
Mohamed Noor ambushed: How I shot Justine Damond by mistake
Friday's resignation of Janee Harteau came as Justine's fiance, Don Damond earlier in the week called Justine's death a 'homicide' . The fiance has sought to exert increasing pressure on officials to come to a speedy conclusion with their investigation and either charge officer Noor or exonerate him.
The state's Bureau of Criminal Affairs (BCA), the agency investigating the shooting, said Friday that Noor is still refusing an interview with authorities. He is not legally obliged.
On Thursday, Noor's lawyer, Tom Plunkett, told CBS he would like a second lab to examine the results of the autopsy on Damond because 'it would be nice to know if there were some Ambien in her system'. 
Ambien is a sedative often prescribed to people who have difficulty sleeping. 
It is yet to be understood why Noor requested the lab test and how that may have played a role, if any in what many regard his careless and trigger prone response to what ought to have been a standard response call.
Both Noor, and his partner, Matthew Harrity, 26, on the evening of  Damond's shooting death have been put on paid administrative leave, as is standard procedure following similar incidents.
Despite the outcome of the investigation, both men face at the very least being punished and possibly losing their jobs over departmental breach regarding the use of body cameras.
Department's strict body-cam rules compelled the officers to switch on body cameras and record their interactions when answering the 911 call. Protocol which the officers declined to pursue. 
The future of both officers remain increasingly in doubt, as political pressure exists to bring charges forward, particularly in light of the recent exoneration of Minnesota Police Officer Jeronimo Yanez.
A June court decision found Yanez innocent in the shooting death of local man, Philando Castile during a routine traffic violation stop in 2016.
In the interim, protesters continue to defy authorities as they demand culpability and an end to the increasing moribund incidence of police brutality, and the terrorizing of a community. Time will tell whose head will roll next as a resolute public insist on change. 
Minneapolis protest for Australian woman Justine Damond has moved to city hall where the mayor is about to give a press conference pic.twitter.com/CqtcQKGfdW

— Conor Duffy (@conorduffynews) July 22, 2017
The protesters held a "people's press conference" to call for Mayor Betsy Hodges to resign. https://t.co/JJp9aq7X9f

— Global National (@GlobalNational) July 22, 2017