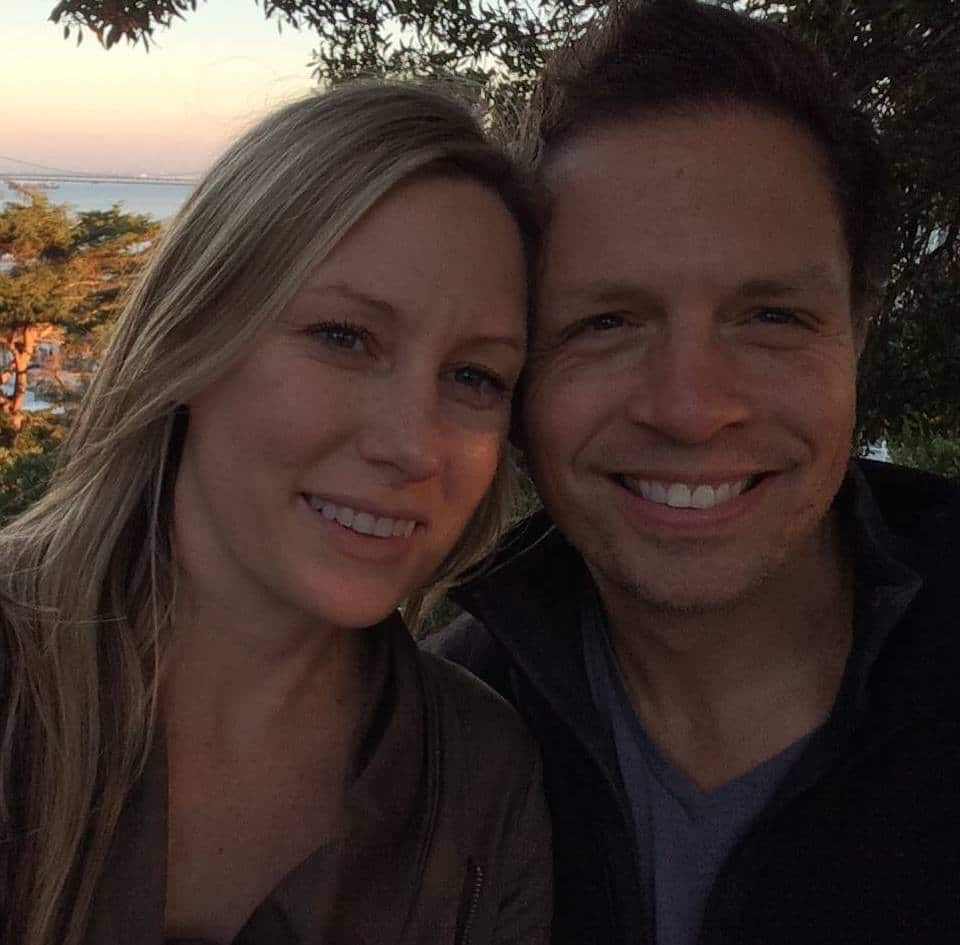 Don Damond the fiance of Justine Damond aka Justine 

Ruszczyk

 who was shot dead by responding Minneapolis police has called her death murder. 
Don Damond the fiance of slain Australian woman Justine  Ruszczyk who also went by her future husband's surname, Justine Damond, has accused the Minneapolis Police Department of murdering his future wife to be.
During a packed Monday afternoon press corps gathering, Damond said the family were 'desperate for information' over the 40 year old woman's shooting death in which the 50 year old man referred to as 'homicide'.
Justine's death told the fiance came after the spiritual healer and yoga teacher according to her website called police late Saturday night to report what she believed to be an intruder in a nearby alley of the family home. At the time, the woman feared a sexual assault was in progress.
It was while Justine was speaking to police officers on the driver's side that 2 year veteran, Somali-American officer, Mohamed Noor opened fire from the passenger side of the squad car, firing off multiple rounds at the woman.
To date, Minneapolis Police Department has remained silent as to what led to Noor firing off his weapon. At the time, Justine was wearing nothing more than her pajamas and was not in possession of a weapon.
Don Damond on fiance Justine #justinedamond pic.twitter.com/4c5uh3Y10o

— MNN Newsroom (@news_MNN) July 17, 2017
Fiance Don Damond: "Our hearts are broken and we are utterly devastated by the loss of Justine". #justinedamond pic.twitter.com/VMdF6NW2Wc

— maury glover (@maurygloverFOX9) July 17, 2017
Why? Mohamed Noor i'd as Minneapolis cop who shot Justine Damond dead
Why? Justine Ruszczyk aka Justine Diamond shot dead by Minneapolis cop after calling 911
Justine Damond autopsy: Was her cell-phone confused for gun?
Told the distressed executive and vice president of Little Six Casino from the backyard of the family home, 'our hearts are broken and we are utterly devastated by the loss of Justine'.
Adding, 'Piecing together Justine's last moments before the homicide will be a small comfort as we grieve this tragedy,'
Reiterated Don Damond, 'It was Justine that called 911 on Saturday evening reporting what she believed was an active sexual assault occurring nearby. 
'Sadly, my family and I have been provided with almost no additional information from law enforcement regarding what happened after police arrived.
'We have lost the dearest of people and we are desperate for information.'
Don described Justine as 'kind and so darn funny'.
'She touched so many people. She was a teacher to so many, in living a life of openness, kindness and love,' he said. 'She made us all laugh with her great wit and her humor.'
'Our lives are forever changed as a result of knowing her.
'It's difficult to fathom how to go forward without her in my life.'
Don, who promised to provide further statements as more information came to light, also thanked friends, family and strangers for 'the amazing outpouring of love and support that we received' after the loss of Justine.
'The death of Justine is a loss to everyone who knew her.' 
Tragically Justine's death came just a month before she was due to marry Don after having left her home life in Sydney three years ago to be with 'the love of her life' in the United States.
Ironically, Justine's death came despite her being overtly critical of America's gun policies and avid gun violence, something which she pointed was not the case in Australia.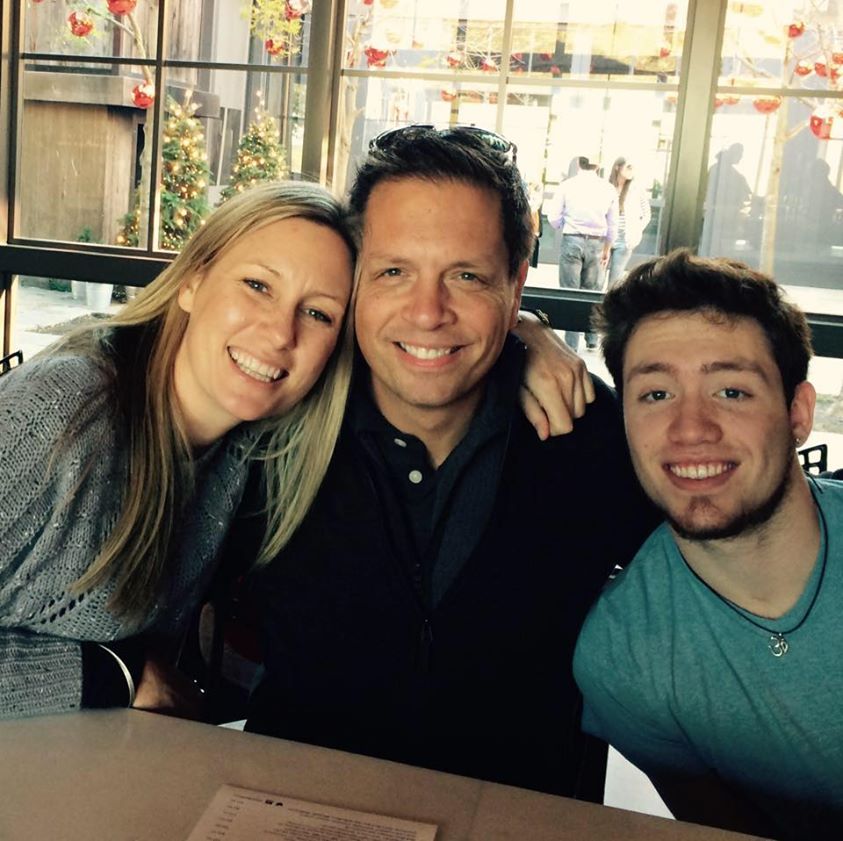 A report via kstp tv told of the driver of the squad car that pulled up in the alley behind the family home being identified as Matthew Harrity, a community service officer since 2016.  
Both Harrity and Noor were placed on standard administrative leave as the Minnesota Bureau of Criminal Apprehension investigates the incident. Of note the agency has remained tight-lipped on the circumstances that led to the death of the yoga and meditation teacher.
They have admitted that no weapons were recovered from the scene and according to the Star Tribune witnesses to the shooting have described Diamond approaching the police cruiser in the alley behind her house.
She was holding her cell phone and talking to an officer on the drivers side before she was shot.
The only concrete statement the BCA has made so far is to confirm that 'At one point an officer fired their weapon, fatally striking a woman'.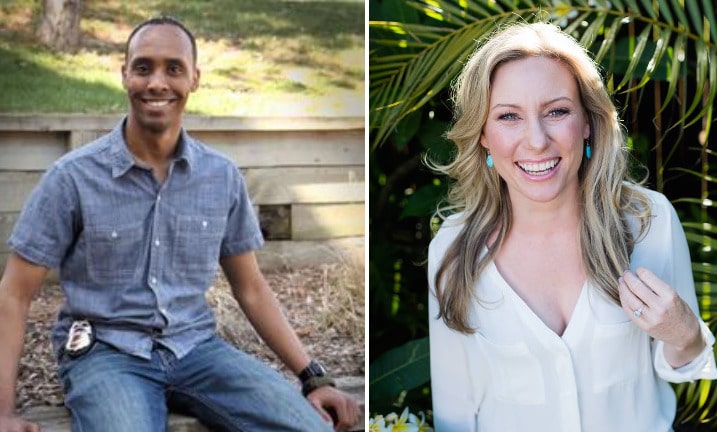 Noor, 31, who is the first Somali-American police officer in his precinct, has in the past been personally praised by Minneapolis Mayor Betsy Hodges.
He also holds a degree in administration and economics. 
The Mayor demanded fast answers as the investigation began on Monday.
'I have the same questions you do, and I seek the same answers you seek,' said Mayor Hodges.
'This process is difficult, but I want to be sure we get this right.' 
He has already retained the services of a lawyer, who issued said on Monday that his client is devastated at the death of Damond.
'We take this seriously with great compassion for all persons who are being touched by this,' said attorney Tom Plunkett.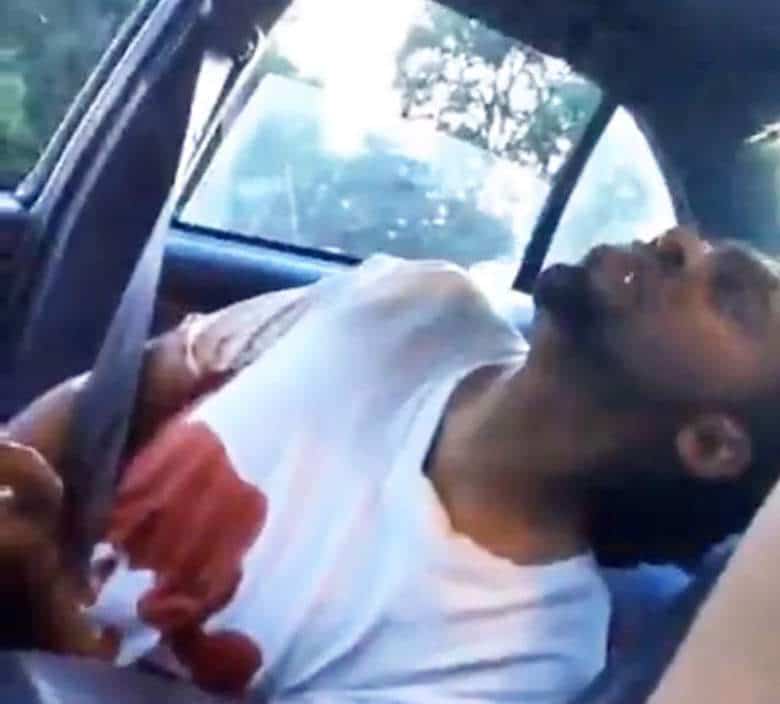 Responding to the tragedy, Minneapolis Chief of Police Janeé Harteau who has found himself besieged with yet another public relations nightmare following the controversial 2016 shooting death of black man, Philando Castile, the police officer promised answers.
The latest snafus comes after a recent jury acquitted Minnesota Police Officer Jeronimo Yanez in the shooting death of Castile in 2016 during a routine driving violation.
Implored the police chief, 'I have many of the same questions and it is why we immediately asked for an external and independent investigation into the officer-involved shooting death,' 
'I also want to assure you that I understand why so many people have so many questions at this point. I've asked for the investigation to be expedited to provide transparency and to answer as many questions as quickly as we can.'
Of disconcert, at the time of Justine's shooting death, both officer's bodycams were off and the squad car camera were not recording.
Not immediately understood is why both officer's cameras were turned off along with the car camera, this despite new rules mandating police officers to run such devices when responding to field queries. The new rules came into affect following the shooting death of Castile last year.
Under Minneapolis Police Department policy, officers 'should manually activate their PVR (portable video recorder) to Record Mode when reasonably safe and practical' in situations including 'suspicious person stops' and 'crimes in progress'.
The BCA is currently trying to establish if any video of the shooting exists.
This is what Black Lives Matter has been saying all along. No one is against police but police NEED to be accountable #JustineDamond

— will (@willishl) July 17, 2017
Isn't it funny that now a white lady has been killed, everybody suddenly gives a shit about police brutality? #justinedamond #BLM

— Rachel Hogg (@Rachel_M_Hogg) July 17, 2017
If the murderer of #justinedamond, a woman in pyjamas who requested police assistance, is not convicted, then there's no justice in the USA.

— Sir Autumn Mandrake (@AutumnMandrake) July 17, 2017
Come Monday morning, the heartbroken stepson of Damond appeared outside his home and had harsh words for Officer Noor.
'Why? Why did you do it?,' said 22 year old man Zach Damon.
'He has no idea the impact that he had on thousands of people. No idea.'
'I hope that he wakes up every single day and thinks about it, and then I hope that he thinks about how he can be a better person because that's what she did every single day. And if you don't do that, then you're not even living, either, man.'
According to Minneapolis Star Tribune, the website Minnesota PoliceClips has audio of an exchange between dispatch and the officers involved.
One officer says that he sees a 'female standing behind a building' and 'one down' from the same location before saying they are performing CPR.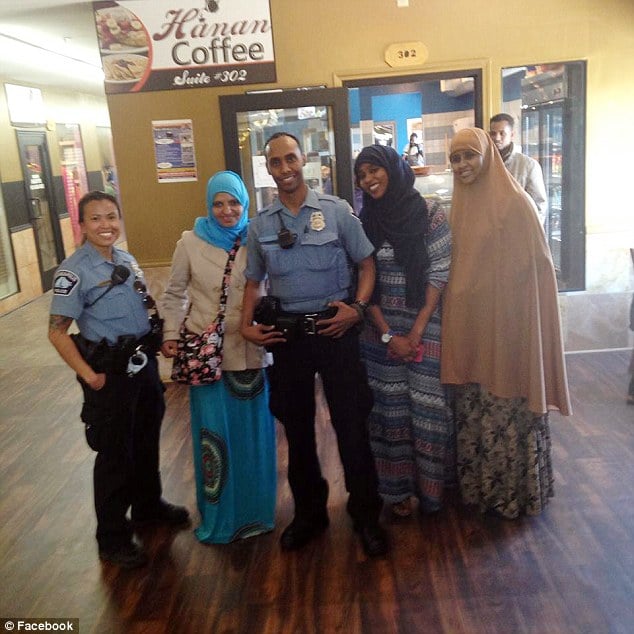 Noor, who joined the Minneapolis Police in March 2015, has had three complaints made against him in two years – including a lawsuit. 
Two are from 2017 and one from 2016 is closed and according to Lou Raguse of Kare 11 is marked 'not to be made public'. 
The lawsuit stems from a police call on May 25, 2017, when Noor and two other officers took a woman to hospital and she claimed that they carried out false imprisonment, assault and battery.
According to the ongoing lawsuit, the woman claimed that Noor 'grabbed her right wrist and upper arm' when moving her. 
Damond's Australian-based family released a statement through the Department of Foreign Affairs and Trade on Monday afternoon.
'This is a very difficult time for our family. We are trying to come to terms with this tragedy and to understand why this has happened,' the statement read.
'We will not make any further comment or statement and ask that you respect our privacy.' 
In the interim, commentators on social media continue to pour condolences as they now demand answers as to why (now) an unarmed white woman was targeted by police in the latest act of police brutality against the public.
Vigil grows outside SW Minneapolis alleyway where neighbors say Justine Damond was shot and killed by an officer whose cameras weren't on. pic.twitter.com/jZBHg6lntG

— Iris Pérez (@IrisPerezFOX9) July 17, 2017