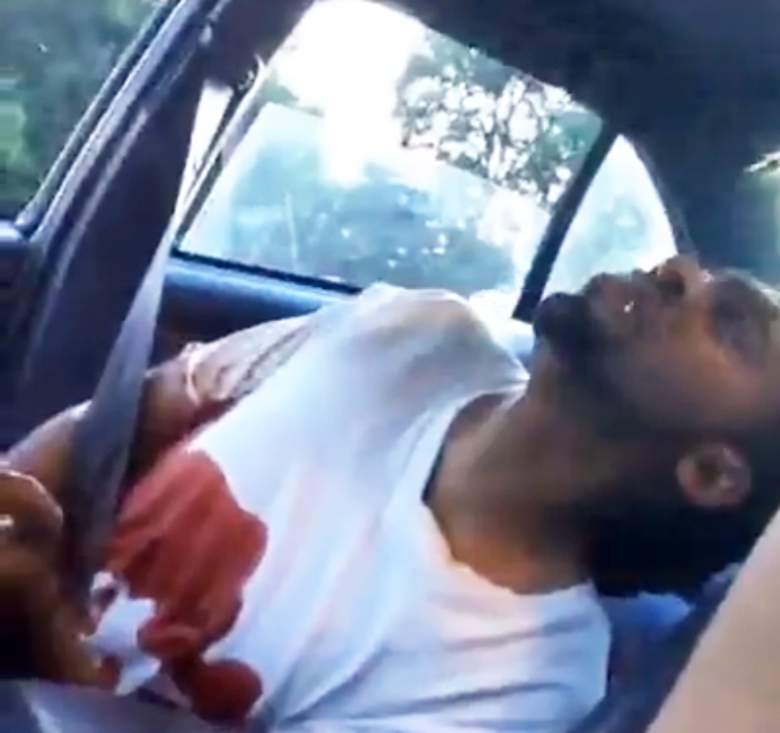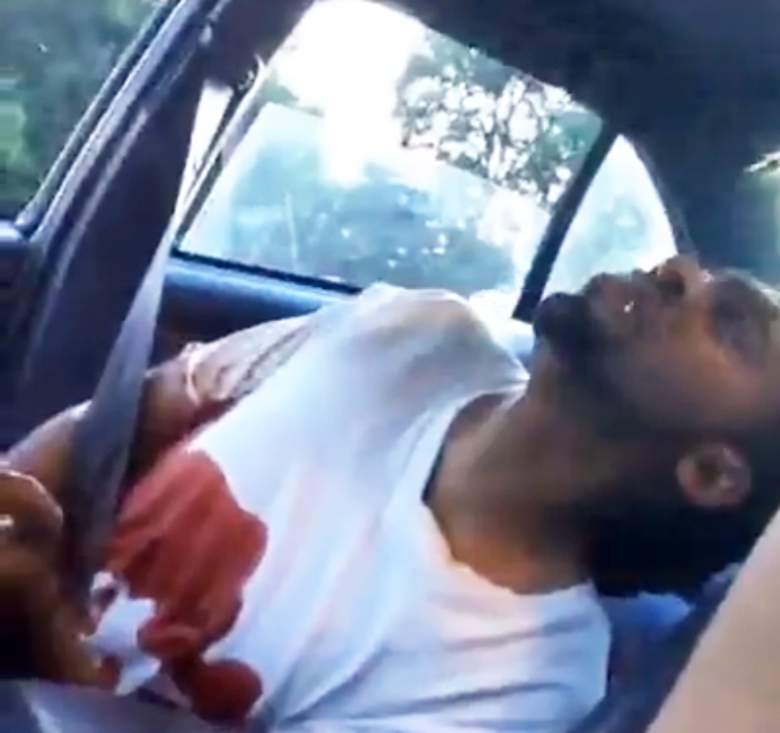 Officer Jeronimo Yanez found not guilty in the shooting death of Philando Castile. How color of one's skin can serve as a ready made murder weapon. 
A jury of 10 white persons and two black have found Minnesota Police Officer Jeronimo Yanez not guilty of all three charges against him in the shooting death of Philando Castile.
The not guilty verdict comes after Yanez fatally shot Castile, 32, an African American, last year during a traffic stop when the police officer (of Hispanic origin) demanded Castile keep his hands out when the man motioned to remove an item from the glove department. Believing that he was pulling out a gun, Yanez shot the driver.
The shooting had come moments prior when Castile had announced to Yanez that he was carrying a licensed concealed weapon.
The morbid incident was caught on tape by Castile's girlfriend, Diamond Reynolds, who at the time decided to record the impending encounter because she feared something might 'go wrong'.
During trial proceedings, Reynolds had insisted that Castile, a longtime school cafeteria worker had simply being reaching for his drivers license when Yanez 'over-reacted' to what she described as a 'non-threat'. 
Watch this video of licended gun owner Philando Castile being killed/ murdered by a Minnesota police officer:… https://t.co/gentNQQcvK

— Alfredo 'Al' Nava (@Notorious_Nava) July 7, 2016
A report via the dailynews cited prosecutors arguing that Yanez could have taken lesser steps, such as asking to see Castile's hands or asking where the gun was. After Castile told the officer he had the gun, Yanez told Castile, 'OK, don't reach for it then,' and, 'Don't pull it out.'
On the squad-car video, Castile, can be heard saying, 'I'm not pulling it out,' as Yanez opened fire. Prosecutors said Castile's last words were, 'I wasn't reaching for it.'
Told the prosecution in closing arguments, 'He was making assumptions and jumping to conclusions without engaging in the dialogue he was trained to have in a citizen encounter like this,'
Adding, 'And that's his fault, not the fault of Philando Castile.'
Which is to wonder, had Castile being white or Asian, would Yanez would have still perceived himself to be in imminent threat?
Of note, at the time of pulling over Castile, Yanez smelled marijuana in the car, with the defense arguing that Yanez wasn't following police directions in a timely manner because he was stoned.
Had he been convicted, Yanez who was facing the primary charge of manslaughter in the second degree, KSTP reports Yanez would have faced 10 years in prison, though sentencing guidelines suggest around four years would have been more likely. He also faced two lesser counts of endangering Reynolds and her daughter for firing his gun into the car near them.
Conviction on the manslaughter charge required the jury to find Yanez guilty of 'culpable negligence,' which the judge described in jury instructions as gross negligence with an element of recklessness.
Upon delivery of the verdict, Castile's mother, Valerie Castile reportedly stormed out of the court saying, 'fxck this shxt'.
Later the woman speaking to press said, 'I'm mad as hell right now. My son loved this city, and this city killed my son.
'The system continues to fail black people, and it will continue to fail you all. Like I said, because this happened with Philando, and when they get done with us, they are coming for you and all your interracial children.'
The mother also went on to say that she hoped Yanez 'dies tonight!'
BREAKING: Officer Jeronimo Yanez is found NOT GUILTY on all charges in shooting of #PhilandoCastille

WTF? This murderer MUST be jailed pic.twitter.com/0hCl44OCTk

— Black News (@BlackNewsOutlet) June 16, 2017
The not guilty verdict comes after Officer Jeronimo Yanez was charged in November in the death of 32-year-old Philando Castile after he pulled him over for a broken taillight July 6 in a St. Paul suburb. 
What would have been a routine traffic stop quickly escalated, and Yanez shot Castile seven times just seconds after Castile informed him he was carrying a gun and reached into his glove compartment. His girlfriend said he was just getting his driver's license. 
Yanez testified that Castile ignored his commands not to pull out the gun and he feared for his life. 
Speaking directly about Yanez, Valerie said 'He shot into a car with no regard to human life. And that's OK. Thank you Minnesota.
'Yanez may have gotten away with justice on this planet of existence. He will not get away with divine justice. He has to answer to someone bigger than all of us. He's just here. 
'We're just going through this human experience, and He will have to face his creator… I hope he dies tonight.'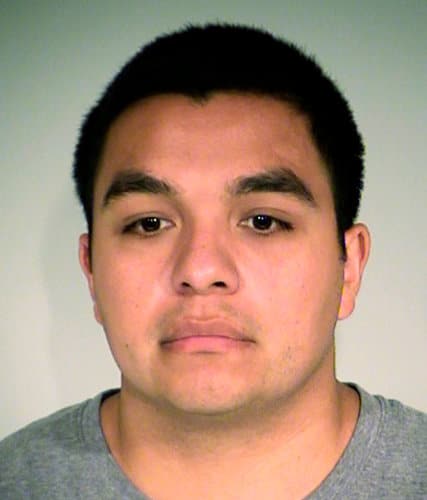 After the verdict was announced the city of Minnesota announced that Officer Yanez was being relieved of his duties.
The city of St. Anthony says it concluded the public 'will be best served' if Officer Jeronimo Yanez no longer works for the city. 
The 12-member jury, of which only two members weren't white, deliberated for five days before announcing their decision on Friday afternoon. On Wednesday they told the judge they were deadlocked, and he sent them back to continue deliberation.
Reacting to the verdict, Castile's girlfriend, Diamond, released a statement where she said: 'I am incredibly disappointed with the jury's verdict. My boyfriend, Philando Castile, was pulled over because, per Officer Yanez, he had a wide nose and looked like a suspect. 
'He did nothing but comply with Officer YANEZ's (sic) instructions to get his driver's license. He was seat-belted and doing as he was told, when he was shot by Officer YANEZ who fired 7 shots into the vehicle where my 4 y/o daughter and I also sat. 
'It is a sad state of affairs when this type of criminal conduct is condoned simply because Yanez is a policeman. God help America.'
Responding to Officer Jeronimo Yanez's assertion that Castile had disregarded commands not to pull out his gun, and he feared for his imminent life, Castile's girlfriend disputed the police officer's claim, telling prosecutors that Yanez never saw the gun and that he'd overreacted to a non-threat.
During his trial, Yanez broke down on the stand while saying he did not want to shoot Castile, but he thought his life was in danger.  
A key part of the prosecution case was statements Yanez made that seemed to suggest he didn't know where the gun was.
Responding to the not guilty verdict, Earl Gray, a lawyer for Officer Yanez, said he was gratified with the outcome, but frustrated that charges were ever brought.
'The state didn't have a case in the first place,' Mr. Gray said in an interview on Friday evening after the acquittal via the nytimes. 'But because of the protests and the political pressure, I suppose you'd call it, he was charged and he had to go into court and defend himself.'
Castile's shooting last July followed the shooting by police of Alton Sterling in Baton Rouge, Louisiana, earlier that same week. The men's death touched off a new wave of Black Lives Matter protests across the nation. The day after Castile's death, five police officers were shot at a Black Lives Matter protest in Dallas. The shooter, Micah Johnson, said he acted in retaliation for killings of black men by police officers, police officials said.
Castile was one of 963 people fatally shot by police officers last year, according to the Washington Post.  
Justified! #PhilandoCastile @texashabanero @LtRandySutton https://t.co/4SacFBrdR2

— Blue Lives Matter (@bluelivesmtr) June 16, 2017
#BlackLivesMatter #BLM #PhilandoCastile pic.twitter.com/IElmjqQUkg

— Rachel Garlinghouse (@whitebrownsugar) June 17, 2017
"A rally/protest of the Officer Jeronimo Yanez verdict has departed the Minnesota Capitol and is blocking streets… https://t.co/wgcR2f41ku

— BLMPeoria (@BLMPeoriaIL) June 17, 2017