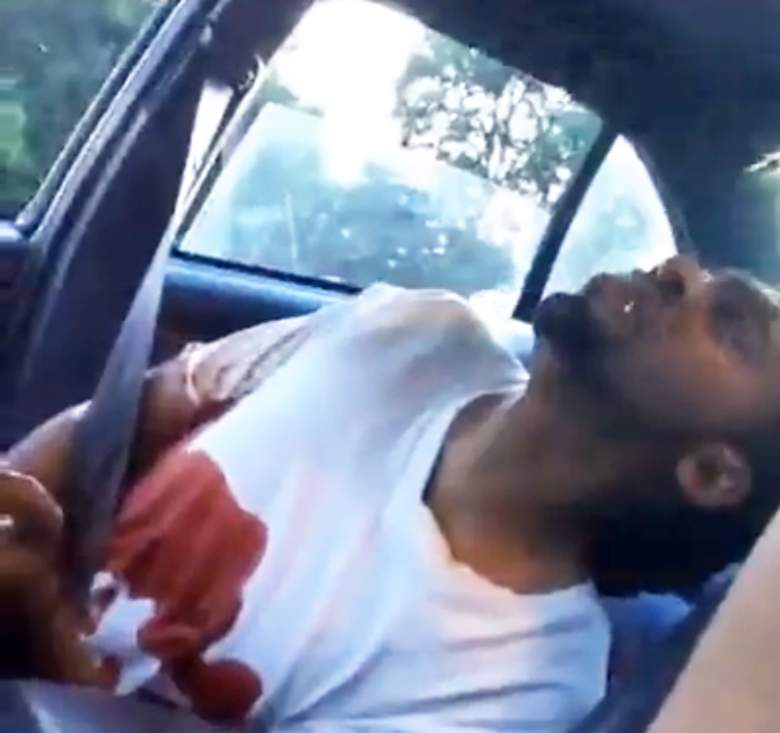 Philando Castile shooting: How did Falcon Heights police end up shooting dead a man during a traffic infraction? Police brutality and bias towards minorities?
Off the back of the Alton Sterling turmoil plaguing the US in the latest accusation of police brutality and police bias and heavy handedness towards the treatment of people of color comes barely a day later the case of African American, Philando Castile.
In disturbing graphic video (see below) caught by Philando Castile's girlfriend, footage has emerged which show the final moments of the woman's boyfriend after having been shot by police.
Officer Nakia Jones black female cop: 'You have no business wearing the uniform, take it off'
Lavish Reynolds photos: Why did you kill my boyfriend?
Howie Lake II suspended for previous black shooting

NSFW: New Alton Sterling video emerges, no gun drawn
The video posted on Facebook by a woman identifying herself as Lavish Reynolds shows the woman with her boyfriend, Philando, 32, a school cafeteria worker.
At the time the couple were driving along in Falcon Heights, Minneapolis along with the woman's four year old daughter when police pulled over the couple's vehicle for having a brake light out.
According to the girlfriend, a Falcon Heights police officer asked Castile, to show him his driver's license before the policeman fired four shots into Philando Castile as he reached for his wallet.
While still recording the moment as it unfolded, Reynolds moved her phone camera to show Castile after the shots were fired. He had blood on his shirt as the police officer was still pointing his gun at them.
Watch this video of licended gun owner Philando Castile being killed/ murdered by a Minnesota police officer:… https://t.co/gentNQQcvK

— Alfredo Nava (@Notorious_Nava) July 7, 2016
In the video Reynolds tells viewers, Castile was licenced to carry a firearm as he was looking for his licence.
'And the officer just shot him in his arm,' Reynolds told viewers.
The police officer can be heard saying: 'Ma'am, keep your hands where they are,' and Reynolds agrees.
The police officer can be heard shouting "F***!"
'I told him not to reach for it!' he adds. 'I told him to get his hand open.'
Reynolds replies saying: 'You told him to get his ID, sir, you told him to get his driver's license.'
Coming home with what has just happened to her boyfriend, the woman is then heard saying: 'Oh god, don't tell me he's dead. Please don't tell me my boyfriend just went like that … please don't tell me that he's gone.'
'Please don't tell me this Lord, please Jesus don't tell me that he's gone.'
'Please officer don't tell me that you just did this to him. You shot four bullets into him, sir.'
Repeats the woman: 'He was just getting his license and registration, sir.'
As police back up arrives, Reynolds is asked to get out of the car and walk backwards.
When asked if they have a daughter, after a girl can be heard crying in the distance. It was her four-year-old daughter.
From there the girlfriend is made to get on her knees and then handcuffed.
From there the woman's phone appears to have been dropped on the ground, as viewers can only see the blue sky above.
'They threw my phone, Facebook,' Reynolds said.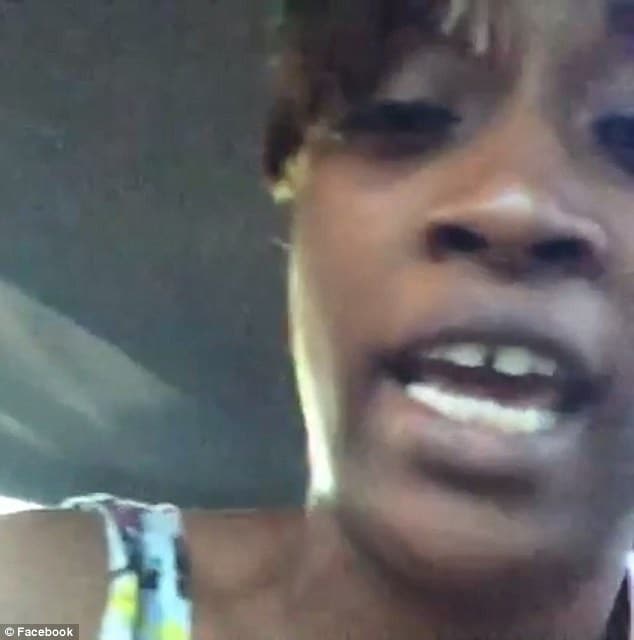 Responding to what many regard the unwarranted shooting of Philando Castile,  St Anthony Police Department confirmed in a statement that a St. Anthony Police Officer asked the couple to make a traffic stop on Larpenteur and Fry in the City of Falcon Heights, Minnesota.
'During the stop, shots were fired. One adult male was taken to the hospital. We have been informed that this individual is deceased,' they said.
'No one else was injured and the Minnesota Bureau of Criminal Apprehension (BCA) has been called in to investigate this officer involved shooting. A handgun was recovered from the scene.'
'The BCA will provide additional information as their investigation progresses.'
Castile's mother, Valerie Castile, confirmed to CBS Minnesota that her son had died at Hennepin County Medical Center.
Offered the man's mother via WCCO TV: 'He lived by the law and died by the law.'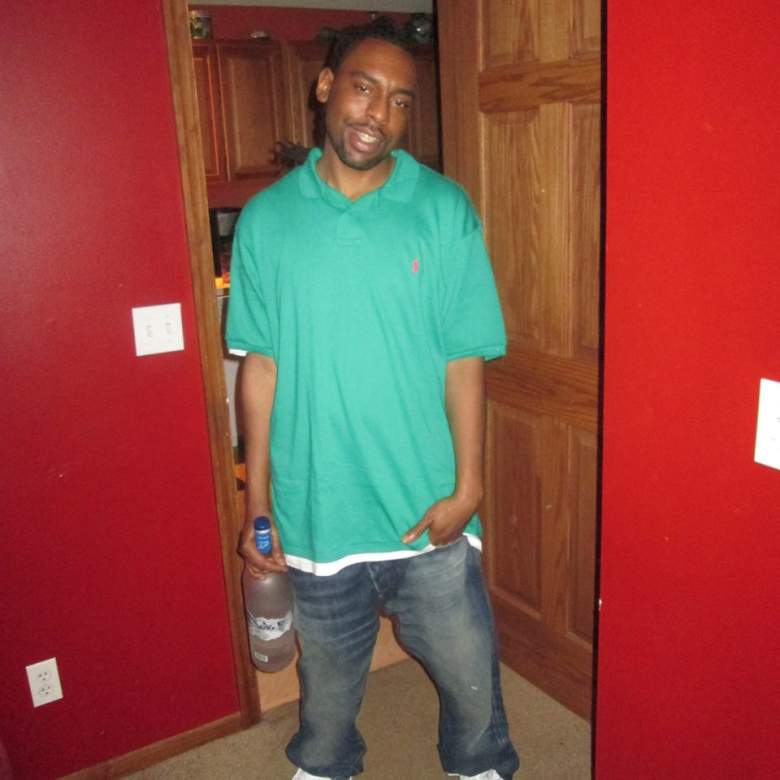 In the aftermath of the shooting, a Facebook page set up by supporters, Justice for Philando Castile appeared.
Told the page: 'Philando Castile was murdered by police on 7/6/2016. We demand justice!'
Along with telling of the doomed man having worked as a cafeteria supervisor at a local elementary school, the facebook page tells of Castile having been a student at the University of Minnesota.
While Reynolds' Facebook livestream was taken down, the video was circulated across social media. The video has had more than 1.7 million views and comes a a day after a video emerged of a similar incident in Louisiana, where the shooting death of black man Alton Sterling was also captured on video. Sterling, a black father of five was shot at point-blank range, in a incident being probed by federal investigators.
To date cops have yet to justify why they resorted to shooting dead Philando Castile.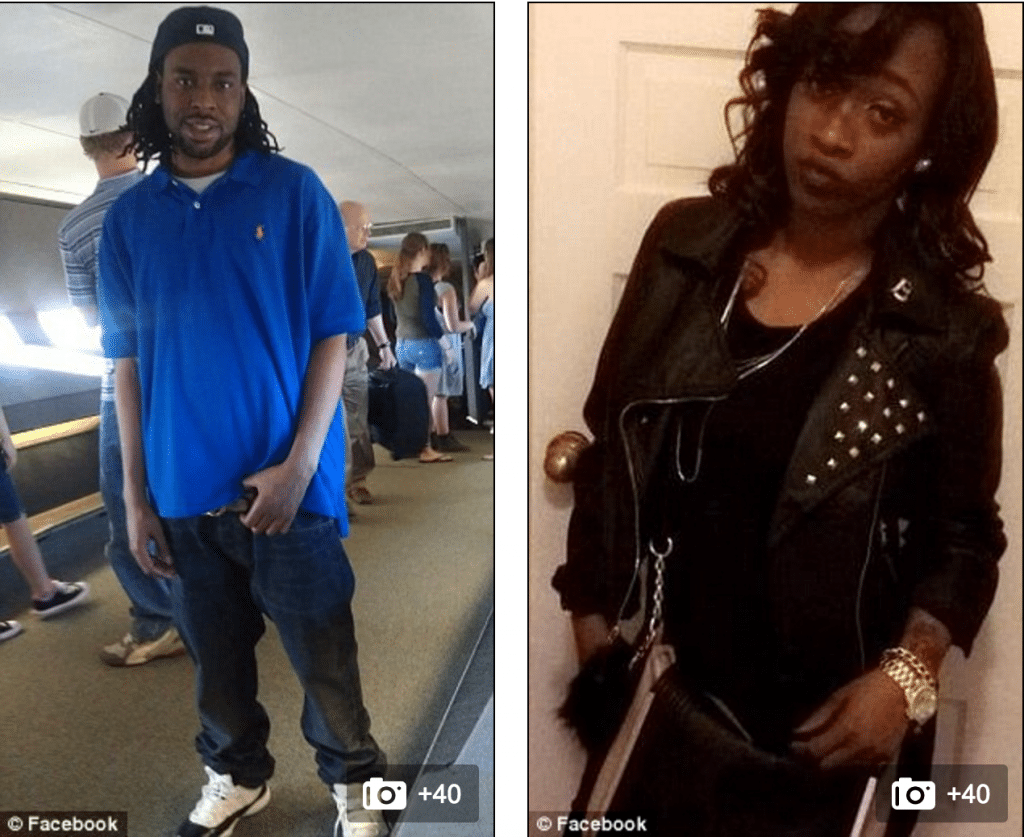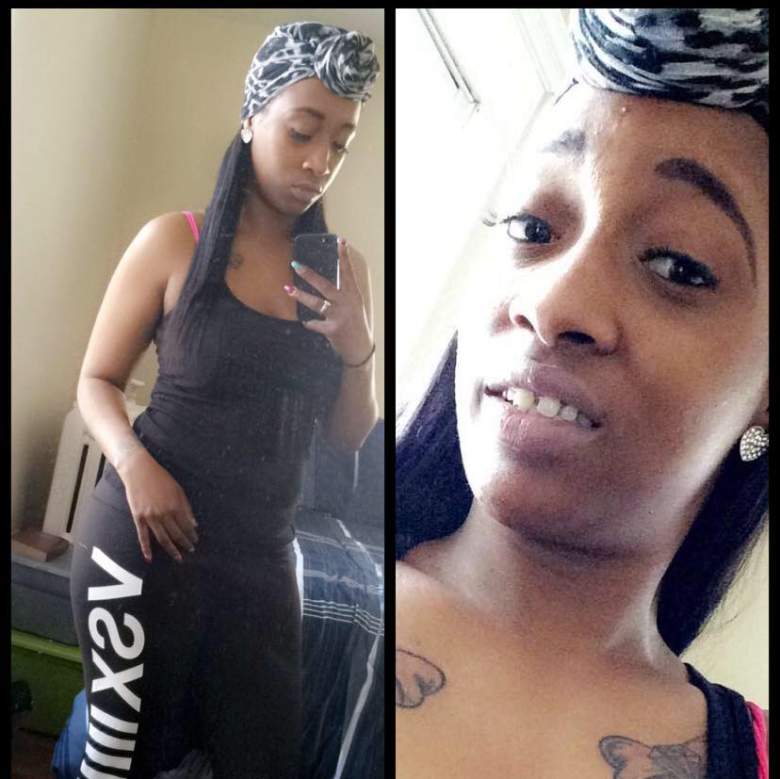 Philando Castile another innocent black man murdered by cops in car with girlfriend & daughter was complying ? pic.twitter.com/GkMQKhFVyY

— WORLDSTAR Comedy (@WSHHcomedy) July 7, 2016
The crowd outside of the governor's mansion is just getting bigger #PhilandoCastile #FalconHeights pic.twitter.com/QpAUIsEuXR

— |||| || ||| | |||| | (@micamaryjane) July 7, 2016