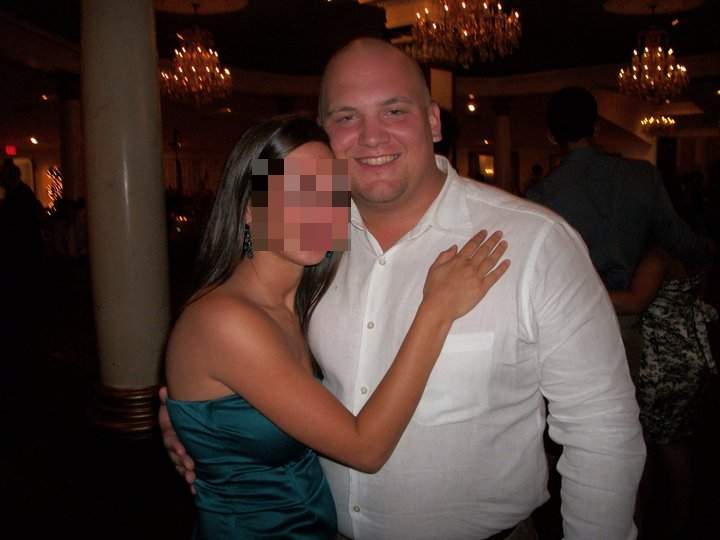 Howie Lake II previously suspended over another shooting of a black man. A pattern of behavior, bias and prejudice or just sheer chance? 
New revelations have told that one of the two Baton Rouge, Louisiana police officers involved in the fatal shooting of local man Alton Sterling, Howie Lake II had previously been put on paid administrative leave following the shooting of another suspect in 2014.
According to a report via WAFB-TV Howie Lake, a 28 year old married three year police veteran had been previously involved in an alternate shooting of black suspect, Kevin Knight in December, 2014.
In that instance, Lake was suspended only to later be reinstated by the force.
That incident involved Howie Lake II being one of six police officers gunning down, 28 year old man Kevin Knight as he fled authorities.
As protocol all six officers were placed on administrative as is protocol pending an internal investigation.
At the time, a police finding found that police only used force after Knight had initially fired at them.
Officer Nakia Jones black female cop: 'You have no business wearing the uniform, take it off'
NSFW: New Alton Sterling video emerges, no gun drawn
Lavish Reynolds photos: Why did you kill my boyfriend?
Why was Philando Castile shot dead by Falcon Heights cops?
Told a witness via the local advocate at the time as responding officers pursued the fleeing wanted man: 'They gave him chance after chance after chance after chance,'
'He wanted to die like he had death on him, and I just don't understand. It's crazy. Like, wow.'
Of note, a police finding declined to tell how many of the six officers, three who had been traveling with experienced officers, including newbie Lake, came to fire their weapon.
Remarkably Knight, a career criminal survived the run in after being hit numerous times in the chest and torso.
Ironically, a regard of the department's Facebook page tells of Lake winning a 'life saving' award in April, 2015.
His personal Facebook page tells of the 3 year Baton Rouge police veteran having attended Parkview Baptist High School and graduating in 2006. He then played college football, as an offensive lineman, at Louisiana College.
Since being put on paid leave along with fellow partner, Blake Salamoni, after the fatal shooting of Alton Sterling, both men told East Baton Rouge District Attorney Hillar Moore that they felt 'completely justified in using deadly force'.
Told James Durdin, the father-in-law of Salamoni, who defended the officer's actions via the nydailynews while blaming 'the black people' for 'making an agenda out of this.'
Added Durdin indicative of polarized attitudes since the fatal shooting of Sterling: 'What I'd like to see is them with no police at all, so they can know what it's like not to have them.'
In the interim social media users continue to debate to what degree the use of force was predicated on racial bias and prejudice or whether police actions were heavy handed and indicating an untoward bias that many African Americans insist is their ongoing lot.
An investigation into Sterling's fatal death is now under way ….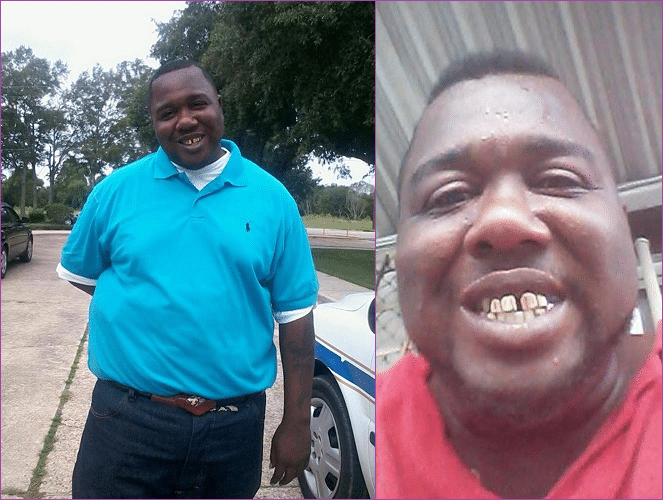 Second Video Of Alton Sterling's Death Emerges – YouTube https://t.co/ogBYboY6W3

— Ƭαвιтнα Ɓℓιѕѕ ❤ (@BlissTabitha) July 7, 2016