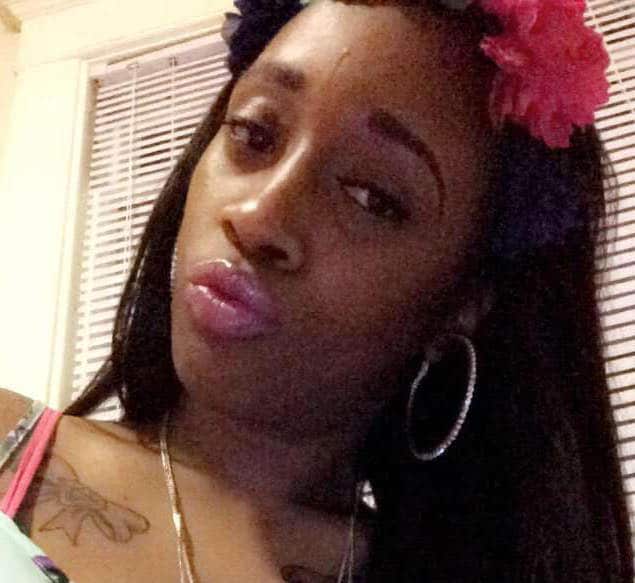 Lavish Reynolds: How Philando Castile's girlfriend managed to capture her boyfriend's dying moments. Social media demands her release and whereabouts.
Making national headway is the sordid tale of yet another unprovoked shooting at the hands of police, with minorities, once again the overwhelming target of such unrelenting attacks.
Officer Nakia Jones black female cop: 'You have no business wearing the uniform, take it off'
Why was Philando Castile shot dead by Falcon Heights cops?
Howie Lake II suspended for previous black shooting

NSFW: New Alton Sterling video emerges, no gun drawn
Captured in harrowing footage by Minnesota woman, Lavish Reynolds, the woman on Wednesday recorded the ensuing moments after a police office had stopped her and her boyfriend Philando Castile whilst driving in Falcon Heights for a brakes light out.
At the time, Lavish Reynolds was in the passenger seat, her four year old daughter in the backseat when cops shot her boyfriend no less than four times.
At the time the man had been going for his license as had been requested while telling officers he had a licensed gun on him.
As Philando Catile lies dying, blood pouring onto his shirt, Lavish Reynolds can be heard remonstrating, in disbelief both to the officer who just shot her boyfriend and to the viewers who she intends to share the developing video.
Tells the woman in disbelief and shock: 'Oh god, don't tell me he's dead. Please don't tell me my boyfriend just went like that … please don't tell me that he's gone.'
'Please don't tell me this Lord, please Jesus don't tell me that he's gone.'
'Please officer don't tell me that you just did this to him. You shot four bullets into him, sir.'
Repeats the woman: 'He was just getting his license and registration, sir.'
Since news of the yet what many decree another senseless shooting, involving yet another minority, interest in Lavish Reynolds has been a trending topic on google and social media.
According to the woman's Facebook page, Lavish Reynolds from Chicago, Illinois works at the Embassy Suites hotel in housekeeping. Of note her page says she is married. Presumably to her boyfriend?
Lavish also identifies herself as a mother of two children, including a four year old child who was sitting in the backseat at the time of her boyfriend, Philando Castile being shot dead.
Writes Lavish in one post:  'My name is lavish better known as diamond the mother of one beautiful girl Daeanna faith my pride & joy im a hard working single mother…'
In the interim, social media commentators have yet to understand whether Lavish was released after being taken into custody following the shooting with followers now demanding her whereabouts and release.
-Why was *she handcuffed on the scene?
-Why was she taken into custody?
-Does she have legal?#WhereIsLavishReynoldshttps://t.co/CVDt8f0bJM

— Vic Mahoney (@VictoriaMahoney) July 7, 2016