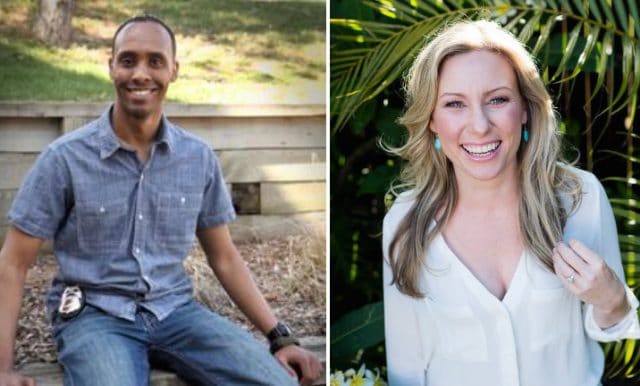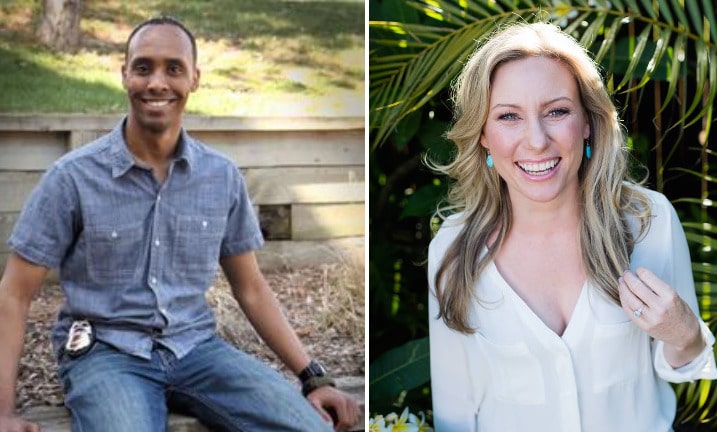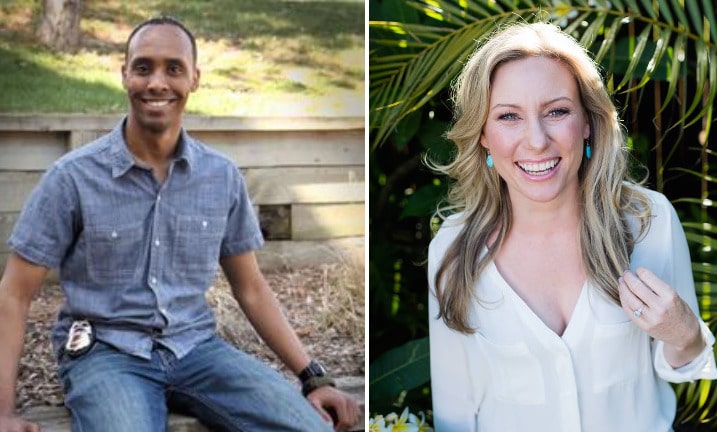 What led to Minneapolis police officer Mohamed Noor shooting dead Justine Damond aka Justine 

Ruszczyk. Pending federal complaint against cop exists.
Mohamed Noor has been identified as the Minneapolis Police Department officer who on Saturday evening shot dead, 40 year old Australian woman and local resident, Justine Ruszczyk.
The woman's death came circa 11.30pm after calling 911 to report a disturbance in a nearby alley.
A report via CBS cited Officer Mohammed Noor's attorney saying the policeman's weapon discharging multiple gunfire that led to the death of the woman who also went by the surname of her businessman finance's surname, Justine Damond.
Told lawyer, Tom Plunkett, Monday morning, 'We take this seriously with great compassion for all persons who are being touched by this.'
Initial reports told of Noor having worked as a police officer since early 2015, while also holding a degree in business administration and economics from Augsburg College.
#Minneapolis Officer Who Shot White Woman Identified As Mohamed Noor #Islam https://t.co/U1MgrNRz4m pic.twitter.com/KymC9SPI1z

— John Sobieski?? (@IronmanL1) July 17, 2017
Prior to joining the Minneapolis Police Department, Noor worked in Property Management primarily in commercial and residential properties both in Minneapolis and the St. Louis Missouri/ East Metro market.
Noor was also noted to be the first Somali-American officer to work in Minneapolis' 5th precinct. The officer has been suspended while an investigation into the shooting continues.
The Somali community in Minnesota is the nation's largest.
'The largest Somali diaspora community in the United States lives in Minnesota. Elders and parents in Minnesota's Somali community increasingly worry that children born in the United States lack connection to their Somali heritage,' reports the Somali Museum of Minnesota.
Justine Damond autopsy: Was her cell-phone confused for gun?
Don Damond: Justine Damond's death was murder!
Why? Justine Ruszczyk aka Justine Diamond shot dead by Minneapolis cop after calling 911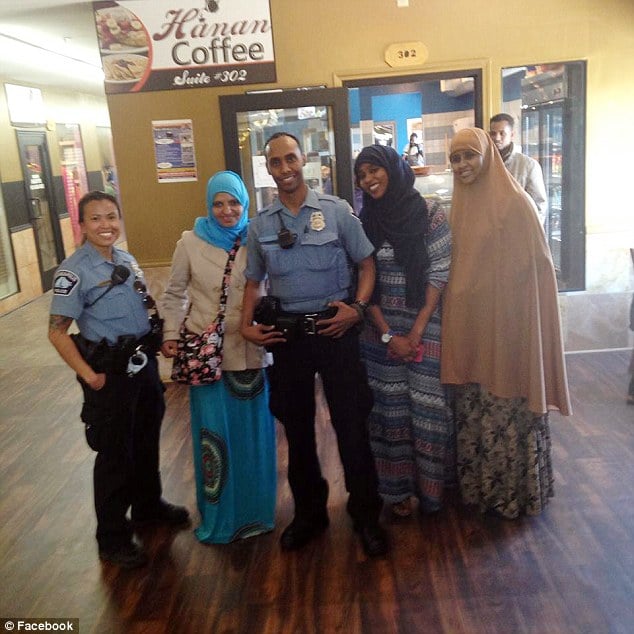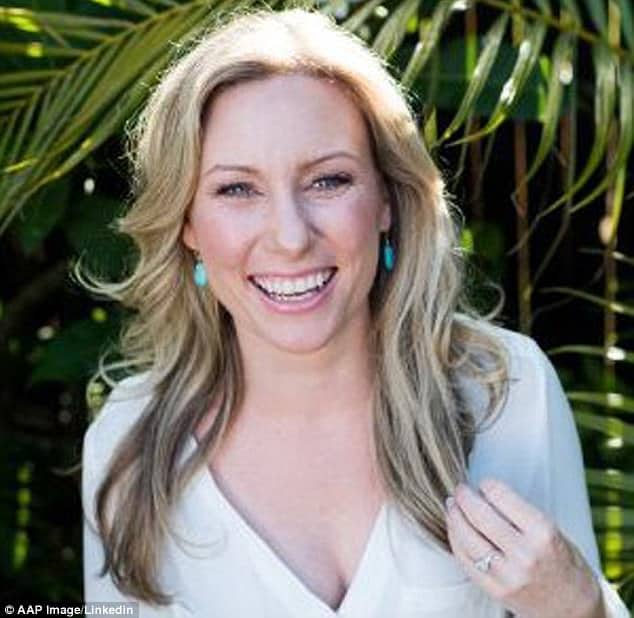 Of note, a report via heavy told of a pending federal complaint against Officer Mohammed Noor, by a former social worker from Minneapolis who claimed Noor and other officers violated her constitutional rights in March after mandating her detention at a hospital after she called 911 to report a drug crime and other issues.
At the time of Saturday night's shooting, Damond had called 911 complaining about a possible assault in the alley, and was speaking to two officers through the drivers side window when the officer in the front passenger seat shot her through the drivers side door.
The woman who had been wearing her pyjamas died instantly in the hail of gunfire.
Neighbors told The Star Tribune coming out of their home to investigate the flashing lights and saw police trying to revive Damond, who was lying on the ground. 
Ironically, Justine's death came as the Australian woman had often expressed reticence with what she perceived to be run-away gun violence in the United States and 'how much better' things were in Australia.
Damond's friend, Hannah, 21 said there was no way, Justine an anti gun advociate would have been armed.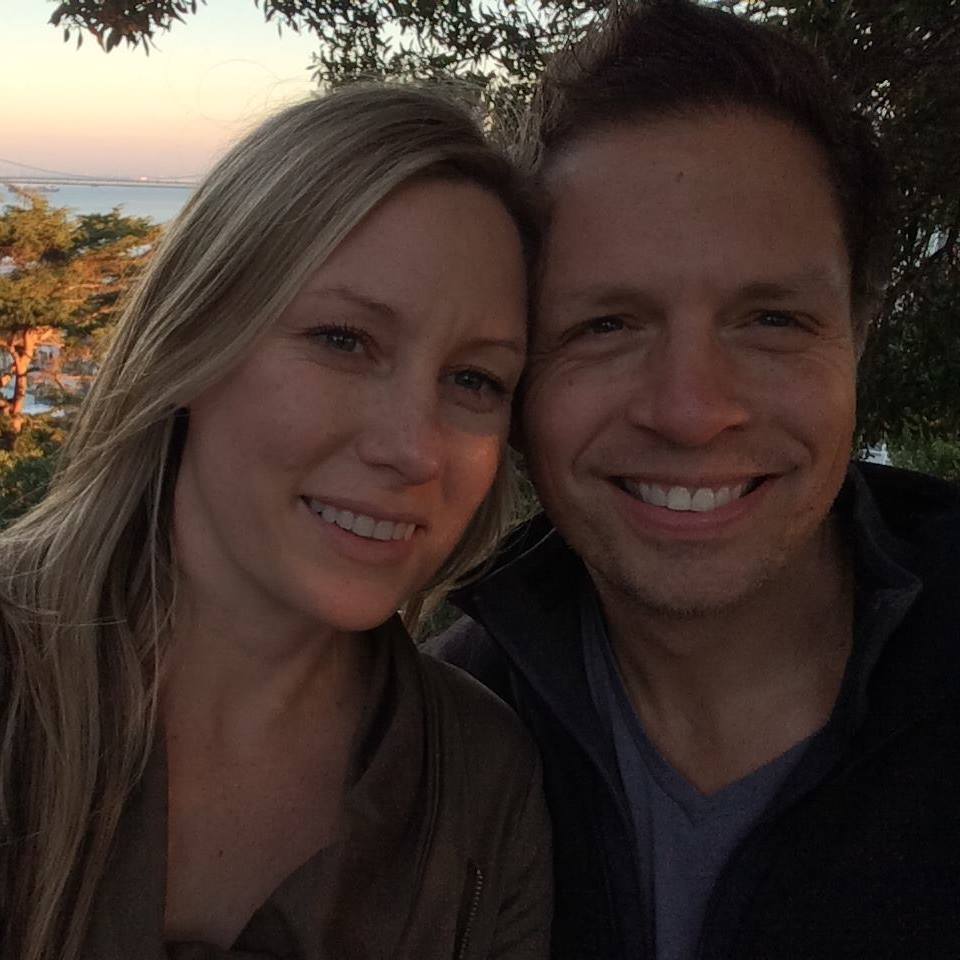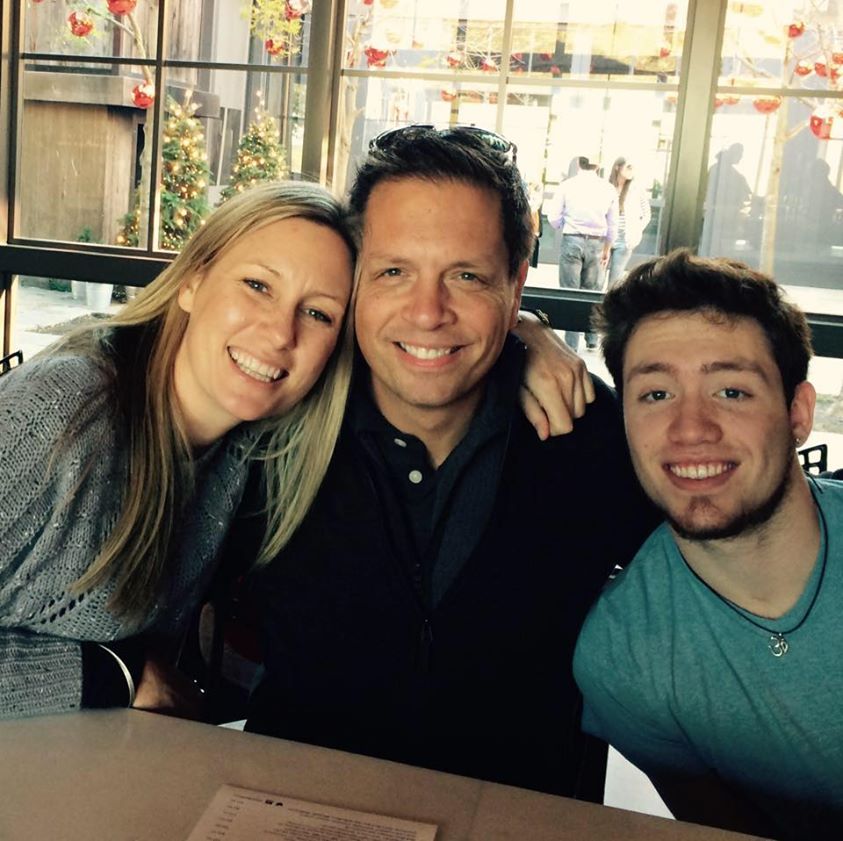 Despite her misgivings and concerns about America's propensity to gun violence, Damond had elected to give up her life in Sydney for one in Minneapolis, where she lived with her fiance Don Damond, who she described as the 'amazing, handsome hilarious, rockstar love of my life'.
Tragically, Justine, who according to her website was a practicing yoga teacher and spiritual healer was due to marry her fiance, a former musician, in August, and become a step-mother to his 22-year-old son Zach Damond.
At the time of the shooting Don Damond, the vice president of Little Six Casino, was away on business.
Her soon-to-be stepson Zach was reportedly also not at the home on Saturday night, returning on Sunday to discover the crime scene.
The shooting death of Justine left Zach bewildered and condemning police.
Here at scene of officer involved shooting at 5100 block of Washburn Ave S. #Minneapolis officer involved. @MnDPS_BCA investigating pic.twitter.com/MHybU2EjHN

— Gordon Severson (@GordonSeverson) July 16, 2017
Told Zach Diamond via a local activist group, 'Basically my mom's dead because a police officer shot her for reasons I don't know,' 
'I demand answers. If anybody can help, just call police and demand answers. I'm so done with all this violence.'
Adding, 'These cops need to get trained differently. I just know she heard a sound in the alley, so then she called the police, and the cops showed up. … Next thing I know, they take my best friend's life.'
'I demand answers. If anybody can help, just call police and demand answers. I'm so done with all this violence. It's so much bulls**t. America sucks.
'She was a very passionate woman, she thought something bad was happening – and next thing you know they take my best friend's life.'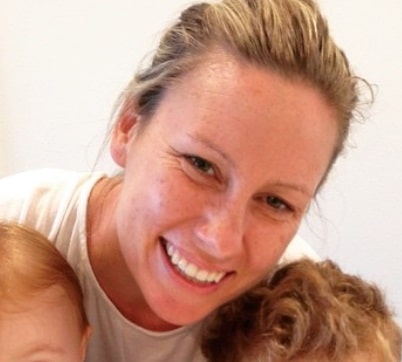 Justine Damond's Australian-based family released a statement through the Department of Foreign Affairs and Trade on Monday afternoon.
'This is a very difficult time for our family. We are trying to come to terms with this tragedy and to understand why this has happened,' the statement read.
'We will not make any further comment or statement and ask that you respect our privacy.' 
In the hours after Justine's death, hundreds of family, neighbors and friends gathered outside the Damond home to hold a vigil for the woman, who they regarded as a 'beautiful light'. 
'This woman was a beautiful light, she was a healer, she was loved, she should be alive – she should still be here,' one friend said. 
Responding to the shooting incident, the Bureau of Criminal Apprehension released a statement to say an investigation was in its early stages reported Twin Cities.com.
Of note, the statement cited police not having their body cameras on during the incident, even though they were wearing them at the time.
Not immediately understood is why officer's cameras were turned off?
KTSP published an investigative piece on July 12 that raised concerns about how little Minneapolis police officers were turning on body cameras.
Noted the report: 'Police department records indicate there were 420 officers who worked in March and were assigned a body camera on their shifts, the body camera policy is complicated, but essentially every officer who wears a body cam must turn it on while responding to critical incidents, traffic stops and domestic disturbances.'
Under Minneapolis Police Department policy, officers 'should manually activate their PVR (portable video recorder) to Record Mode when reasonably safe and practical' in situations including 'suspicious person stops' and 'crimes in progress'.
This seems an appropriate time to remind people again that it DOES NOT and SHOULD NOT be like this for police in America. #JustineDamond pic.twitter.com/ejX8bBqUzK

— BrennaDemands (@BrennaDemands) July 17, 2017
Minneapolis Mayor Betsy Hodges said she was disturbed by the shooting and called on BCA to release information about Ms Ruszczyk's death as quickly as possible.
'As mayor of our city, a wife, and a grandmother, I am heartsick and deeply disturbed by what occurred last night,' Mayor Hodges said, the Star Tribune reports.
'There are still many questions about what took place, and while the investigation is still in its early stages, I am asking the BCA to release as much information, as quickly as they are able to.'
'My thoughts are now with everyone affected by this tragic incident, especially the deceased woman and her family.' 
In the interim, commentators on social media continue to pour condolences as they now demand answers as to why (now) an unarmed white woman was targeted by police in the latest act of police brutality against the public.
Vigil grows outside SW Minneapolis alleyway where neighbors say Justine Damond was shot and killed by an officer whose cameras weren't on. pic.twitter.com/jZBHg6lntG

— Iris Pérez (@IrisPerezFOX9) July 17, 2017
NEVER call 911 unless your life is in ABSOLUTE danger…otherwise you're inviting trigger-happy KILLERS into your home. Justine Damond

— MacKenzie?? L.?? (@run_mac_run) July 17, 2017
Normally I support the cops, but this is bs! #stopshooting #americancops #justinedamond RIP, beautiful lady. Heart goes out to her family

— Katie Smith (@hellokatiex16) July 17, 2017
Please give us answers about why you killed her.#justinedamond

— SarahLoutoo (@rebelresister) July 17, 2017