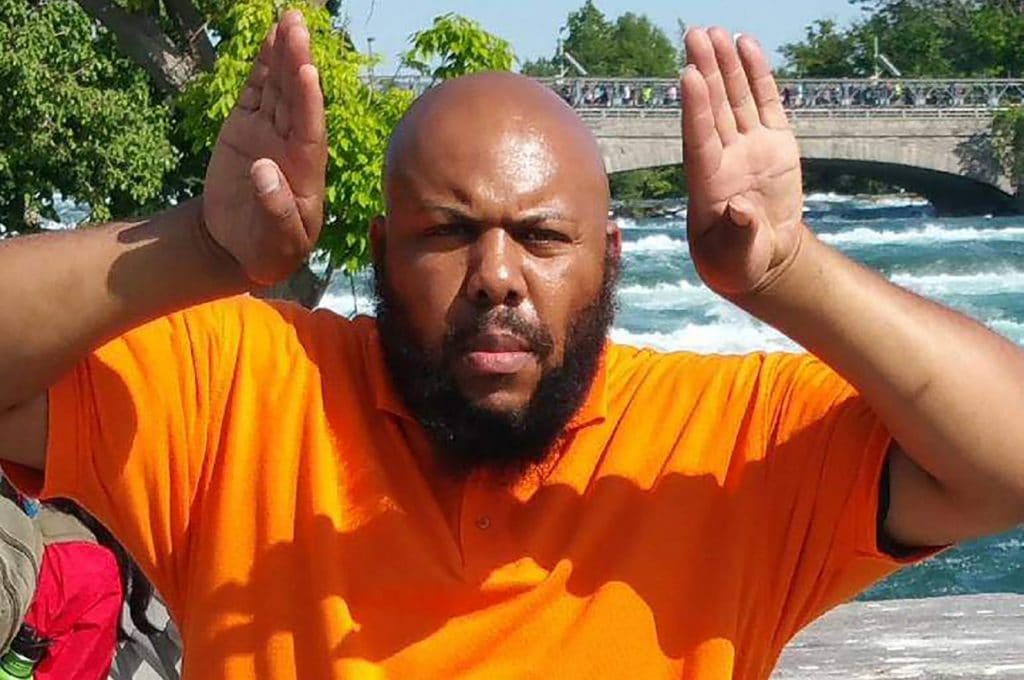 Stevie Steve manhunt underway. Search for Easter Day Slaughterer, Steve Stephens continues as police reveal new clues of potential whereabouts.
Cleveland, Ohio authorities have urged residents in surrounding states to be on alert for a suspect who randomly shot and killed an elderly man then posted a video of the killing on Facebook.
Steve Stephens, 37, also known as Stevie Steve on social media is wanted on a charge of aggravated murder in the death of Robert Godwin Sr.
Cops have warned residents of Pennsylvania, New York, Indiana and Michigan to be on the lookout for Stephens, who they said may have traveled out of state.
A report via CNN told of Stephens phone pinging in Erie, Pennsylvania – 100 miles east from the scene of Godwin's shooting along Cleveland's 635 East 93rd.
This guy Steve Stephens in Cleveland killed 13 people on Facebook live smh. I decided not to post the video because it's graphic pic.twitter.com/Dmapd8rM87

— RaDaLyricist (@radalyricist) April 16, 2017
During a Monday morning press conference, Cleveland Police Chief Calvin Williams said officers had searched dozens of locations the previous night 'to no avail' while conceding the wanted man could be anywhere.
He added that no more victims have been found, despite Stephens's claim on Facebook that he killed up to 15 people. Stevie Steve's Facebook account was shortly taken down after the shooting, but had remained active for up to three hours after the fugitive posted the macabre killing and his ensuing rants/breakdown for all to see.
Williams said that they spoke to Stephens on his cell phone early on in the investigation, but officers failed to convince the man to turn himself in.
He also issued a warning to anyone who may be harboring Stephens. 
'If you think you're helping Steve, you're really not. You're going to get yourself in trouble along with him,' Williams said.  
Williams also said that Stephens didn't have a previous criminal record, while having many traffic violations.
Reiterated Williams of the mental case worker at Ohio's Beech Brook, 'Obviously, he's got deep, deep issues'.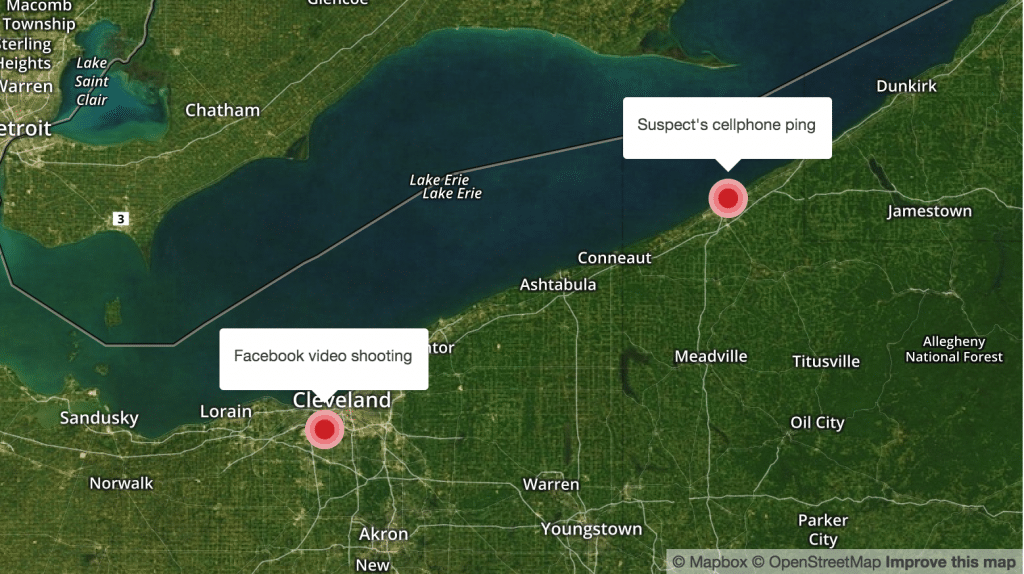 Steve Anthony, special agent in charge of Cleveland's FBI office, said Stephens could be almost anywhere now.
'He could be in a lot of place. He could be nearby, he could be far away and anywhere in between,' Anthony said.  
Authorities released an update as Stephen's ex-girlfriend, Joy Lane, who apologized for the shooting. 
In Facebook Live video, Stephens said he was motivated to kill after breaking up with his girlfriend, identified as Lane, earlier in the day. 
He wrote that he 'messed up' in postings on social media and said he would only stop killing if his girlfriend or his mother called him.   
Lane is said to be an Air Force veteran, and he said the two dated for three years, and he wishes he'd never met her. Lane is now in protective custody.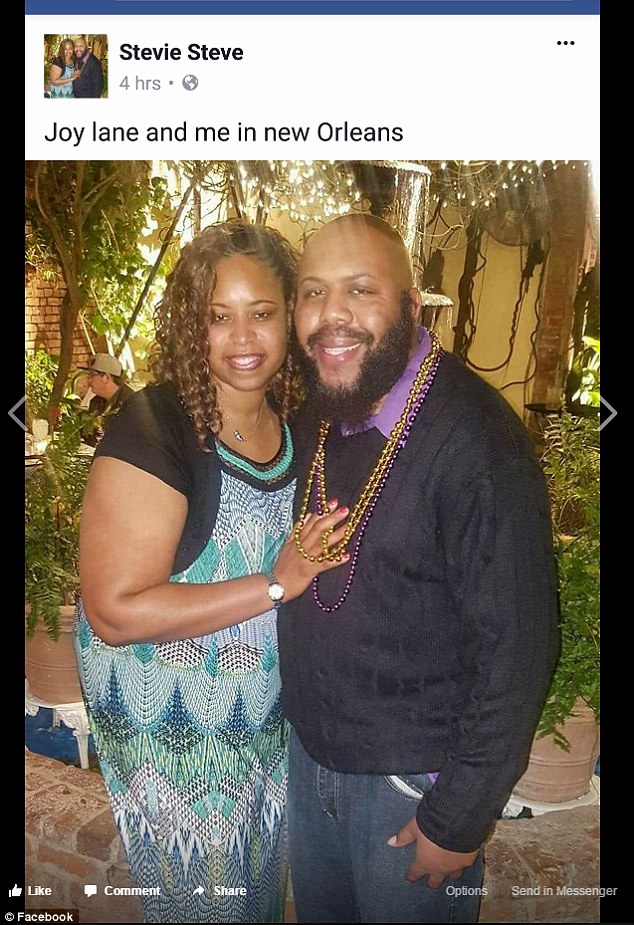 In a text message to CBS, she said: 'We had been in a relationship for several years. I am sorry that all of this has happened.  
'My heart and prayers goes out to the family members of the victim(s). 
'Steve really is a nice guy. He is generous with everyone he knows. He was kind and loving to me and my children. 
'This is a very difficult time for me and my family Please respect our privacy at this time.'
Responding to the her son's killing spree, Stephen's mother Maggie Green said Stephens had called by her house on Saturday afternoon and told her, 'If you see me again, it'll be a miracle'. 
'He said this is the last time I was going to see him,' she told CNN.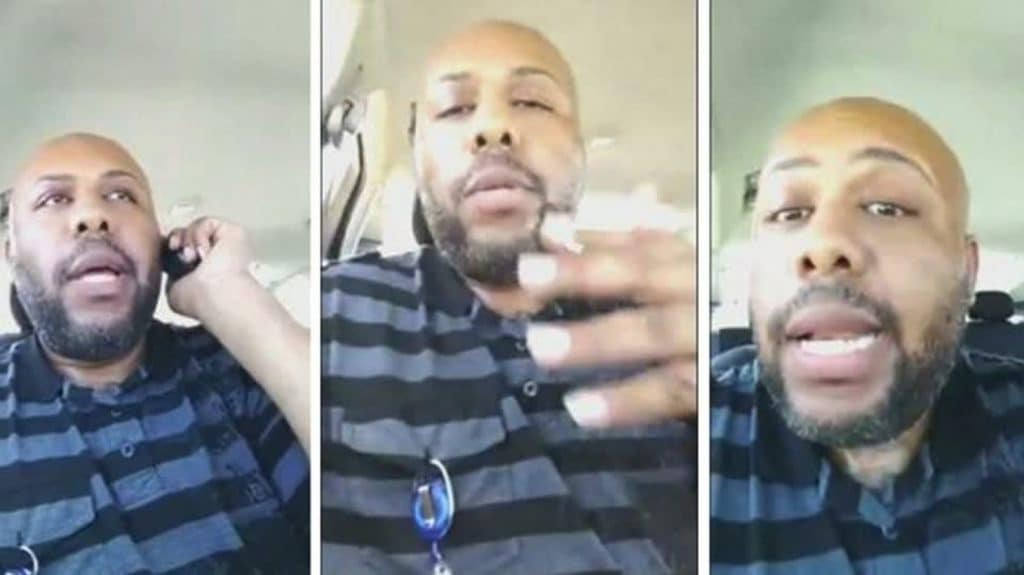 Facebook said the suspect did go live on the social media website at one point during the day, but not during the killing. The shooting video was posted around 2pm ET. Police earlier had said that Stephens had broadcast it on Facebook Live.
During his Facebook posts, Stephens said that the casinos and his lack of self-control caused him to 'lose everything', and according to court records, he filed for bankruptcy. 
Other videos on his social media profile show him at a gun range. 
Stephens also mentioned his fraternity, Omega Psi Phi, in one of his Facebook posts. The fraternity issued a statement Sunday night.
'On behalf of the Supreme Council and the members of Omega Psi Phi Fraternity, Incorporated, we lift our sincere and heartfelt prayers and condolences of comfort to the families impacted by the recent shooting in Cleveland, Ohio,' it said.
Police said Stephens is driving around in a White Ford Fusion with temporary tags and is considered armed and dangerous.
The FBI said it was assisting in the investigation.
Stephens is six-feet tall and around 240 pounds. He is bald with a full beard and was last known to be wearing a dark blue and gray or black-striped polo shirt.  
Prior to going on Sunday's 'Easter Day Slaughter' as he had described it, he'd worked as a case manager at Beech Brook, a behavioral health agency headquartered in Pepper Pike serving children through mental health services, foster care and adoption, at-risk youth programs and other services.
Steve Stephens' phone was tracked a few min ago at a house in Twinsburg, OH!!! EVERYONE RT AND SPREAD THE WORD!!!!!!

— Roclie Nell? (@RoclieNell) April 17, 2017
STEVE STEPHENS IS SAID TO BE IN ERIE PA. PLATE NUMBER E363630. PLEASE RETWEET to help stop him now and save a life! BE CAREFUL!!! pic.twitter.com/rOQqGy0Nwd

— Will Koz (@Will_Koz) April 17, 2017
The ease of access to guns vs the relative ease of access to treat mental illness is a far bigger problem than Facebook Live. #SteveStephens

— Exavier Pope (@exavierpope) April 17, 2017
Whose fault the Cleveland murder ISN'T:

-video games
-World Star Hip Hop
-BLM
-rap music
-Islam
-media

Whose fault it IS:

-Steve Stephens

— J-TWISTA⚡ (@TwistAnonReaper) April 17, 2017