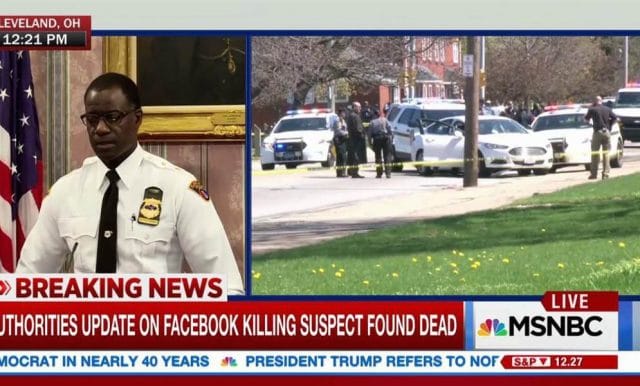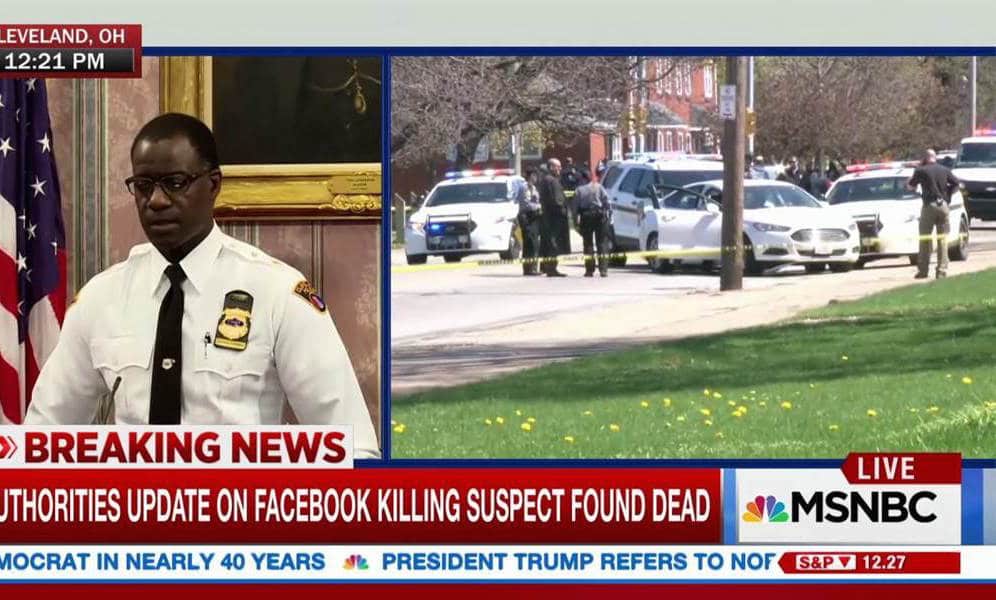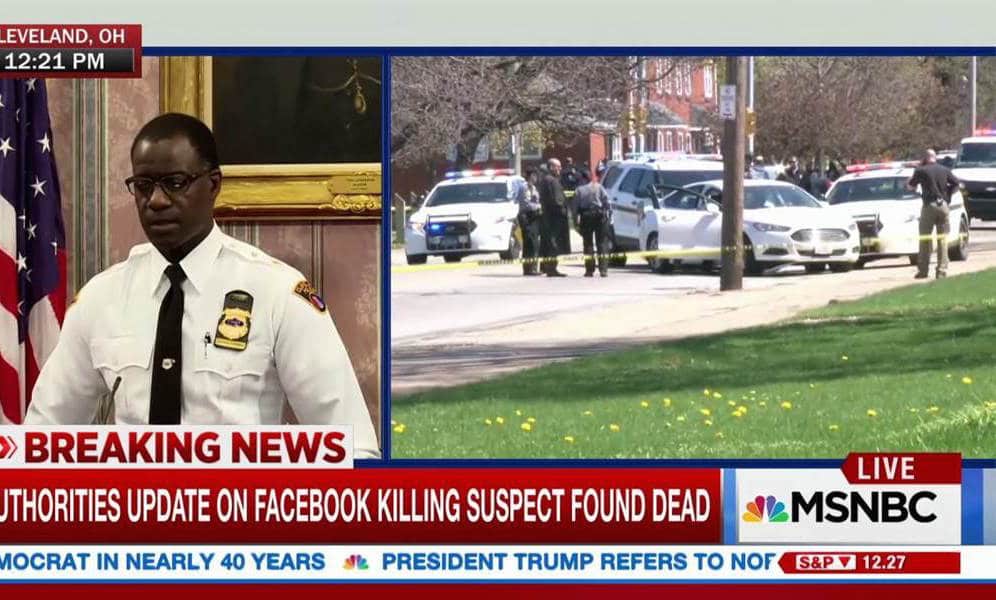 Steve Stephens suicide death: Cleveland Facebook live killer kills himself after police chase after a McDonald's worker recognized the wanted man.
'I can't wait! I need by McNuggets!' These were the final words of wanted Facebook killer fugitive, Steve Stephens before committing suicide after a McDonald's worker tipped police off.
The end came as Stevie Steve as he was known on Facebook pulled into an Eerie, Pennsylvania, McDonald's drive thru ordering chicken nuggets and fries. 
The man's wanted white Ford Fusion seen a billion times by now led to a worker calling cops.
Recognizing the wanted man who on Sunday brazenly shot dead a random man in Cleveland, Ohio while filming it live on Facebook, the unnamed attendant tipped off cops
'I am pretty sure he figured out that we were on to him,' Harborcreek franchise owner and operator Thomas DuCharme Jr. told GoErie.
It was whilst waiting for his order of 20 chicken Mcnuggets and a basket of fries that Stephens became edgy.
Reiterated the franchise owner, 'He didn't want to wait for his fries'.
Steve Stephens shot himself this is crazyyyy . Right next to my house too pic.twitter.com/Ql35NRjwVj

— James (@jt437_) April 18, 2017
Steve Stephens was spotted this morning by PSP members in Erie County. After a brief pursuit, Stephens shot and killed himself.

— PA State Police (@PAStatePolice) April 18, 2017
According to Pennsylvania police, Stephens had pulled up at the fast food vendor just on 11am, Tuesday after having eluded authorities since Sunday's shooting, despite claims of the man having been sighted in Philadelphia and other places in a 5 state area bordering Ohio, including New York, Indiana, Michigan and Pennsylvania.
In the end, Stephens would be found, in nearby Eerie, barely 100 miles east of Cleveland, where he'd shot dead Robert Godwin on Easter Sunday.
With the killer's fries having taken too long and an attendant's attempts to stall the wanted man until responding police arrived, Stevie Steve must have known the jig was up as he hustled out of the drive thru.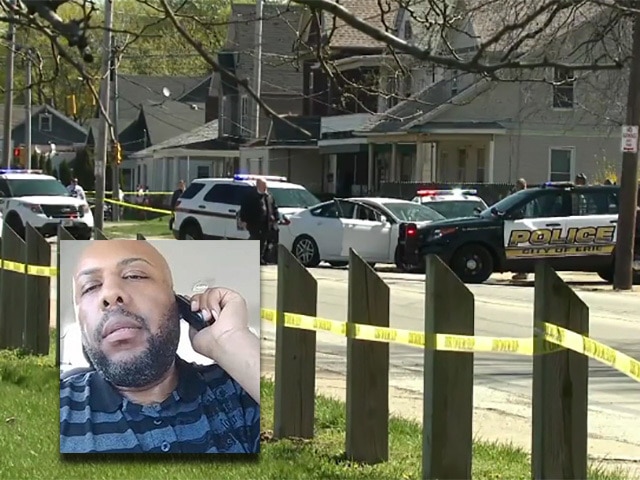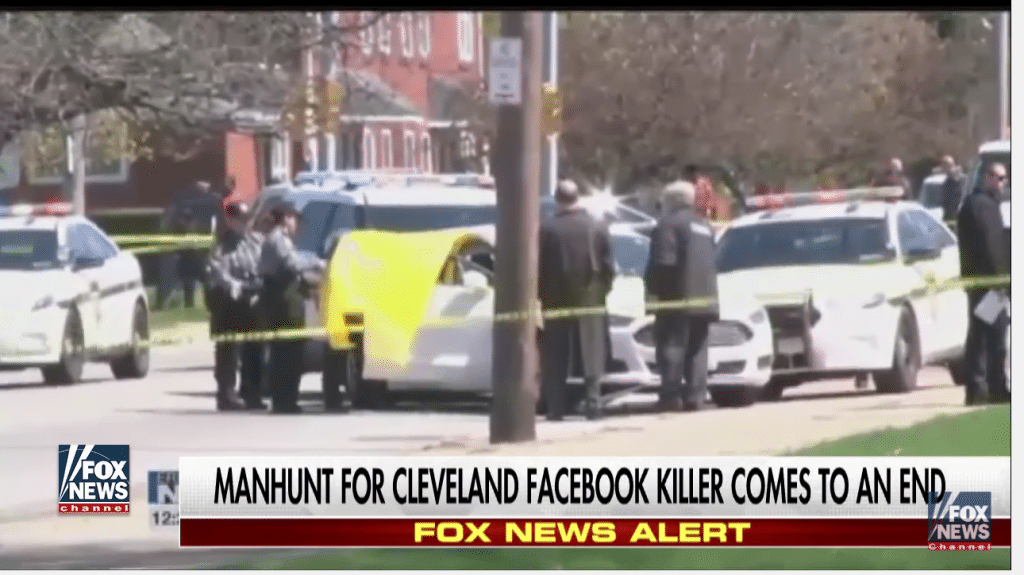 Gambler Steve Stephens: Evicted twice and declared $35K bankruptcy
Watch: Steve 'Stevie Steve' Stephens kills victim on Facebook Live, claims shot 12 more.
Where is Stevie Steve hiding? 5 state manhunt launched
Joy Lane Steve Stephens' girlfriend: 'He's kind and loving'
Mass hysteria: Steve Stephens manhunt leads to Philadelphia lockdown
As Stephens sought to get back on the road, police momentarily pulled in, giving chase to the wanted man who after a brief pursuit pulled over.
As officers made to approach the wanted man, Stephens took out his gun and put it against his head and pulled his trigger and made himself dead.
While Steve Stephens suicide death may have preempted police to find out why the Cleveland mental health worker chose his diabolical path over the weekend (a long time coming one suspects…) conjecture and theory will continue to awash as a broken man who'd fallen prey to gambling addiction, eviction and recent bankruptcy could no longer bring himself to believe in the American dream or his very own sanity….
Harborcreek McDonalds owner Thomas DuCharme Jr. on what happened when Steve Stephens came through drive-thru today. https://t.co/dno3WAhFzg

— Madeleine G. O'Neill (@ETNoneill) April 18, 2017
Last Meal: Steve Stephens orders 20-piece McNuggets, fries before killing himselfhttps://t.co/SvNKTD7oi4 pic.twitter.com/h7Hbhc4niE

— Cleveland 19 News (@cleveland19news) April 18, 2017