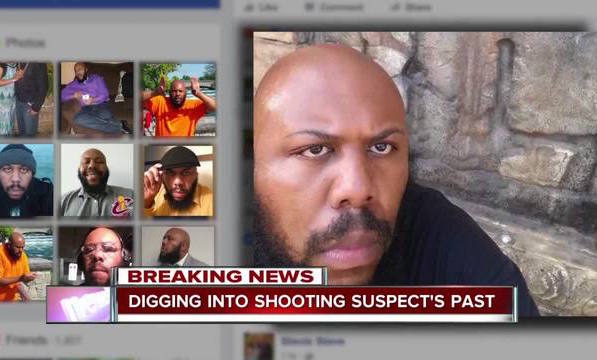 Steve Stephens eviction and bankruptcy: Did financial ruin abetted by a gambling addiction lead to one Cleveland, Ohio man throwing it all away? 
Court records show that Cleveland, Ohio shooter, Steve Stephens had fought to stave off a recent eviction along with filing for bankruptcy after admitting gambling had caused him to 'lose everything'.
The disclosure came prior to Stephens randomly shooting dead, elderly man, Robert Godwin Sr on Facebook Live. 
As the man drove along his existential void in a white Ford, Stephens said his 'lack of control' of gambling had left him 'out of options'.
At one point, Stephens said he gambled his money away at the Jack Cleveland Casino, where a security source said he was a regular.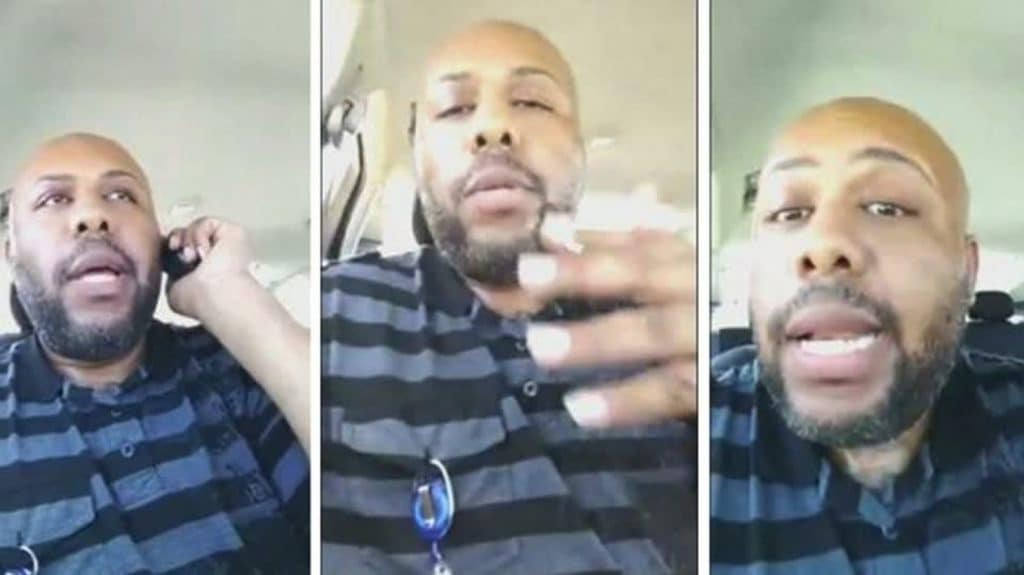 How dire Stephens' financial situation had become were revealed in court records cited via the cleveland. 
Come January, court records showed the 37 year old mental health worker being evicted from an apartment in Euclid over his failure to pay rent.
Just five months before that, Stephens had faced eviction from another apartment in Warrensville Heights. While the property management company dropped its eviction claim, the outlet sued Stephens for nearly $1,800 in back rent, and had successfully begun garnishing his wages late last month.
Reported the cleveland: 'The two eviction cases occurred less than two years after Stephens emerged from personal bankruptcy, federal court records show. When he filed for bankruptcy in January 2015, Stephens declared more than $35,000 in debts. His largest debt was $21,000 owed on a loan for a 2007 Dodge Charger, but he also owed more than $5,300 on his student loans and another $2,600 to a debt collector over unpaid credit card debt. He owed another $2,600 to a variety of cash advance and payday lenders.'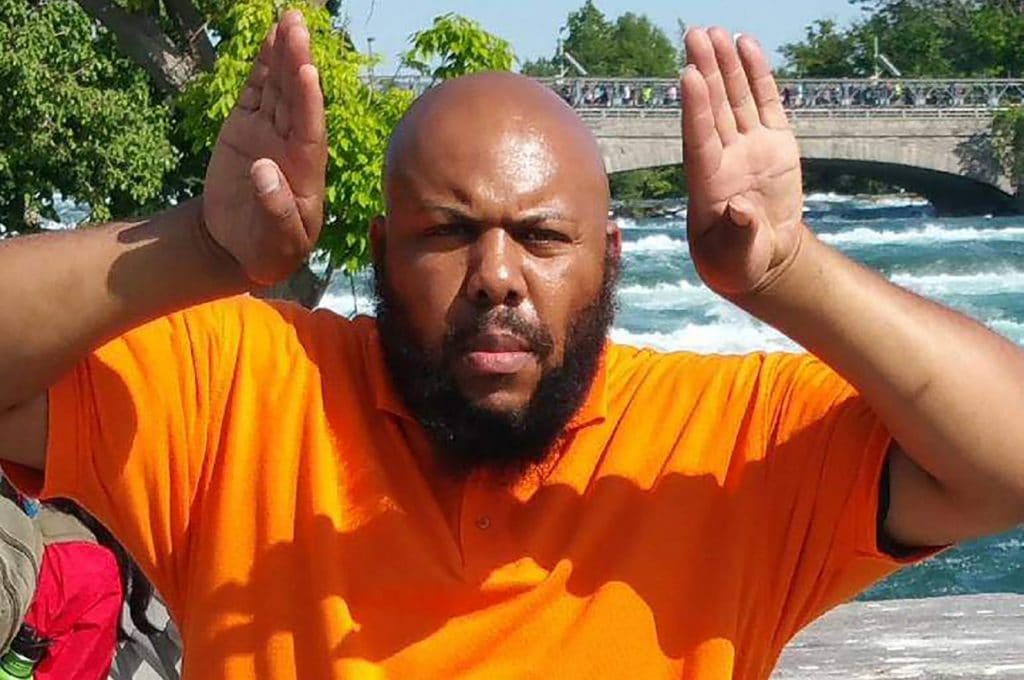 Watch: Steve 'Stevie Steve' Stephens kills victim on Facebook Live, claims shot 12 more.
Where is Stevie Steve hiding? 5 state manhunt launched
Joy Lane Steve Stephens' girlfriend: 'He's kind and loving'
Mass hysteria: Steve Stephens manhunt leads to Philadelphia lockdown
Steve Stephens suicide death: I need my McDonald's McNuggets now!
And while he might have had a job, collection agencies had made his life miserable.
Continues the cleveland: 'At the time he declared bankruptcy, Stephens said he had worked for Beech Brook, a Pepper Pike social-services agency, for six years. He said his annual salary was about $28,800, but his wages were being garnished over the unpaid credit card debt, which he was sued over in Euclid Municipal Court in 2012.'
Besides his car, worth about $10,000, Stephens said in a court filing he owned about $1,500 in household possessions, including his clothes. He said he had only $350 in his bank account. 
Stephens was discharged from bankruptcy in August 2015, federal court records show. The case was closed the following May.
It appears troubles at home with his girlfriend, Joy Lane may have led to the man seeking escapism in the form of gambling, with Stephens conceding at one point:
'You know, being with [his ex-girlfriend] drove me crazy, started making me gamble. I lost everything. I lost everything I have. I don't have [expletive]. I'm out of options.'
It was shortly after that Stephens had pulled over to a random target where he had told the unsuspecting Godwin that he was about to die as a consequence of his travails with Lane.
Told Stephens before pulling his trigger, 'Joy Lane, Joy Lane, she is the reason that this is about to happen to you'.
Yet to be understood is how or why the mental health worker chose to go on a killing spree (the man claimed having killed up to 15 individuals on Sunday- a claim police said that was unsubstantiated) and whether he had felt compelled to take others down with him after coming to the belief that he had lost it all….