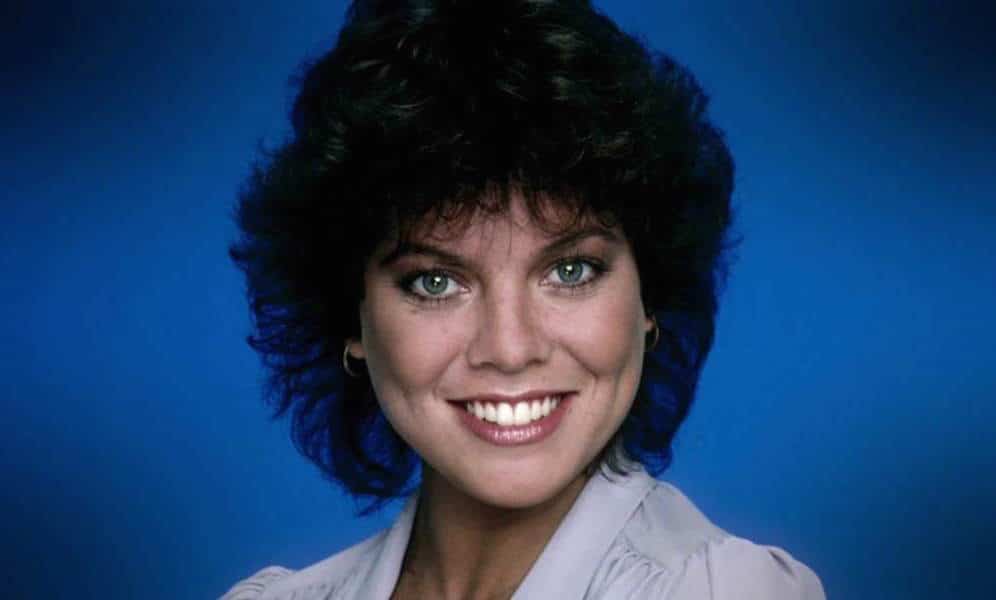 Erin Moran stage 4 cancer death: A coroner's statement dispels notions of a heroin or a drug overdose death as toxicology results are pending. 
In a twist in the revelations of Misery Happy Days actress Erin Moran weekend death, Indiana officials on Monday ruled that the moribund actress likely dying of complications from stage 4 cancer.
The statement comes after speculation that Moran, 56, who'd struggled with heroin and drug addiction had fatally overdosed on heroin after she was found 'unresponsive' Saturday 911 afternoon call.
Told a statement released via the Harrison County Sheriff's Office:
'On Saturday the 22nd day of April, 2017, Erin Marie Moran-Fleischmann passed away at her residence located in New Salisbury, Indiana,'
'A joint investigation into Mrs Moran's death was conducted by the Harrison County Sheriff's Department and the Harrison County Coroner's Office.
'A subsequent autopsy revealed that Mrs Moran likely succumbed to complications of stage 4 cancer.
'Standard toxicology tests were performed and the results are pending however no illegal narcotics were found at the residence.' 
Homeless Erin Moran of Happy Days attempts to sneak back into her mother in law's trailer park home.
Has drug addiction caused Erin Moran of Happy Days to become homeless?
Erin Moran of Happy Days is now destitute and homeless.
The sheriff's statement was released after a worker at the trailer park Moran was living detailed how the former child star had tried to turn her life around reports the dailymail.
Berkshire Pointe trailer park maintenance man David Holt, 61, said he had known Erin since she and her husband Steve Fleischmann moved in with his ailing mother, Donna Woods, in 2011.
He said that in recent years Erin seemed to be 'trying to sort out her problems.' She had spoken, he said, of a forthcoming 'Where are they now?' style 'Hollywood project.'
That said, Holt conceded seeing signs of Moran struggling with alcohol on a couple of occasions while saying, 'I don't want to speak ill of the dead.'
Adding: 'She had problems. Everybody's got problems and she was working through the problems to try and better herself.
'You have to understand she was such a nice lady she'd walk up and down the street and she was always waving. She was a good lady.
'I believe she was [trying to address her problems].
'I know that they left and lived in a motel for a while but they came back a while back.'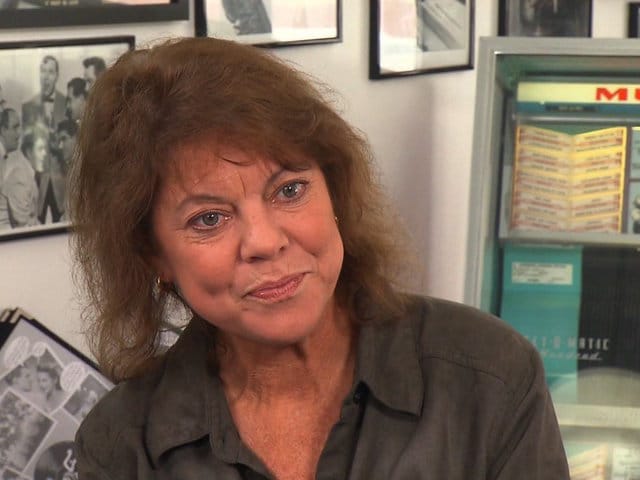 The final days of Moran's life were plagued with instability as the star shuffled around various locations in Harrison County while her fellow former child actors tried in vain to get her the help she needed.
Told former child star, Paul Petersen, of the child-actor advocacy group A Minor Consideration:
"I am proud of our efforts over the years to help Erin Moran whose troubles were many and complex. Don't doubt for a moment that we tried…sincerely tried through time and treasure…to give comfort to one of our own.'
Moran's death comes as the former child actress fell on bad times after the end of Happy Days ten year run, which ran from 1974 to 1984.
At the height of her fame, the actress who was cast as Joanie Cunningham, played sister to older brother Richie, played by Ron Howard and was widely lauded and lionized by fans. That said work for Moran soon dried up after her stint despite a few short lived attempts at follow up shows, including the aborted, 'Joanie Loves Chachi'.
Moran was believed to have fallen on hard times in recent years as she struggled to secure other acting gigs.