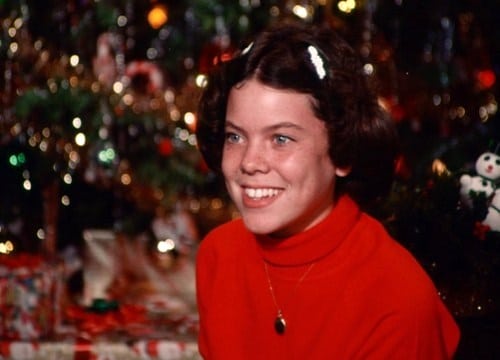 Homeless Erin Moran of Happy Days attempts to sneak back into her mother in law's trailer park home.
Erin Moran of Happy Days is now destitute and homeless.
With the news that Erin Moran is fast running out of cash in lieu of a class settlement against CBS with former 'Happy Days,' cast mates and the news that the former child star is now homeless questions have begun to rise as to how the actress managed to find herself in some a disparaging state of affairs. Or for that matter not simply sought the solace of an addiction recovery program.
When RadarOnline.com via the nationalenquirer broke the news regarding Erin Moran and her husband Steve Fleischmann being homeless it was reported it was a result of the couple foreclosing on their house in California and then subsequently being forced to leave Steve Fleischmann's mother's mobile home for excessive behavior, which of course strikes one as very odd as the couple barely have legs to stand on and here they are getting bang on drunk and who knows what else?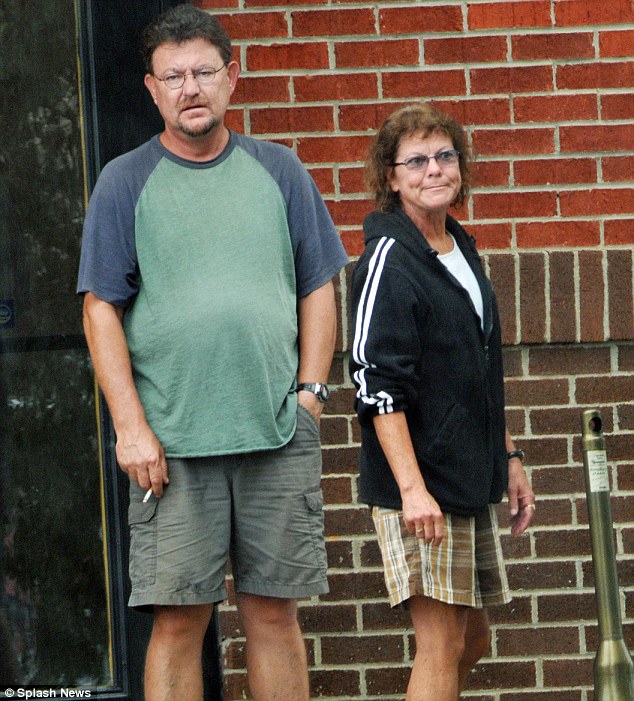 Then corroborating the notion that drug abuse along with alcohol abuse have been a contributing factor in the former actresses demise are images which show her looking incredibly haggard, tired, worse for wear and well worse past her 51 years. To be blunt Erin Moran has the perfect profile of a derelict hard drug addict/alcohol jabbering aimlessly on the street without a sense of where they really are in real time. Probably by design one would imagine.
Then there are  reports that not only had Erin Moran's mother in law kicked them out for excessive party behavior but so had other motels that the couple had been floating in and out of.
Apparently the couple since Steve Fleischmann's mother ouster have been going from one motel to the other, repeatedly being asked to leave.
Then of course there other media outlets who also believe Moran who has a history of prior drug abuse is now back on the wagon and this may in part led to the couple experiencing financial havoc in not being able to keep up with their mortgage payments as they were spending money on contraband.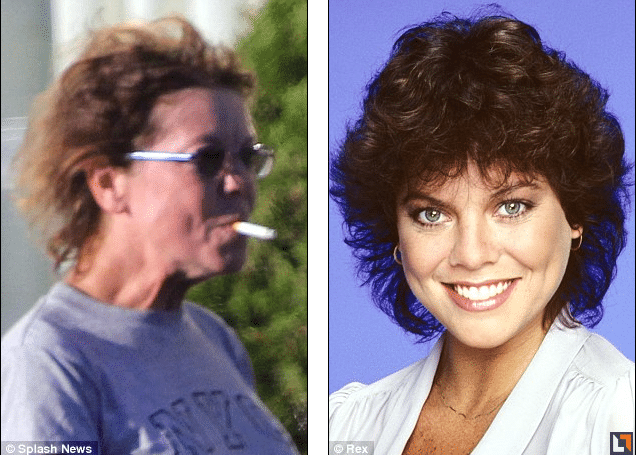 Then there are these ideas being floated around: Another possibility for Erin Moran's homelessness could be bipolar disorder. Clips from Celebrity Fit Club show Erin Moran bouncing from extreme giddiness to acting like a angry, crazy person. Those with bipolar also end up going through cash very quickly and often use drugs and alcohol to self-medicate.
Moran doesn't have a very stable work history; after the end of "Happy Days" she didn't enjoy the same success that co-star Ron Howard did. Every project she attempted to work on fizzled until her appearance on Celebrity Fit Club. Whatever the reason for Erin Moran's homelessness, it should not have stopped her from getting employment, even if she had to work outside television.
At present Erin Moran has not responded to any of the media outlets questioning her recent run with misfortune or is it self infliction?
So much for childhood heroes who end up growing up to become disillusioned wasted vestiges of their former selves or is it their rising star that they could never live up to in real life…? So much for 'Happy Days'….
(see video below)