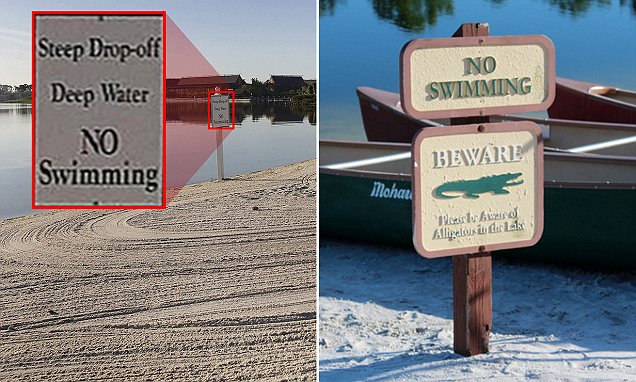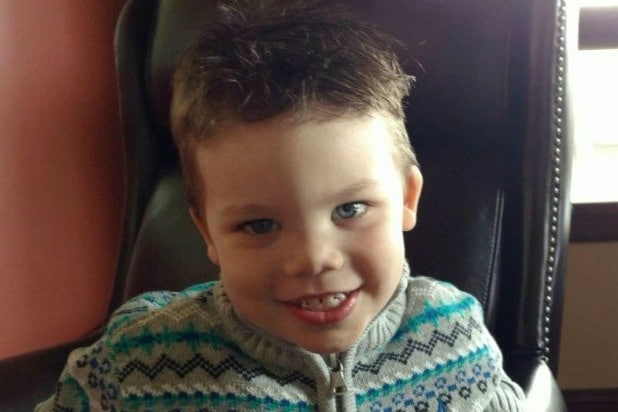 Disney World Lane Graves death: Will the death of a two year old Nebraska boy lead to a holiday theme venture outlet facing any legal quandaries?
While pundits are beginning to point fingers at Walt Disney World, Orlando for failing to have signs explicitly stating that alligators inhabit the Seven Seas Lagoon where 2 year old Nebraska boy, Lane Graves came to die after being dragged off  by an alligator, Tuesday evening, questions are rising as to whether the holiday theme venue will ultimately bear any legal culpability?
Signs abound stated, 'Do not play or swim the lake,' but nowhere did they caution that a predator may exist, raising the ethical and legal question, was Walt Disney World required to have made such warnings?
The omission, whether by design, or oversight may ultimately have led to the death of Lane Graves, who at the time of his disappearance was playing in water less than a foot deep, ten feet from the shore before his sudden screaming alerted his parents to lethal immediate danger.
Jennifer Venditti shares photos of 3yr old son where Lane Graves was taken 30 minutes later
Lane Graves dead: Will parents sue Walt Disney World?
Who's to blame? Lane Graves 2 year old alligator victim's body recovered 'intact'
Who's to blame? Two year old boy dragged by alligator at Walt Disney World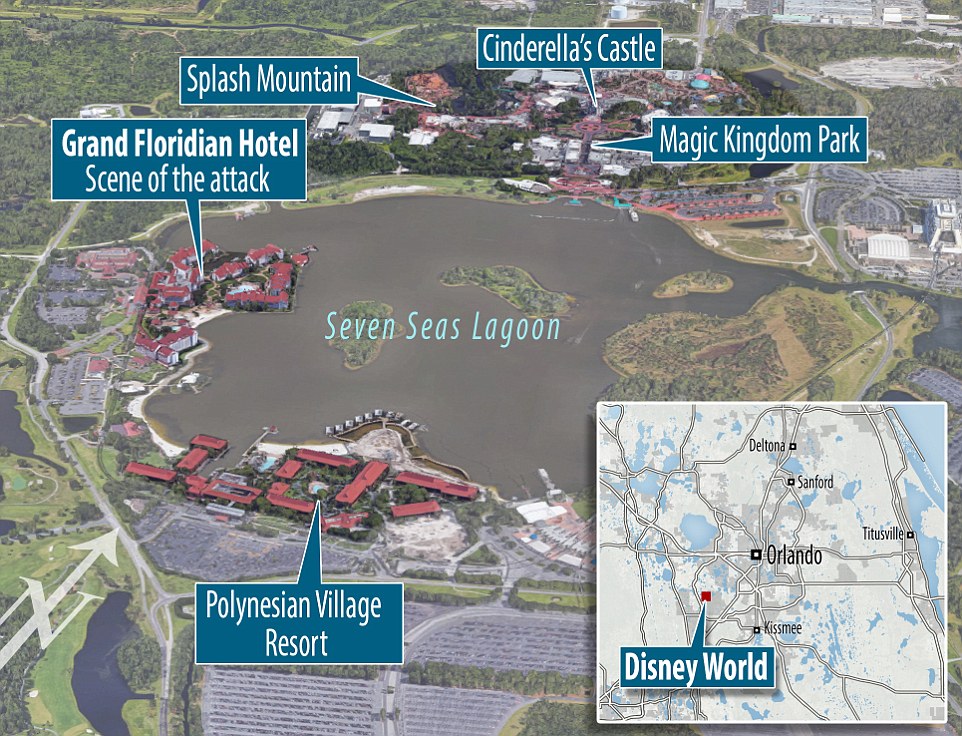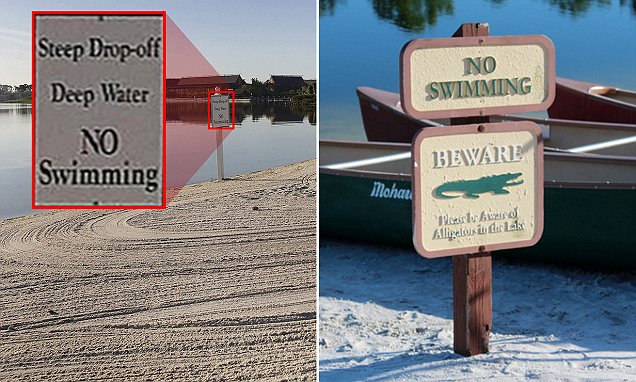 The lake, frequented by guests of Disney World's upscale Grand Floridian Resort & Spa in Orlando, is connected to canals that feed into large bodies of water, officials said.
In Florida, most locals know alligators can pop up anywhere. And Disney World officials were aware of the reptiles stalking around the resort, according to employees and officials. Which begs the question why did the outlet choose not to take further precaution and warn holidayers and visitors of the perils that lay amongst them?
A report via the orlandosentinel quotes Grand Floridian custodian Mike Hamilton who told alligators were so common in the lake that he'd warned supervisors they should fence off the area. But again, why did Disney World ultimately elect not to go the extra distance of warning visitors and wasn't it obliged to do so? And what municipality laws existed in order to affect such demands, or did no laws exist and if so why not?
Like like many tourists, the Graves family wouldn't necessarily have been aware of the hidden threat — and it was the duty of Disney World to warn them, argues attorney, Brett Tessler.
Told the lawyer via the nydailynews: 'Who would expect to be attacked by an alligator on a resort property? In legal terms, Lane's visit there was for the resort's benefit, he and his family are paying visitors, so he was owed the highest duty of care,'
'I think Disney would be on the hook,'
Adding: 'If Disney knew or should have known, they have to warn people.'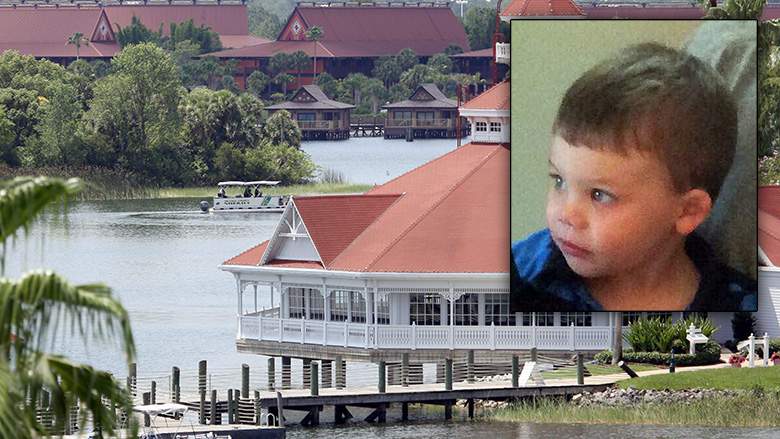 Interesting to see where these folks are walking in this Disney #GrandFloridian promo picture #LaneGraves pic.twitter.com/GREiQIugSk

— Jamison Uhler (@JamisonWFTS) June 16, 2016
Responding to Lane Graves death, Disney World officials said Wednesday there had never been a fatal alligator attack in its 45 years of operation, nevertheless the resort knew the reptiles were roaming around. Or at least they ought to have known.
When an 8-year-old boy was bitten by an alligator in 1986, Disney officials said they had a program in place for moving them away from guest areas.
According to the Florida Fish and Wildlife Commission, the agency worked with the resort to relocate alligators over 4 feet long.
Even so, it may not be easy for Lane's parents, Matt and Melissa Graves, to prove fault, said legal expert Ron Goldfarb.
Told Goldfarb via the nydailynews: 'It all comes down to the application of Florida law, and those statutes tend to favor the tourism industry more than tourists, and no one is bigger in Florida tourism than Disney.'
As a general rule, Disney does not settle cases, because Florida laws so heavily favor the industry, he noted.
'But if there were a settlement, we'd probably never hear about it,' he said.
A report via the washingtontimes has since told that the Nebraska parents of Lane Grave, are unlikely to face criminal charges, as Orange County Sheriff Jerry Demings told there was no indication Will and Melissa Graves of suburban Omaha, Nebraska, committed any crime that contributed to the reptile grabbing their son, Lane Graves.
'There's nothing in this case to indicate that there was anything extraordinary' in terms of neglect by the parents, Demings said during Wednesday afternoon's press conference.
The incident has since led to Disney World reconsidering whether to run signs warning visitors of the dangers of alligators (and perhaps risk losing business, which is why it may have chosen not to run them in the beginning?).
In the interim, public shock and sympathy may for Disney World's hand, who would be reticent to risk being seen in an uncaring light and in the end may choose to settle over the negligent death of Lane Graves. Or will it?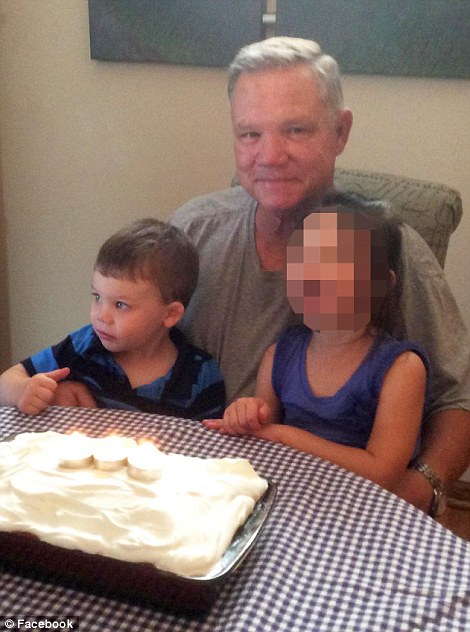 #LaneGraves #Disney
2012 bystanders warned of seeing Gators at your Resort!!
DIS WHY DIDN'T YOU POST SIGNS WARNING OF GATORS?negligence

— Shalom-Siri (@GoldnerTrade) June 16, 2016
@HolzMAS yes it is tragic. A parent's worst horror is to lose a child.

— F.R. Newbrough (@FR_Newbrough) June 16, 2016