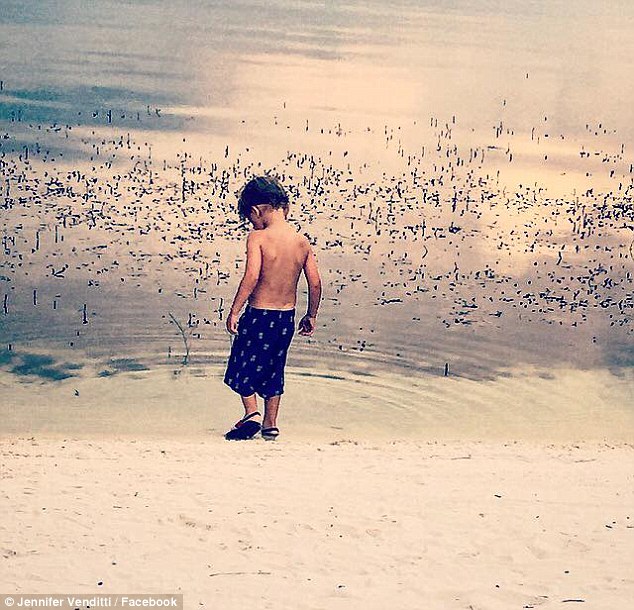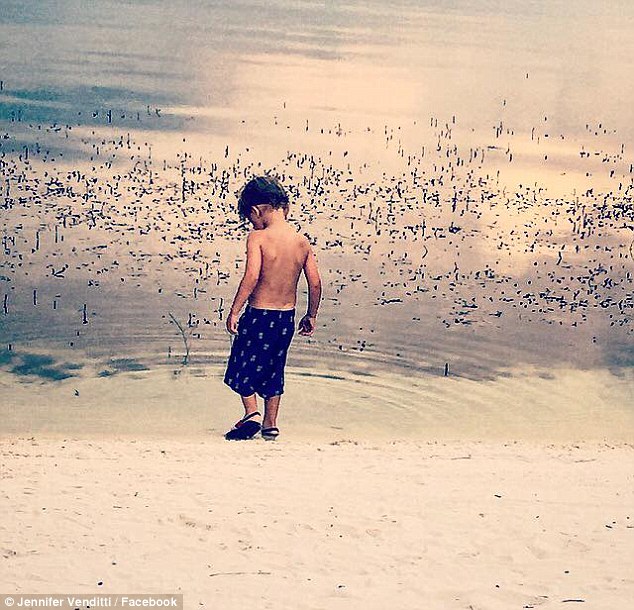 Jennifer Venditti comes to the defense of Lane Graves parents after posting images of her own toddler son playing in the exact area of an alligator snatch.
Jennifer Venditti a 41 year old mother of toddler son Channing, aged 3 has shared images on Facebook which she took just an hour earlier at the very same spot where thirty minutes later 2 year old Nebraska boy, Lane Graves would be dragged away by an alligator.
Posted Jennifer Venditti from Spencer, Massachusetts: 'I took these pics at the exact spot this happened betw 8 & 830, the incident happened at 9.'
'I can't imagine anyone could sleep knowing that the helicopter was searching for a missing child taken by an alligator. I can't help but wonder if we played with him, did I talk to his Mom??'
In her post, Venditti said that there were 'no swimming' signs posted, but nothing that warned guests of the presence of alligators.
Went on to write the mother: 'I've already seen posts criticizing the parents. I can assure you alligators were not on my mind at all when Channing was in the water. It's a tiny beach, surrounded by pools, water slides, a restaurant and a fire pit. I can't conceive that an alligator would be in such a busy, small space.'
Venditti ended her post with the hashtag #judgelesspraymore
Does Disney World bear culpability for Lane Graves death?
Lane Graves dead: Will parents sue Walt Disney World?
Who's to blame? Lane Graves 2 year old alligator victim's body recovered 'intact'