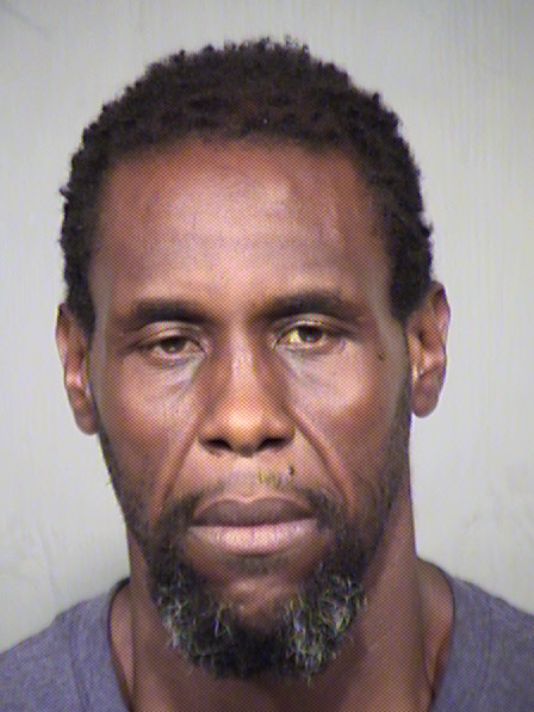 What led to Patrick Zane Thompson a family man mentally snapping and choosing to break the family dog's neck and sacrificing it? 
Patrick Zane Thompson a 42 year old Goodyear, Arizona family man has been arrested on suspicion of animal cruelty after being accused of breaking his children's dog's neck and placing the pooch in a smoker, according to court documents.
Court documents cited by azcentral described the father, a former Arizona State University football player being booked on suspicion of two felony and four misdemeanor counts related to the death of the family's white poodle.
A police report told of cops being called to a house in the 16000 block of West Mohave Street in Goodyear where police found Thompson lying on the sidewalk with a self-inflicted gash in his arm.
Patrick Zane Thompson earlier had burned a shirt that belonged to his 17-year-old daughter in the industrial-size smoker in a trailer in his side yard, saying he didn't like the shirt because he believed it had to do with the devil.
From there, family members described the man acting erratically, saying in front of his wife and four minor children that he had to make a sacrifice of a male, either himself, his 6-year-old son or the family dog.
Grabbing the family dog, with the man's wife and children pleading to stop, Thompson snapped the dog's neck. In turn the man's family fled calling police.
Arriving police found the horrendous scene of the dog dead in the smoker.
Questioned Patrick Zane Thompson told cops he'd smoked marijuana earlier in the day and began to have an 'episode.'
You werk it gal ….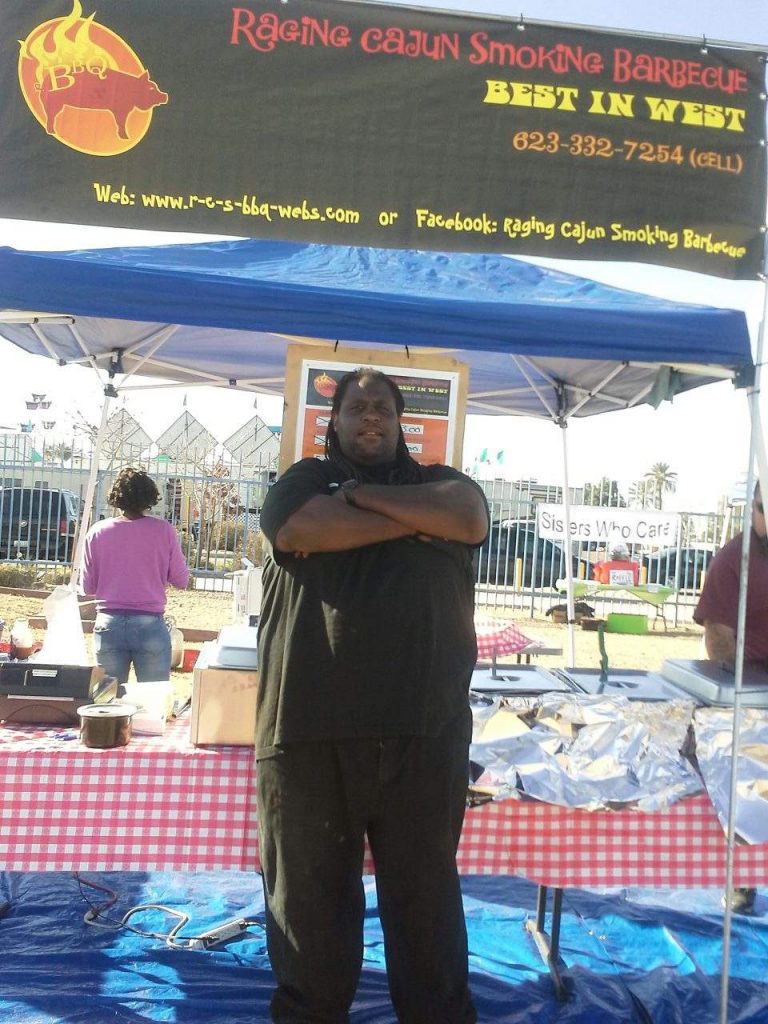 After he burned the shirt, he said he began to have a vision that something bad was going to happen to his family and that 'the Lord' was going to kill him for what he had done. From his readings of the Bible, he said, he knew he had to make a male sacrifice. He selected the dog instead of himself or his son, he told officers.
In the days after the incident, Thompson's teen daughter posted a statement on the family business facebook page, Raging Cajun Smoking Barbecue (since removed) in which she told:
Let me justify my dad had a mental breakdown from the stress of the business and other problems as a way of relieving stress he turned to drugs it wasn't the most responsible decision but this could of happen to anyone of us. Just pray for us but um raging Cajun will be closed for a lil bit just until this tension settle down And until my dad feeling better and on his feet. Just pray please and thank you.
The man's facebook page describes himself as having started the Raging Cajun Smoking Barbecue business in 2010, while his LinkedIn profile describes Pat Thompson having graduated from Arizona State University in 1996 with a degree in social work.
A report via heavy describes the father who is originally from Louisiana, working as a social worker for the Arizona in 2000. Interestingly he was a case manager for the Department of Economic Security until 2015.
In lieu of the father's transgressions, the state has since requested that Thompson be held on $100,000 or more in bond for the safety of the children in the home after being booked into Maricopa County jail on a $20,000 bond.
Thompson's next court appearance was set for May 23.