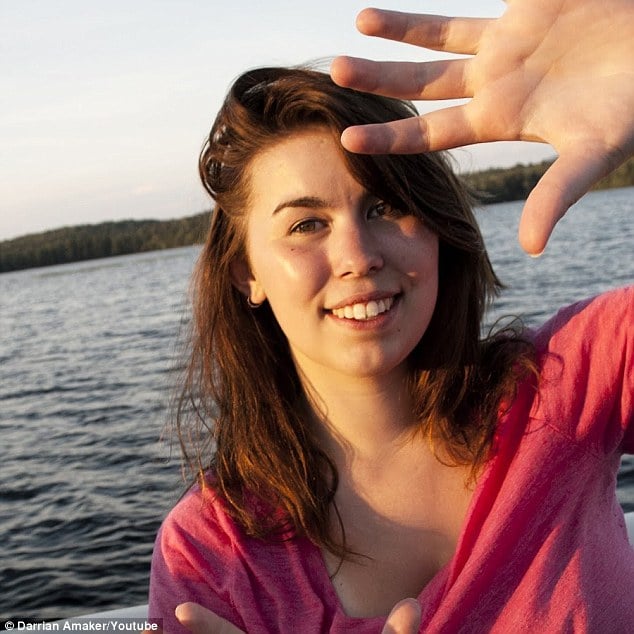 A posting by domestic abuse survivor, Darrian Amaker on Facebook has gone viral after the woman dared to fight back against her abuser.
The posting comes after the writer and singer endured a ten hour vicious beating at the hands of her former boyfriend in November 2015.
The beating left the woman almost lifeless and hospital bound where she has valiantly fought to reclaim her sense of self worth.
The posting also comes with a video (see below) of a song Darrian Amaker recorded about her experience just days after her vicious beating.
Wrote the woman on January 16 in part, in a post that was shared on the facebook wall of National Coalition Against Domestic Violence:
'A few days after thanksgiving this past year, my Love went straight psychotic and beat me brutally for ten hours. He had planned it out; I was supposed to die. I survived or escaped, whatever you want to call it, and spent four days in the hospital, eyes swollen shut, wondering why, wondering why.'
'I am physically safe now; my Love-no-longer has been formally charged by a grand jury with six felonies and faces many years as a prisoner.'
Adding as to what inspired her to sing in her darkest hours: 'I don't generally record videos of myself but it was the only thing I wanted to do in the hospital. I insisted – it felt important and a small triumph to make something, salvage anything from my shipwrecked heart.
Domestic violence is not a faraway issue. It affects people you know, cheerful people, people who sing, people who love. We the humans must be better, kinder, stronger. We the loving must not tolerate abuse. We the living must facilitate life.'
Reflected Joy Munger, principal of 'EndAbuse4Good,' a domestic abuse non profit NYC based organization that seeks to embolden victims and bring an end to a vicious cycle that often sees victims deserving their fate:
"What you have to realize is that there is deep shame, and a feeling of a taboo status that prevents many women from speaking out against these crimes and it is important to make women understand that if they are to break this vicious cycle they do indeed need to get away and speak up about what is happening. It's a crime that has no prejudice, even Rihana, the pop star has been victim of this type of behavior."