Luis Inoa a 23 year old Bronx, NYC man has died after jumping out of a cab to vomit before stumbling into the path of an oncoming city bus early Friday morning.
The man's untimely death comes as Inoa was celebrating a promotion at Nickelodeon before the doomed ride to his Kingsbridge home.
Told the victim's father Andres Inoa, 54, via the nydailynews: 'I don't know why this had to happen to a kid like him,'
'He was very happy.'
Inoa was picked up by a livery cab outside an Inwood bar after having spent the greater part of Thursday night drinking well past midnight, police sources said.
The college grad was only two blocks from his home when he started feeling ill and asked the driver to stop about 2:40 a.m., cops said.
The cab pulled over near a bus stop at the corner of W. 231st St. and Kingsbridge Ave. and let the sick passenger out just as a BX1 bus drove up behind them, cops said.
'He saw the cab driver open up the door,' said Frank Austin, Transport Workers Union Local 100 official, referring to the bus driver.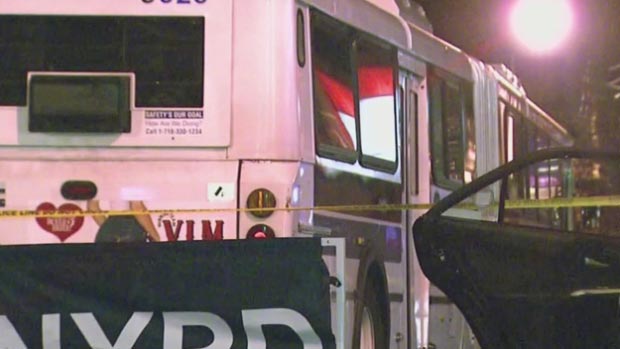 Despite the MTA driver veering into the westbound lane to avoid Inoa who at that moment was bent over to vomit , Iona suddenly staggered out into the street where he was struck by the right side of the bus.
'Next thing he knows, somebody was screaming at him to stop the bus,' Austin said, referring to the MTA driver.
Inoa, who was struck by the bus' rear right wheel, died at the scene.
Austin arrived 45 minutes after the accident and saw vomit on the street and the cab door.
Told a couple of hours later of his son's death, Andres Iona described how proud the family was of his son who graduated with a media communications degree last year.
Said the despondent father: 'It was a great thing,'
'He accomplished something.'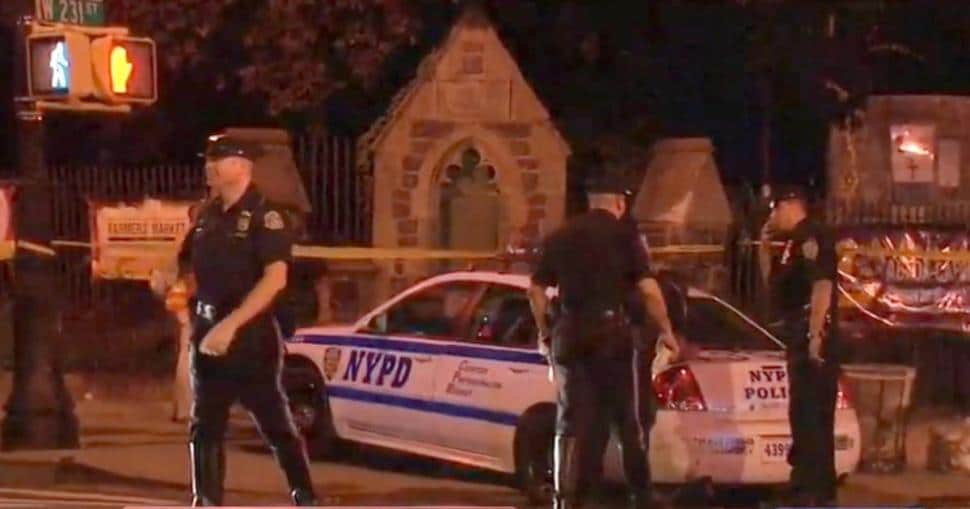 Inoa's cousin Lucy Veloz, 28, described the victim as a 'bright kid' with a 'bright future in front of him.'
'Some people may think that he was under the influence (of drugs) or something, but he was just an average kid enjoying life,' she added.
Both the bus and livery cab driver remained at the scene and were not charged, cops said, this despite according to a report via cbs, Fernando Mateo, the head of the New York State Federation of Taxi Drivers, demanding the driver of the livery cab be  prosecuted because he was unlicensed.
Austin reiterated the bus driver had a clean record with no pedestrian accidents, traffic infractions or violations.
'He did his job as he's supposed to do,' Austin said. 'He went around the stopped vehicle.'
'You teach your children to do the right thing and take a cab (after drinking),' Austin added. 'It's an unfortunate accident.'
Reps for Nickelodeon did not return requests for media comment.