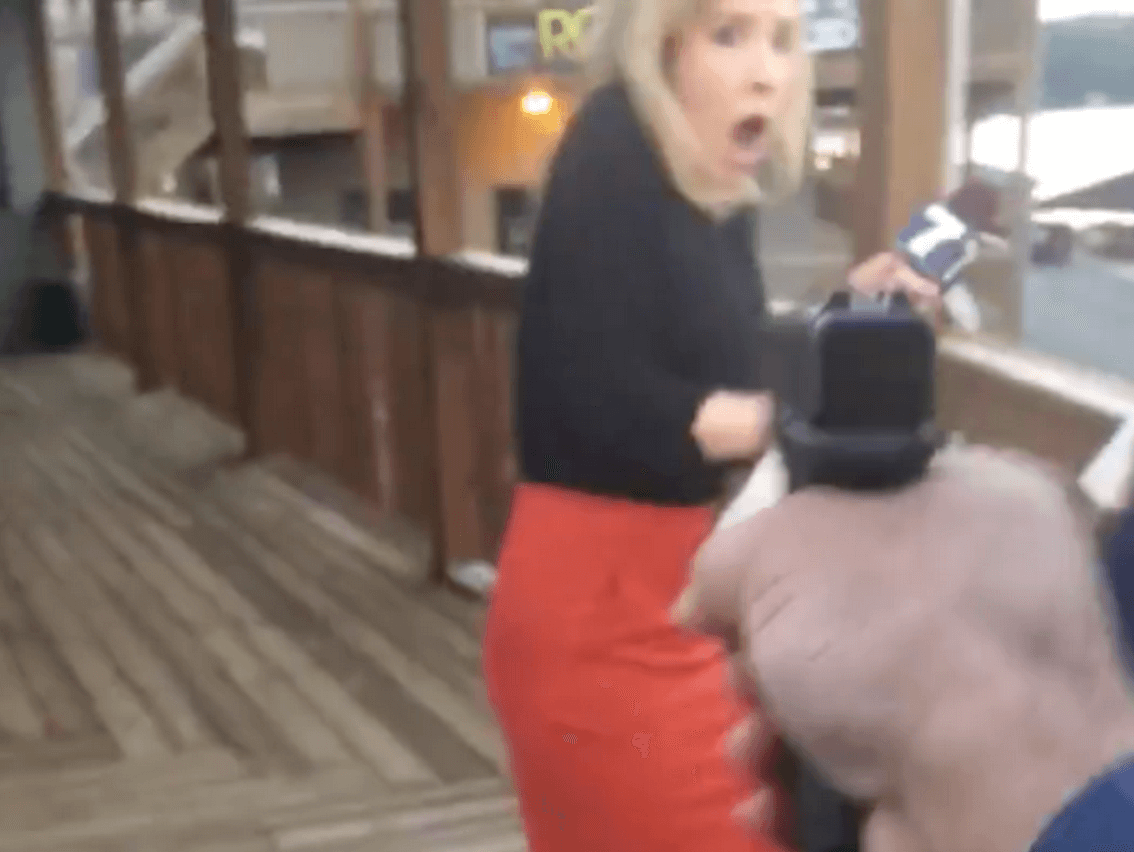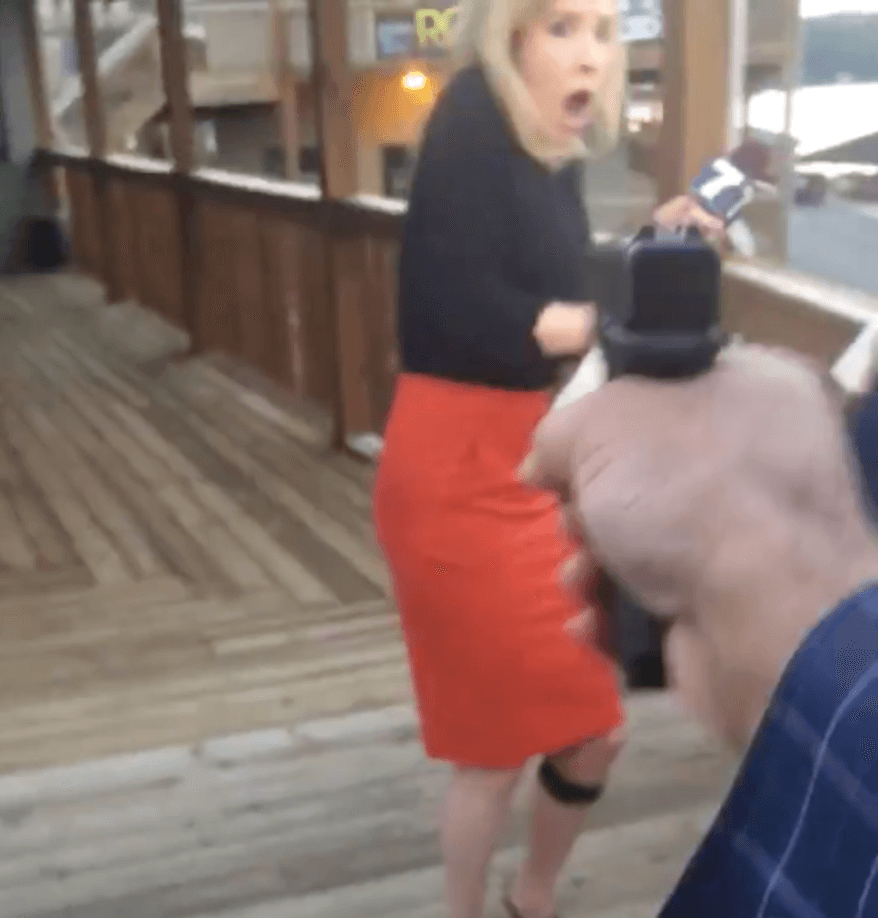 Former WDBJ general reporter Vester Lee Flanagan II, 41, is still alive despite reports the man had killed himself after attempting to kill himself in a failed suicide after killing former fellow colleague, reporter, Alison Parker, 24 and camera man, Adam Ward, 27 live on air, Wednesday morning.
Revenge? Adam Ward filmed Vester Lee Flanagan being fired
Vester Lee Flanagan failed reporter: A poor human tape recorder
WBDJ reporter Alison Parker father: 'Am I going to wake up?'

Vester Lee Flanagan suicide note: Dylann Storm Roof shooting was the last straw
Did Vester Lee Flanagan target Alison Parker cause she got him fired?
Watch: Vester Lee Flanagan shoot WDBJ-TV reporter dead live
The ghastly shooting live on air on regional CBS affiliate, WDBJ-TV shocked viewers as Parker took to interviewing live, chamber commerce director, Vicki Gardner who would survive the shooting after being rushed to hospital after being shot in the back.
Leading into the Moneta, Virginia shooting, Flanagan who was also known to the station as Bryce Williams took to videoing the impending murders which he would then later tweet to followers on social media before the man's account was suspended.
In the surreal video (see here, graphic), Flanagan is observed squaring up his intended victims, before suddenly firing off a volley of eight shots, which led to the felling of Parker and Ward.
From there, Flanagan in a bid to elude police rented a car at a nearby airport before fleeing east.
Police finally cornered Flanagan just before noon, about three hours northeast, in Fauquier County, Virginia, refusing to stop, instead speeding away from troopers.
Flanagan then crashed the car off the road and when police surrounded the vehicle, where found him suffering from a life-threatening gunshot wound. 
In an eery gesture, prior to attempting to kill himself, Flanagan had taken to twitter where he attempted to justify his callous actions.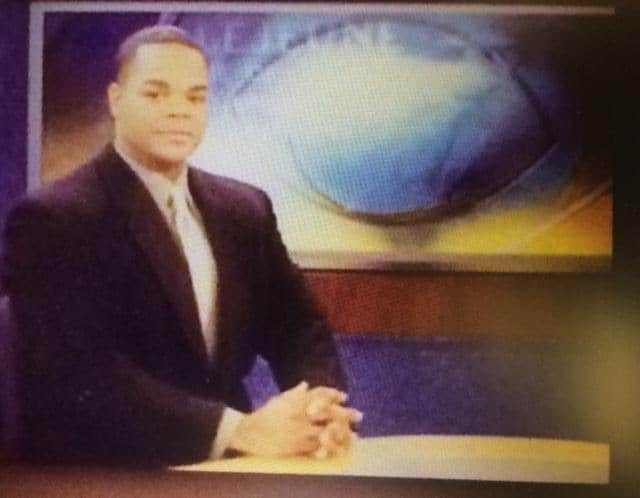 The shooter, who is African American wrote that that Parker made 'racist comments' and that a complaint was filed against her through the equal employment opportunity commission, but his station chose to hire her anyway.
As for Ward, Flanagan says that after working with the cameraman once, Ward complained to HR about the former general assignment reporter. It's unclear what exactly happened between the two men. 
But the most shocking post of all was a video Flanagan took of the attack, which he shared on his Twitter.The chilling clip is taken from Flanagan's point of view and shows him approaching the two journalists as they were interviewing Vicki Gardner, the local chamber of commerce. 
Flanagan previously worked as a multimedia and general assignment reporter at WDBJ. The station's manager told CNN that Flanigan left the station about two years ago, but that he still lived in the community. He did not go into detail about whether Flanigan was fired or quit on his own accord.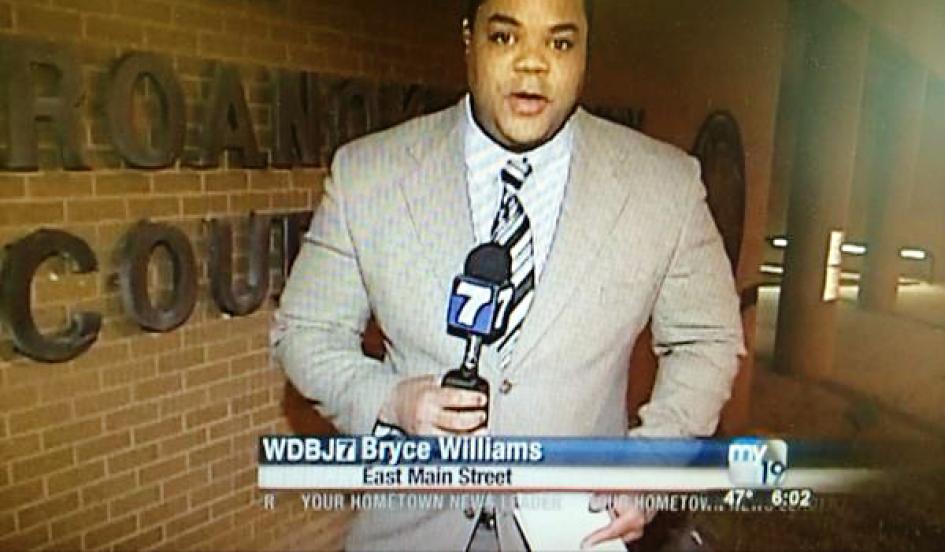 According to Flanagan's LinkedIn profile, he worked at WDBJ between March 2012 and Feb. 2013. He was also a news anchor and reporter at WNCT in Greenville, N.C. between Aug. 2002 and Nov. 2004. Prior to that, Flanagan worked at Tallahassee's WTWC and Savannah's WTOC.
His LinkedIn profile also shows entries for jobs at KMID in Midland/Odessa, Texas and KPIX in San Francisco. According to a report via NBC, the general manager of WDBJ in Roanoke, Virginia, said that Flanagan had a reputation as 'being difficult to work with' and was fired because of anger problems.
Yet perhaps most foreboding was a Flanagan a racial discrimination lawsuit the former reporter filed after losing his job at WTWC. In the lawsuit, filed in 2000, Flanagan alleged that a producer at the station called him a 'monkey.' He also alleged that a supervisor said that 'blacks are lazy.'