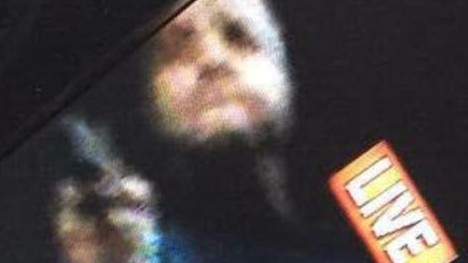 Vester Lee Flanagan also known as Bryce Williams has been identified by the Augusta County Sheriff's office as the culprit who early Wednesday morning callously shot dead WDBJ-TV news reporter, Alison Parker, 24 and cameraman, Adam Ward, 27, live on air whilst interviewing Vicki Gardner of Smith Mountain Lake Regional Chamber of Commerce. 
Whilst critically injured, Gardner survived the attack and was rushed to hospital after being shot in the back.
Revenge? Adam Ward filmed Vester Lee Flanagan being fired
Vester Lee Flanagan failed reporter: A poor human tape recorder
WBDJ reporter Alison Parker father: 'Am I going to wake up?'

Vester Lee Flanagan suicide note: Dylann Storm Roof shooting was the last straw
Did Vester Lee Flanagan target Alison Parker cause she got him fired?
Vester Lee Flanagan failed suicide: I'm not a monkey!
According to WTOP, the gunman is believed to be a former disgruntled former employee, known by his employer as Bryce Williams who opened fire on the news crew during a live interview in Moneta, Virginia at 6.45 am Wednesday morning. 
Of question is how the gunman was able to corner the news crew, how he came to be aware of the unfolding live news interview, whether he had set out to purposefully murder the news crew live on air and whether he had specifically targeted any or all of his victims leading into the shooting?
Shortly after the shooting, the gunman who had filmed the shooting, proceeded to then tweet video footage of the shooting before his account (@bryce_williams7) was suspended. Police added that whilst on the run, Flanagan had been tweeting.
In the tweets (screen grabs below), Flanagan hinted at possible motives for the shooting. He tweeted about filing an Equal Employment Opportunity Commission complaint and alleged that the reporter had made racist comments. "They hired her after that???" he tweeted. The slain producer, he claimed, complained to HR about him after working together one time.
According to a report via the dailybeast police called off the search for Flanagan at 11. 37 am after believing the man to have shot himself dead from a self-inflicted gunshot wound.
Prior to his dismissal, Flanagan had worked as a multimedia and general assignment reporter before being fired.
Fighting for her life is executive director at the Smith Mountain Lake Regional Chamber of Commerce as she undergoes urgent surgery.
?? #RIPAlisonParker ??#RIPAdamWard. This is unbelievable! Prayers 4 families & friends @WDBJ7 #roanoke #shooting #Gun pic.twitter.com/oHXaoITRlP

— ME (@archct) August 26, 2015