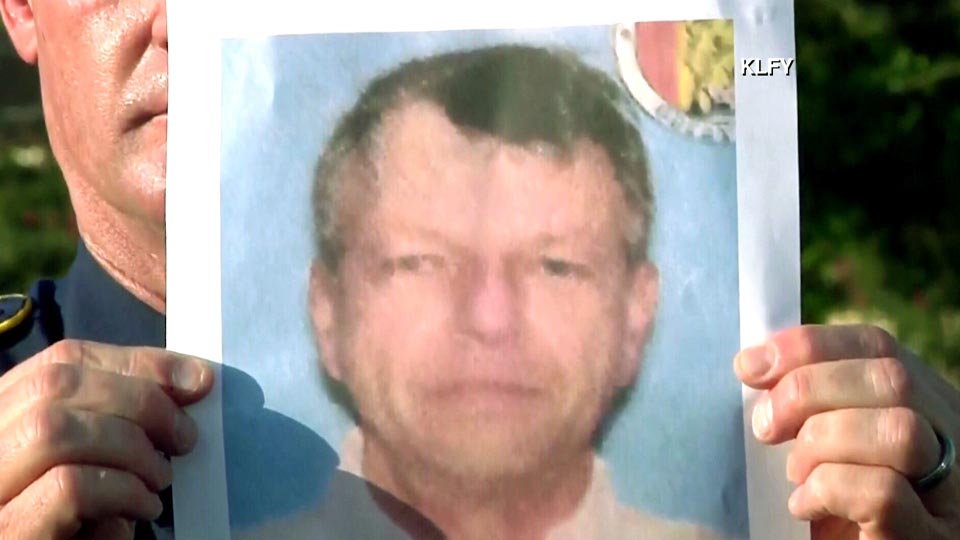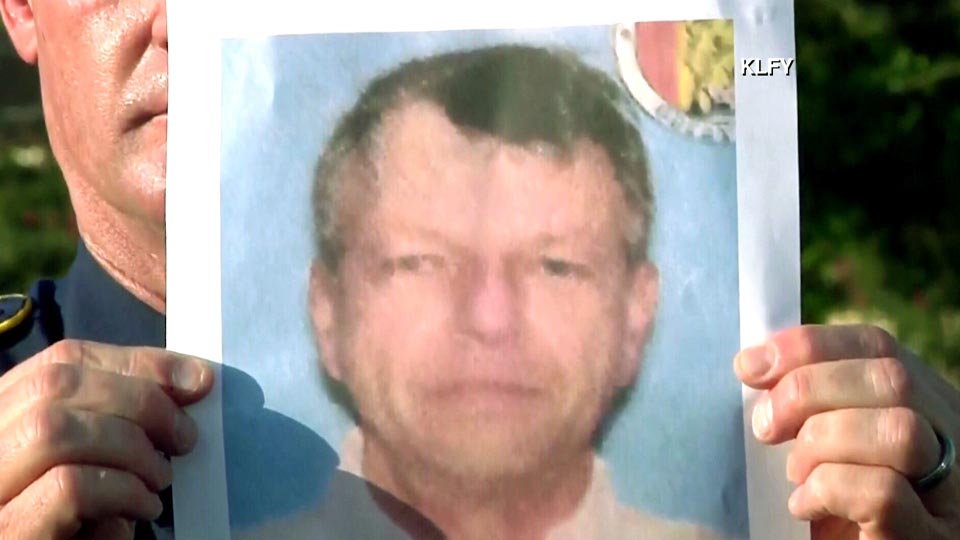 Authorities have just confirmed the identity of last night's Lafayette, Louisiana movie theater shooting rampage which left 3 dead (including the shooter ) and nine injured as John Russell Houser.
Rusty Houser wife tried to have John Russell Houser mentally committed
John Russell Houser Tea Party extremist: 'America is sick and the enemy of the world.'
Jillian Johnson photos: John Russell Houser victim
Mayci Breaux photos: John Russell Houser victim
According to a report via the Acadiana Advocate, Houser, 59 acted as a lone assailant and began opening fire 20 minutes into a 7.10pm starting feature of the showing of 'Trainwreck', firing off 13 rounds with a a 40-caliber handgun.
Upon standing up during the screening, John Russell Houser began indiscriminately shooting, in the process killing two and injuring nine before committing suicide after attempting to make a getaway and realizing that cops had already responded to the crises.
Offered Lafayette Police Chief Jim Craft: 'It looks like he spotted the officers coming in and he turned around and he went against the crowd, and he fired a single gunshot. He was seated in the theater just like everybody else.
'The information we have at this time indicates that he was by himself, sat by himself and the first two people he shot were sitting right in front of him.' 
Added the chief: 'We don't know whether it was a random act, whether it was a domestic situation,'
Nevertheless Craft would confirm that the shooter had a criminal past, emphasizing that it was old and 'nothing recent.'
In a report this morning, Louisiana Gov. Bobby Jindal confirmed gunman John Russel Houser parked his car near an exit and had intended to flee scene, but went back inside theater and killed himself when he saw law enforcement officials
The victims ranges from the age of 18 to 60, some minor, some critically. At the time of the shooting, there were 100 people inside.
Killed were Macy Breaux, 21, and Jillian Johnson, 33
The shooter would be disrupted after one of the individuals shot in the leg, a female teacher took to turning on the fire alarm.
Responding to the Louisiana theater shootings, Amy Schumer, the star and writer of the film posted on Twitter; 'My heart is broken and all my thoughts and prayers are with everyone in Louisiana.' 
The alarm was raised again hours later when police cleared a condo complex across the street from the theater, evacuating the area around 10:30 p.m. after discovering the shooter's car. Also evacuated from the area were residents and reporters as bomb squads were sent in.
The gunman's car was parked nearby and bomb sniffing dogs flagged it as suspicious, although a search turned up nothing dangerous.
A searching of a nearby motel room that the gunman had apparently stayed in took place. Cops would tell finding wigs and other disguises.
The shooter, since described as a drifter and originally from Phenix City, Alabama was also said to have his own Tea Party Nation page registered in his name. Cops say the man moved to Lafeyette from Alabama in early June.
A google search reveals a Tea Party Nation page was registered by a man with that name in June 2013, with the registrant identified his hometown as Phenix City, Alabama.
Houser drove a 1995 blue Lincoln Continental with a switched license plate to the theater and parked outside the exit door. He intended on shooting then escaping, but police believe the rapid law enforcement response forced Houser back into the building, where he shot himself.
According to his LinkedIn profile, Houser claimed that he was an entrepreneur. The profile claims he owned and operated two bars and was a real estate developer.  However, his last listed job is in 2006.
The shooting comes just over three years after James Holmes opened fire at a midnight screening of The Dark Knight at a movie theater in Aurora, Colorado, on July 20, 2012. Holmes, who was convicted of several counts of murder last week and is facing the death penalty, killed 12 people and injured 70 others.
Photo of John R. Houser, the gunman. He's from Phenix, Ala @wdsu #PrayersForLafayette pic.twitter.com/vt4p4wrBxb

— Kelsey Davis (@KelseyWDSU) July 24, 2015