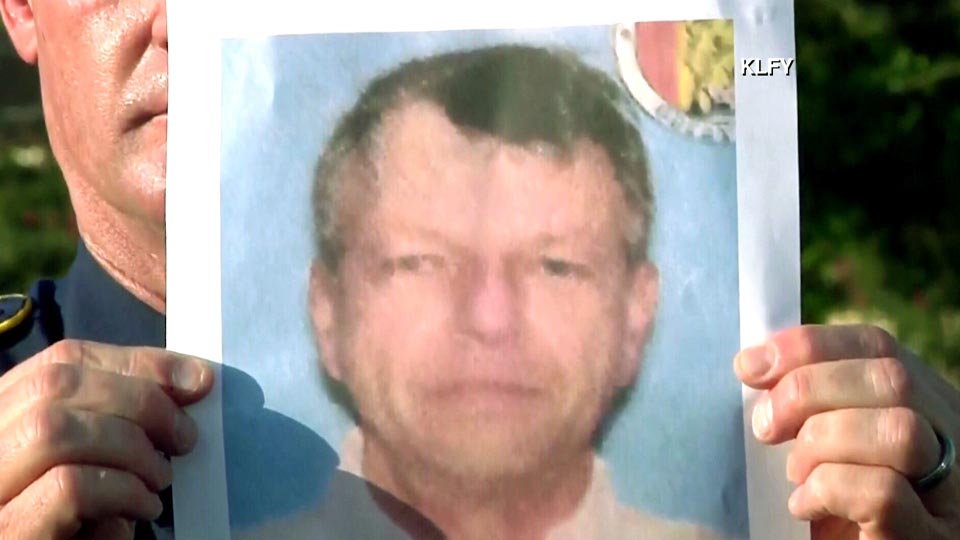 Breaking revelations have pointed to disturbing facts regarding Lafayette, Louisiana shooter, John Russell Houser also known as Rusty Houser who maintained a violent relationship with his wife and family and at one time the man's former wife tried to have her husband mentally committed.
Court records reveal that Houser's wife, Kellie Maddox Houser and family asked for a temporary protective order in 2008 against him, for 'extreme erratic behavior' and making 'disturbing statements.'
John Russell Houser Tea Party extremist: 'America is sick and the enemy of the world.'
Jillian Johnson photos: John Russell Houser victim
Mayci Breaux photos: John Russell Houser victim
Drifter, John Russell Houser is the Louisiana movie theater shooter
The documents said even though he lived in Phenix City, Alabama, he had come to Carroll County, Georgia, where they lived and 'perpetrated various acts of family violence.'
Houser 'has a history of mental health issues, i.e., manic depression and/or bi-polar disorder' the filing said.
The filing says Houser's wife, Kellie Maddox Houser, 'has become so worried about her husband's volatile mental state that she has removed all guns and/or weapons from their marital residence.'
Family members also tried to have Houser involuntarily committed in 2008 'because he was a danger to himself and others,' they said in court documents. 
A judge approved the order at the time and Houser was taken to a hospital in Columbus, Georgia.
While he was at the Carroll County Sheriff's Office awaiting transfer to the hospital, Houser said to his wife that once he got out of the hospital, 'he would continue his erratic as well as threatening behavior' to try to stop his daughter's wedding, the filing said.
Yesterday's Lafayette theater shooting saw Houser firing at least 13 times from a handgun. He had parked his car by the theater's exit door and initially tried to escape by blending into the fleeing crowd, but turned back when he saw police heading inside from the parking lot. At present authorities are at a loss as to why the ideological extremist had targeted the movie theater.
Told Lafayette Police Chief Jim Craft,  'It is apparent that he was intent on shooting and then escaping.'
In the end no one escaped, with the shooting claiming the lives of two local women, soon to be married Mayci Breaux and recently married Lafayette woman, Jillian Johnson along with 9 other injured victims as well as the suicide death of the shooter himself.
Just talked to one of the radio hosts John "Rusty" Houser used to call into. "He was pretty much a radical Republican."

— daveweigel (@daveweigel) July 24, 2015
Seems that #RustyHouser is the typical white man that's representative of the rhetoric & ideals of #TeaParty & #Republican #WhiteTerrorism
— Bacchus (@theonlybacchus) July 24, 2015
#LafayetteShooting suspect Rusty Houser called for welfare recipients to be "sterilized permanently." pic.twitter.com/1PTWQSBvDN

— Hatewatch (@Hatewatch) July 24, 2015
TV host Calvin Floyd on Houser: "Rusty had an issue with feminine rights. He was opposed to women having a say in anything."
— daveweigel (@daveweigel) July 24, 2015