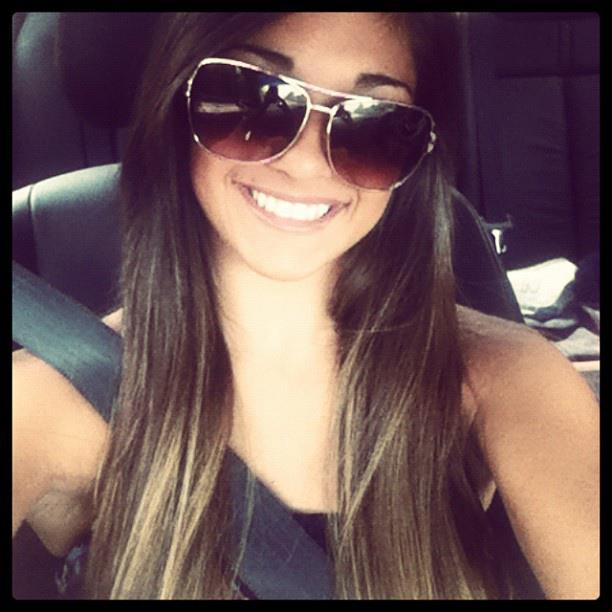 Killed at last night's Lafayette, Louisiana movie theater shooting at the hands of John Russell Houser was 21 year old woman, Marci Breaux. Also killed was Jillian Johnson, 32, after the shooter got up ten minutes into the screening of a 7.10pm showing of Trainwreck and began indiscriminately firing.
Rusty Houser wife tried to have John Russell Houser mentally committed
John Russell Houser Tea Party extremist: 'America is sick and the enemy of the world.'
Jillian Johnson photos: John Russell Houser victim
Why did John Russell Houser target the Louisiana movie theater
According to Marci Breaux's Facebook page was a student at Louisiana State University in Eunice. According to a 2013 newspaper profile, Breaux had dreams of becoming an ultrasound technician and radiology technician. At the time of her death she was working at women's clothing store named Coco Eros in Lafayette.
A tribute was written to Breaux on the store's Facebook page which said 'Nothing ever prepares you for a loss… Much less the loss of such an amazing young woman. We are deeply saddened by this loss. Many of you had come to know and love Mayci and we ask that you pray for her family and friends during this tragic time."
Tributes also rolled into Breaux's Facebook page Friday.
'I'm so sick to my stomach to see your life was ended so abruptly,' wrote Ashlee Nicole Martinez. 'You were such a beautiful, talented young lady with a bright future a head (sic) of you. God has gained such a beautiful angel. May your family finds comfort in the memories and moments they shared with you. Rest in peace beautiful girl! This just breaks my heart.'
The victim is survived by her parents, Kevin and Dondie, as well as sister Ali Elizabeth and brother Dustin. According to his Facebook page, her father is a sugar cane farmer. He was featured in the January 2011 issue of the Louisiana Sportsman.
The victim's Facebook page, identified her being in a long-term relationship with Matthew Rodriguez. Nearly all of her photos on social media are dedicated to him. The couple had been together since 2012. In 2014, she was finalist in the Louisiana Sugar Cane beauty competition. One online profile mentions that during her time in high school, she was voted most beautiful and was co-captain of the school's cheerleading team in her junior and senior years.
In the February 2013 edition of the St. Mary and Franklin Banner-Tribune, it's written that Breaux was pro-life activist and marched on Washington D.C. as part of rally in March 11. The piece also mentions that she was active in her high school's Christian Ministry while she was in high school. In December 2012, on her Twitter page, Breaux retweeted at message that read "During pregnancy if mother suffers organ damage, the baby in the womb sends stem cells to repair the damaged organ."