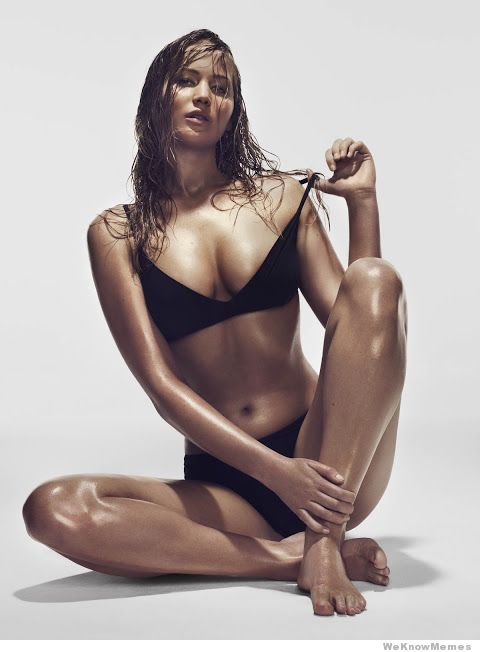 While the fappening and celebgate may have come and gone, embroiling a variety of Hollywood entertainers with leaked pictures in scanty or next to nothing attire, Chicago authorities believe they are getting closer to unearthing the identity of the individual responsible for perpetuating the Jennifer Lawrence leaked pictures.
Is the Fappening dead? Are there more celebrity leaks in store?
The Fappening: Message from hackers: there is more to come
The Snappening leaks are real. 90K photos and videos. Content is explicit
The Snappening. Thousands of lewd celebrity images leaked overnight
Jennifer Lawrence scandal. Is it a sex crime to look?
The Fappening. When will hackers stop releasing Celebgate images
According to a report via the Chicago Sun-Times, cops have been concentrating on the South Side home of Emilio Herrera who FBI investigators claim had used computers to access 'intimate and sexually explicit photographs of female celebrities.' A hacking procedure that had begun on or about August 31, 2014.
Images that investigators believe the hacker from the house leaked include along those of Jennifer Lawrence, Amber Heard, Abigail Spencer, Christina Hendricks, Hope Solo, Jennette McCurdy, Olivia Wilde, Anna Kendrick, Emily Browning as intimated by cited initials in the affidavit report: 'J.L, A.H, A.S, C.H., H.S., J.M., O.W., A.K., and E.B.'
In a sworn affidavit by Special Agent Josh Sedowsky of the FBI's Cybercrimes Unit, authorities believe someone in the house of Emilio Herrera had been on an iCloud hacking spree.
According to search warrant requests filed last year and only recently unsealed, Herrera lived in a single family house on South Washtenaw Ave.
The single-family house is owned by a Jesus Herrera, and Emilio Herrera resided there, he said.
Two others, Carmen Herrera and Martin Herrera, were believed to live there, notes Sedowsky affidavit.
At present it is believed the Chicago Sun-Times got hold of a separate affidavit that's still under seal.
Reiterates a report via gawker: Herrera's alleged iCloud cracking went way beyond that narrow list of celebs: between May 31, 2013, and August 31, 2014, his IP address "was used to access approximately 572 unique iCloud accounts," and "in total, the unique iCloud accounts were accessed 3,263 times." The FBI doesn't disclose the exact number of famous accounts breached during this account, but notes that "a number" of them belonged to "celebrities" involved in the Fappening, and "the majority of the other accounts accessed from [Herrera's home] were accounts of celebrities, models or their friends and families." The affidavit cites an additional (perhaps unrelated) 4,980 attempted reset attempts against 1,987 different password.
According to the affidavit, access to the leaked tapes was obtained by phishing emails and a password reset.
The affidavit also notes FBI agents walking out of Herrera's house with multiple computers, a cell phone, storage devices, and a Kindle Fire. Of mystery is how the Emilio Herrera came to be a person of interest has yet to be divulged, presumably as cops continue to watch other players in the fappening scandal.
To date the FBI has cautioned that no charges have been filed yet as it continues to piece through files…