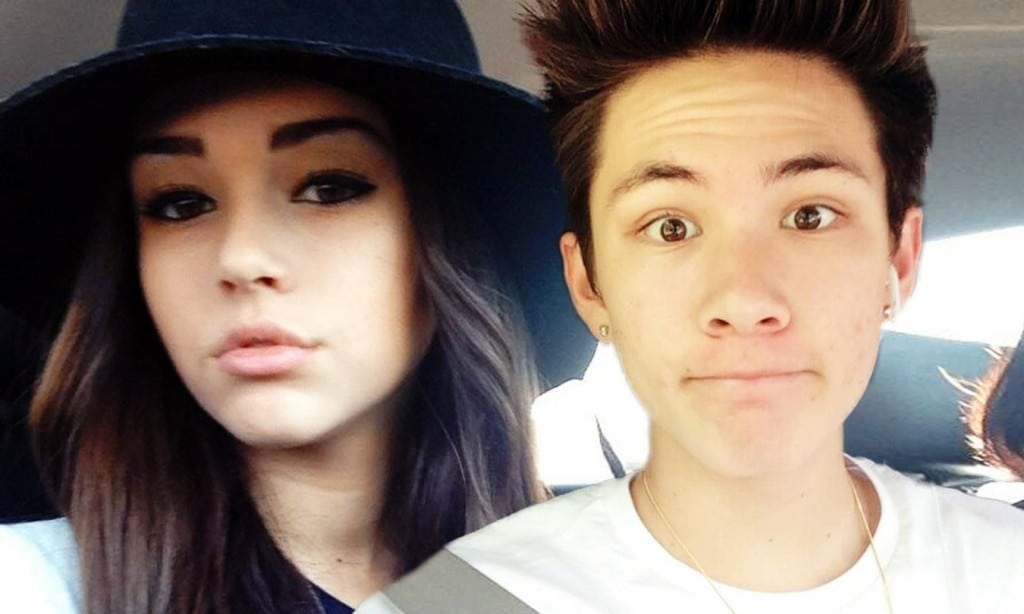 Since apologizing on social media for his leaked video on Tuesday, social media idol, Carter Reynolds' less than savory attitude towards coercion, sexual harassment of 16 year old minor, Maggie Lindemann has led to fierce debate on social along with a slew of hashtags pledging support to 'slay the haters.'
Carter Reynolds video: #WeLoveYouCarter fans pledge support, 'still our hero'
Carter Reynolds leaked video: Can I get a blow job from my ex?
Carter Reynolds defends video: 'Maggie and I were dating at the time.'
Yesterday saw two trending hashtags championing (and at the same time the flood of detractors) the controversial 19 year old social media idol: #WeLoveYouCarter #ReynoldsToTheEnd whilst Thursday morning incredulously has brought out new trending hash tags championing the 19 year old: #CartersBooSquad #ForYouCarterReynolds.
Debate between those camps who have pledged to support their idol in the face of less than admirable behavior and Reynolds insisting he is the 'real victim' has led to a wrath of back and forth reactions.
Reactions which question whether a teen idol can supplant his loyal social media fan base to deflect negative reactions and more acutely why so many followers have abetted Reynold's actions and attitude which hints to the ongoing pervasive sexual debasement of women.
Have a look at the back and forth reactions and see what you think? Can a social media idol remain infallible …?
I honestly don't care if I get a Carter follow… I just want him to know that I'm here #CartersBooSquad #WeLoveYouCarter #ReynoldsToTheEnd

— Carter's Cheerleader (@Charidy_Is_Bae) June 25, 2015
I love it when people try to argue with me about Carter and start to call me names thinking it'll affect me lol how cute #CartersBooSquad

— Carter's Cheerleader (@Charidy_Is_Bae) June 25, 2015
Your reals fans love and support you no matter what babe💕 just ignore the hate. @carterreynolds #CartersBooSquad #WeLoveYouCarter

— I love you Carter♡ (@OhSnapItsAllieX) June 25, 2015
Trends like #WeLoveYouCarter, remind me that when I have a daughter, I have to make sure shes not a stupid sheep.

— Philip DeFranco (@PhillyD) June 24, 2015
#WeLoveYouCarter thank you for teaching me that sexual assault is normal and easy to cover up if you get your own hashtag going 🙂

— Ezra Koenig (@antiarzE) June 25, 2015
#weloveyoucarter for being a talentless, kinda famous white boy that sexually assaulted a minor under the influence. wow so inspirational…

— ♕ Nadine ♕ (@umnadine) June 24, 2015
Rape is never okay Y'all need to stop #RespectWomenCarter should be trending #WeLoveYouCarter pic.twitter.com/Kr3Z09m0Ap

— PLEASE 2/4 HV? (@CalumIsMyBatman) June 24, 2015