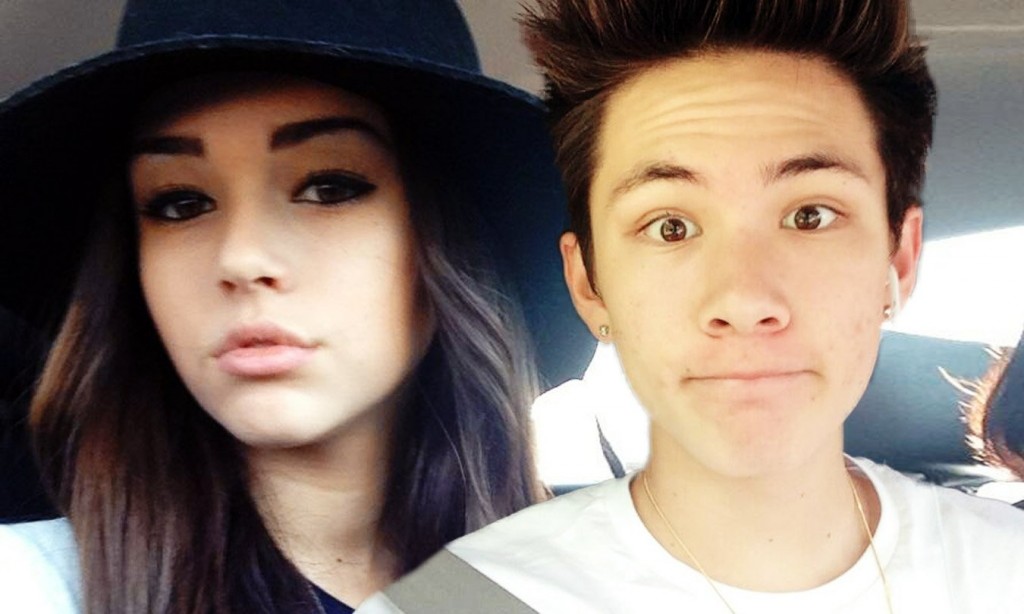 Making the rounds Monday is a leaked video (see below) of Vine celebrity, Carter Reynolds, 19 and his ex girlfriend, Instagram star Maggie Lindemann, which shows the fully-clothed 16 year old sitting on the bed.
Carter Reynolds banned from vidcon: 'I'm not a rapist'
Carter Reynolds suicide. Vine video star stunt?
Carter Reynolds video reaction: 'We slay the haters'
Carter Reynolds video: #WeLoveYouCarter fans pledge support, 'still our hero'
### Update: Carter Reynolds defends video: 'Maggie and I were dating at the time.'
Sitting across from her is Reynolds. Except he is not fully clothed. At least not from the waist down as Reynolds firm and ready to go member suddenly come into airplay.
Slight pause.Yes kids, I'm starting to feel giddy too.
Where they are is not necessarily understood, but it appears in his bedroom with the video honing in on a giggly slightly reluctant, 'I can't believe he just asked me that' veneer of a young teen trying to stay calm and aloof enough to put a pall on Carter Reynold's very rigid and un-welcomed aspirations.
Goes the following unscripted very awkward screen talk. Notice the climatic ending:
Maggie: This makes me so uncomfortable.
Carter: Do it.
Maggie: I'm really uncomfortable.
Carter: Stop, stop. Just act like [the camera isn't] there.
Maggie: Carter, that's a giant lie.
Carter: [laughs] Want me to shut the light off?
Maggie: I don't think I can.
Carter: Want me to shut the light off?
Maggie: I don't think I can.
Carter: Oh my gosh, Maggie, oh my gosh.
Why the camera is there is of course not necessarily understood. What Carter Reynolds may have hoped to capyure with the camera on is again not necessarily understood.
What is understood is that the video came to make the rounds off the back of a Mexican blogger's Tumblr before being uploaded on youtube late Sunday.
But it gets way better.
What is also understood is Carter Reynolds since responding, not directly, but nevertheless reacting to what has since gone viral Monday afternoon.
Tweeted our collective hero: my twitter account has been hacked so sorry for any random tweets that are posted. we're working with twitter
Oh really? Is that true?
Tweeted Carter soon after:
I'm going to explain everything but I want to talk to everyone involved first.I want to make sure u know the full story about what happened.
What Carter Reynolds intends to explain is again not necessarily very clear. Or is it?
my twitter account has been hacked so sorry for any random tweets that are posted. we're working with twitter

— Carter Reynolds (@carterreynolds) June 22, 2015
I'm going to explain everything but I want to talk to everyone involved first.I want to make sure u know the full story about what happened. — Carter Reynolds (@carterreynolds) June 22, 2015