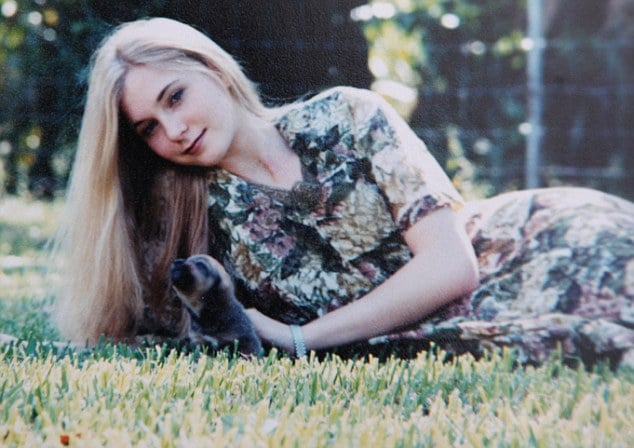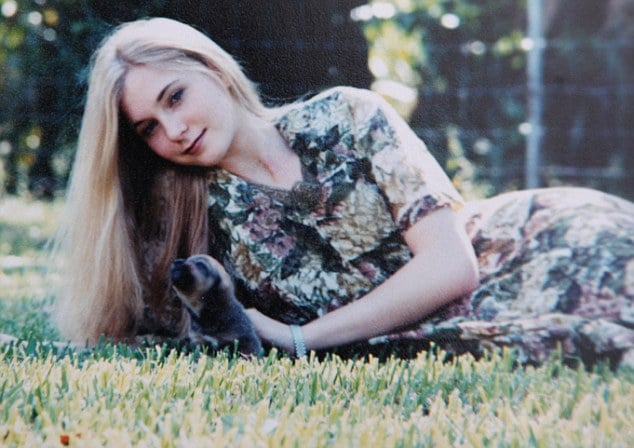 Making the tawdry rounds post New years day are allegations that Prince Andrew had in his service an underage sex slave, since publicly named as Virginia Roberts courtesy of the British royal's friendship with financier Jeffrey Epstein, one of the richest men in America who had only come out of jail in 2011 after a 13 month jail stint for solicitation of a minor for prostitution.
Sky Roberts. Virginia Robert's father: 'Prince Andrew should be prosecuted.'
Here are photos of Prince Andrew's new girlfriend Monika Jakisic
The sordid intrigue comes courtesy of a court deposition lodged last week in a Palm Beach, Florida court room by Roberts, telling how, Epstein forced Jane Doe 3 (Virginia Roberts) to have sexual relations with a member of the British Royal Family, Prince Andrew (aka Duke of York).
Affirmed the woman's lawyers who has since sought to clear her name and hold all those involved, accountable:
'Epstein instructed Jane Doe 3 that she was to give the Prince whatever he demanded and required Jane Doe 3 to report back to him on the details of the sexual abuse. Maxwell facilitated Prince Andrew's acts of sexual abuse by acting as a "madame" for Epstein.'
Perhaps not surprisingly the royal house has adamantly denied all assertions as a dour looking Prince Andrew has since abruptly cut short a post New Years holiday to the luxury chalets of Verbier in the Swiss Alps in order to convene emergency talks with the Queen. Indeed.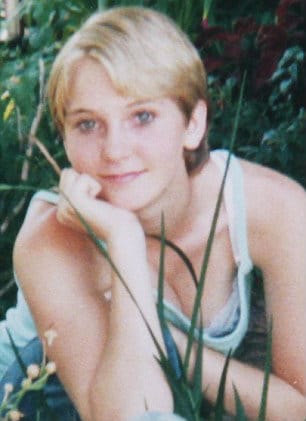 In an account with the UK's dailymail, the now 30 years old Roberts tells how she first encountered Epstein and later Prince Andrew through Ghislaine Maxwell, daughter of the disgraced newspaper tycoon Robert Maxwell who had been found dead in the sea in 1991 under mysterious circumstances after going missing from his yacht, 3 billion pounds in debt.
At the time, 1998, a then 15 year old Roberts was working as a changing room assistant in the spa at Donald Trump's palatial Florida country club, Mar-A-Lago, where her father was a maintenance manager, before chance meeting Ghislaine Maxwell at the club where she worked.
By then, Ghislaine Maxwell had accrued a heady reputation for her seasoned hedonistic lifestyle with Epstein, both in New York and London which by then had concerned Royal courtiers after Prince Andrew began to associate with the UK socialite and Epstein.
Revealing paparazzi shots would soon show Prince Andrew surrounded by topless women during one holiday in Thailand, whilst other images taken saw the prince cavorting with Ghislaine at a Halloween sado-masochistic-themed party in Manhattan, reinforcing the Prince's public image as a party loving playboy.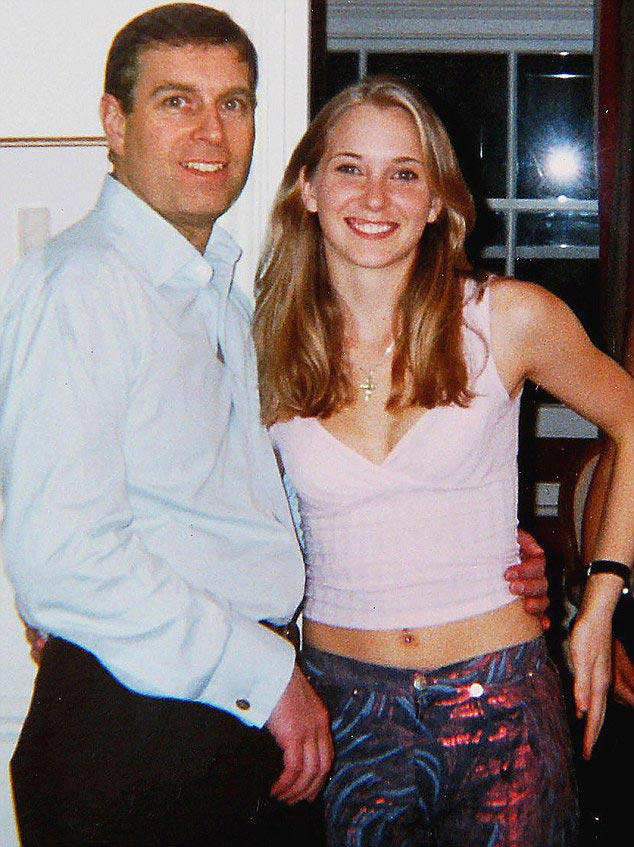 Nevertheless Virginia Roberts would soon jump at the chance to work for Epstein on the back of Ghislaine's invitation to work for the financier, unaware of the burgeoning complications that would soon set forth and the 'illicit demands' of her new vocation.
Reiterated Virginia Roberts: 'I was wearing my sexy white Mar-A- Lago uniform – a white miniskirt and a skintight white polo top – and studying an anatomy book when I was approached by this striking woman in her mid-40s with a very proper British accent – Ghislaine,'
'She noticed what I was reading and I told her I wanted to become a masseuse and she said she worked for a very wealthy gentleman called Jeffrey Epstein who was looking for a travelling masseuse and I'd get training and be paid large amounts of money.'
Her first meeting with Epstein would lead to the following account:
'The lady (Ghislaine) told me to follow her instructions. She had me put oil on my hands and then she grabbed one of his feet and started to massage it and she told me to take his other foot. Then she took off her shirt and started rubbing her breasts across Jeffrey and told me to take off my clothes. He had sex with me and the woman fondled me. I was thinking, "This is wrong. This is not legitimate massage." But they liked me. The lady said, "She's got a knack for it.'' And I thought, "These are important people. I must be doing something right." The lady gave me $200 [£130] and said I was to come back the next day.'
Adding: 'Jeffrey said he wanted to be my mentor,'
'I felt that he and Ghislaine really cared for me. We'd do family things, like watch Sex And The City and eat popcorn.
'But it was a sick family. I was a paedophile's top girl, being trained up for a British Prince. He trained me to do whatever a man wanted. I was worried, but I would do anything to keep Jeffrey happy and keep my place as his No 1 girl.'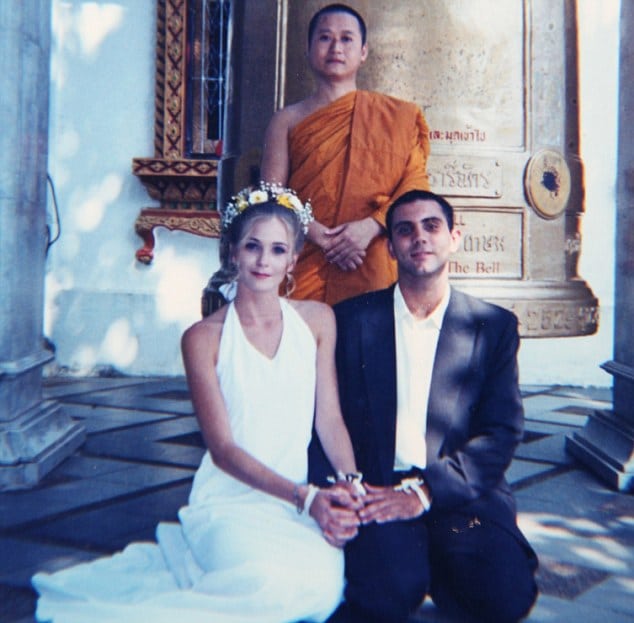 Inevitably Roberts would be introduced to Prince Andrew where she alleges she was forced to have sex with Prince Andrew three times, the first during a visit to London where she was still legally underage to give consent at only age 17.
Offers Roberts: 'Andrew was making eye contact with me at every chance and concentrating on my plunging V-neck top,' 
'He didn't ask me anything about myself. I just sat there with a smile frozen on my lips. Ghislaine had whispered, 'The Prince seems really interested in you."
Roberts claims that Epstein paid her about $15,000 for sleeping with the Prince whilst the dailymail maintains the assertion, 'There is no suggestion that the Prince knew that Epstein paid her.'
The second time Roberts claimed she was coerced into having sex with Prince Andrew was at Epstein's Manhattan apartment (still only 17); the third alleged time was on Epstein's Caribbean island, where a group of Russian models were flown in for an orgy.
Despite the Palace's vehement denials of impropriety, Virginia Roberts offers: 'It was made clear to me that my job was to do whatever pleased him' – adding that she 'wouldn't have dared object' to any demand.
'The Prince didn't give me money with his own hands,' she added. 'Jeffrey always took care of paying me after I "entertained" his friends.''
Since married to an Australian martial arts expert with whom she now has 3 children, and out of the limelight for eleven years, fleeing to Australia, Roberts tells of her intent to vindicate herself and to bring into account all those that abused her. Legal renderings which coincide with Roberts soon to be released memoir.
Adding: 'When I think of what he and these other men did, it breaks my heart. I am going to name every guy who deserves to be named when I go to court.'
Since going public, Roberts account has been questioned leading to Roberts retorting: 'These types of aggressive attacks on me are exactly the reason why sexual abuse victims typically remain silent and the reason why I did for a long time,'
 'That trend should change. I'm not going to be bullied back into silence.'
A source of the royals has since rebuked: 'The Duke of York's lawyers are reviewing the coverage and considering a legal position.'