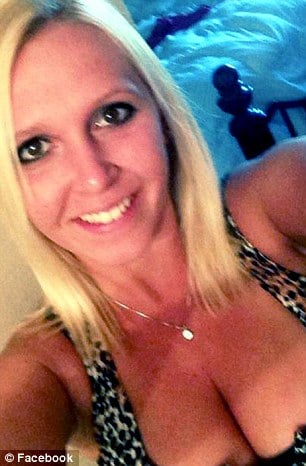 It seems America's serial bogey man George Zimmerman is forever destined to remain in our collective conscious after the dubious former Florida security guard which saw him cause commotion with his acquittal over the shooting death of black un-armed teen Trayvon Martin was arrested this weekend over a domestic dispute involving the irascible detente throwing a wine bottle at his girlfriend Samantha Scheibe.
George Zimmerman protests lead to arrests.
Was justice served in the George Zimmerman Trayvon Martin verdict?
George Zimmerman acquittal leads to calls for civil rights prosecution.
George Zimmerman trial: Being a black man is a lost cause.
George Zimmerman not guilty, the media guilty as hell.
George Zimmerman not guilty. Did the jury get it right?
Trayvon Martin's dead body sends the media world into a tizzy.
Our collective hero's arrest would come told the Seminole County Sheriff's Office in Lake Mary about 10 p.m. Friday where the 31 year old man would be held at the John E. Polk Correctional Facility pursuant to being booked on charges of aggravated assault.
During a court appearance Saturday morning, Zimmerman's bond was set at $5,000 whereby our collective heartthrob was ordered to avoid contact with the woman who was not identified.
Judge John Galluzzo would give few details of the incident, except to say a wine bottle was involved and that the alleged assault happened at Zimmerman's home. Prosecutors asked whether substance abuse treatment was needed, but Galluzzo responded 'that didn't seem to be a factor.'
Zimmerman's attorney, Don West, would later tell in a press brief that his client had come to be arrested after allegedly throwing a wine bottle at his girlfriend several days ago.
Media speculation has since pointed to a woman known as Samantha Scheibe believed to be living with the exonerated man earlier this year.
Reports would tell that cops arrested George Zimmerman after his girlfriend told them about a row they had when they pulled her over for a routine traffic stop. 
Pursuant to the hearing, Zimmerman would be ordered to stay out of Volusia County, where the alleged woman lives as well as mandated to pack up any personal belongings his girlfriend may have left at his home and give them to his lawyer.
The latest arrest comes after Samantha Scheibe accused Zimmerman of pointing a gun at her face during a 2013 argument, smashing her coffee table, and kicking her out of their shared home.
At the time, Scheibe would insist charges be dropped against Zimmerman as she sought to re kindle her relationship with Zimmerman. Whether Scheibe is necessarily the woman who came to have a bottle of wine thrown at her remains debatable, although a telling posting on facebook (see below) today would suggest that she may indeed be the girlfriend in question.
Zimmerman's latest arrest would come in a slew of arrests since his 2013 acquittal over the death of 17 year old youth Trayvon Martin.
Witnesses at the hearing would observe Zimmerman appearing calm during the hearing. Yes practice does make perfect.
At one point, our collective hero laughed and joked with an officer as he signed paperwork.
Although the incident didn't involve a firearm, the judge ordered Zimmerman to surrender any weapons out of an abundance of caution.
Zimmerman is scheduled to appear back in court on Feb. 17.