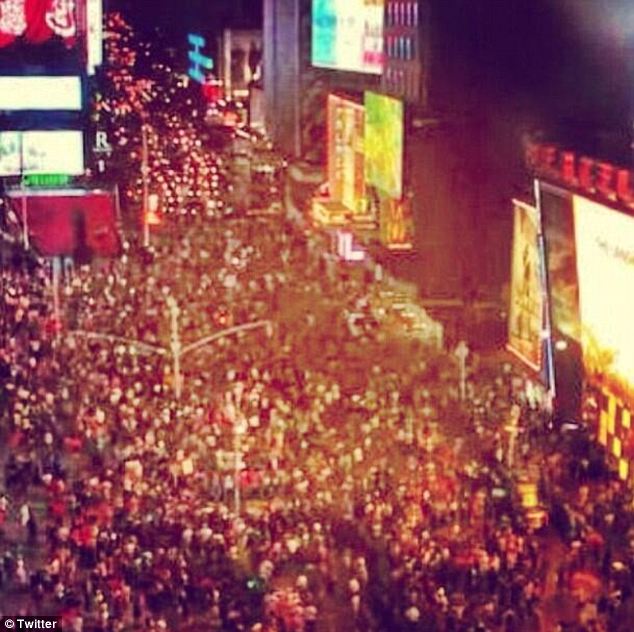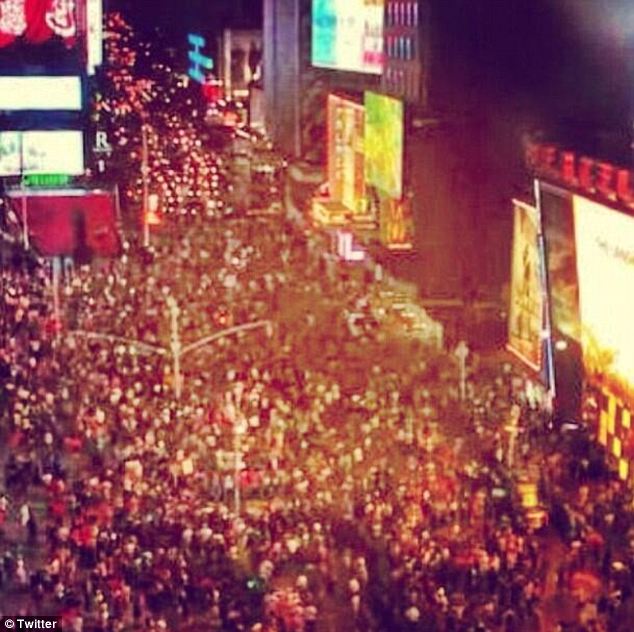 Was justice served in the George Zimmerman Trayvon Martin verdict?
George Zimmerman acquittal leads to calls for civil rights prosecution.
George Zimmerman trial: Being a black man is a lost cause.
George Zimmerman not guilty, the media guilty as hell.
George Zimmerman not guilty. Did the jury get it right?
Trayvon Martin's dead body sends the media world into a tizzy.
In the wake of the George Zimmerman acquittal, protests across the United States have now drawn into their second day with reports that protests that once peaceful have now become increasingly coercive.
With protests in Florida, Atlanta, Washington DC, and New York still remaining relatively peaceful, protests in Los Angeles are said to have led to an entire freeway being shut down whilst mobs in NY's Time Square and Union Square managed to bring traffic to a complete standstill last night.
Many of the protesters were reported to be wearing hoodies, carrying signs and chanting 'Justice for Trayvon Martin."
Although many of the protesters remained peaceful, some began to get rowdy and police went on to make arrests after bottles were thrown at officers.
Police in Los Angeles said they arrested six people, mostly for failure to disperse, after about 80 protesters gathered in Hollywood on Sunset Boulevard and an unlawful assembly was declared. New York police said at least a dozen people were arrested on disorderly conduct charges during a rally in Times Square.
The protests come on the heels of the George Zimmerman "not guilty" verdict, which has ignited a national debate which extends beyond Martin to issues of racism, profiling and equal justice.
In Sanford,Florida, where the shooting took place, the Rev. Lowman Oliver at the Baptist Church went on to tell a looming crowd "In what universe does it make any sense, could it be considered legal, to stalk, confront, and murder a completely innocent teenager?"
Others have gone and suggested boycotting Florida industry.
Told Asantewaa Nkrumah-Ture: "Ask all organizations, civil rights groups, sororities, fraternities, nonprofit groups, etc., to boycott the convention and tourism industry of the state of Florida," she said. "If I can't get justice one way, I surely will get it another."
Meanwhile civil activists, including The Rev. Al Sharpton, a prominent civil rights activist and a television host on MSNBC, announced that his National Action Network will hold demonstrations and prayer vigils in 100 cities across the country on Saturday.
In addition to Sharpton, other prominent leaders including, Benjamin T. Jealous, head of the NAACP, have called for further government action by the Department of Justice. The agency said over the weekend that it was restarting its investigation into the death of Martin to consider possible separate hate crime charges against Zimmerman.
Told one protester Tabatha Holley, 19, of Atlanta: "I came out today because a great deal of injustice has been done and I'm very disappointed at our justice system."
At the heart of the protests one senses is the common man's frustration that one man can have his life taken away by another man whilst that man not being held accountable. Yet for as much as one can be rightly agitated at the state of affairs with the justice system one in the end can not fault jurors and lawyers of simply doing their job but that of a justice system which has increasingly become skewed, archaic and beset with a legacy that historically has been to the detriment and degradation of minors, African Americans, the poor and the disenfranchised.
A discussion in a way which has become ironic because Zimmerman and Martin were minorities made to take on polarized divisions of the race debate by proxy simply because words were used that aided one group (conservatives and white supremacists) and alienated other (African Americans) who both are correct to assert that racism is alive and kicking in America, with whites holding antagonistic points of views against blacks, blacks vice versa and disturbingly many African Americans holding antagonistic attitudes towards other African Americans where the real carnage lies.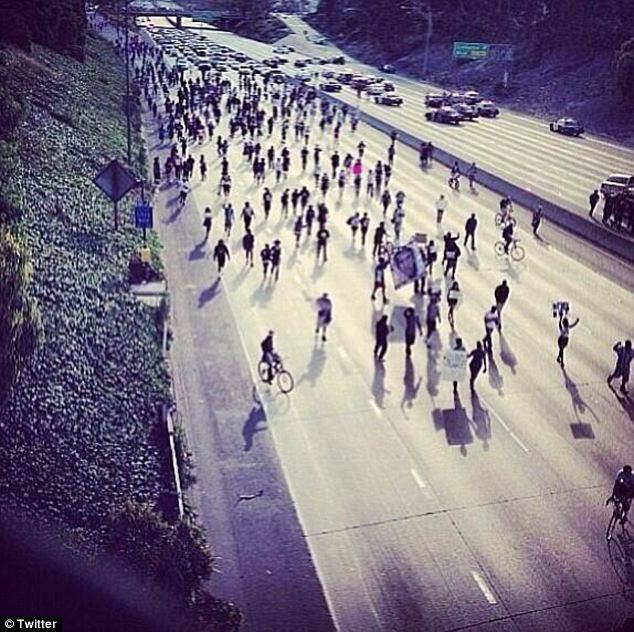 And then there were these reflections on the web that caught my attention as well:
Having followed the story from it's beginning to the end of the trial, it was obvious that this was a political trial, President Obama & other politicians comments saw to that. The original prosecutor was removed because he felt there was nothing to challenge the self defence claim of Zimmerman. Trayvon Martin's girlfriends evidence shows that he was the racist by his comments when on the phone to her, not Zimmerman, who has mentored black teens and raised money for a black man in his neighbourhood. Showing a picture of Trayvon Martin when he was 10yrs old and referring to him as a child was disgraceful, look at the picture of the tall 17 yr old purchasing goods prior to the incident. Martin smoked Marijuana, had photo's of a hand holding a gun on his phone and was not as squeaky clean as portrayed. Any death, particularly unnecessary deaths, are cause for concern and sadness, however, our actions have consequences, unfortunately Martin paid the ultimate price for his actions.
This is a tragic incident of a young man losing his life and a court of law acquitting the person responsible but if the African American community feel that this is a travesty of justice an official enquiry should be demanded by them and not the street protests that can lead to burning and looting which will achieve nothing.
Justice has been served… It's time for the Country to move on.. Whether you like the verdict or not, it is what it is..that's the beauty of our Justice system!! "Innocent until proven guilty"… The Prosecution didn't prove their case "beyond a reasonable doubt"… The "Race-Baiters" have divided our country, along with the President… It's time to keep "politics" out of our COURTS… This case should have never been filed in the first place…
There have been many occurences where orientals and latinos have also suffered from injustice, where one has died but the criminal (black, white) made free…. a Chinese TV reporter was shot by 2 black kids while in his car…… where was the outrage from white, black celebs and the public back then????