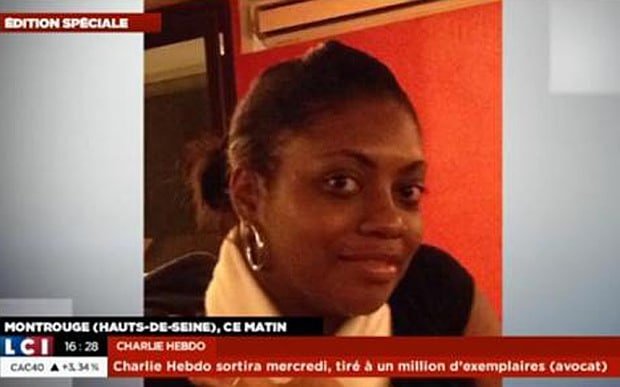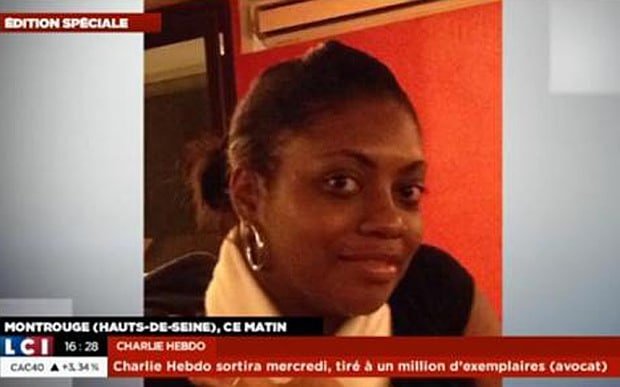 Clarissa Jean- Phillipe, 27 has been identified as the second police officer to be gunned down in less than 24 hours in the streets of Paris after the rookie cop came to be shot after attending a routine traffic accident.
Along with a second victim, a street cleaner shot in the face after he confronted the gunman (and now said to be in a serious condition), the latest slaying has sent shock waves in the French community as residents grapple coming to terms with a sudden wave of unrelenting violence.
Amedy Coulibaly dead along with 4 Paris grocery hostages. What motivated him?
Mohammed Junaid Thorne justifies Charlie Hebdo killing: 'You started it'
Hamyd Mourad surrenders. Said Kouachi, Cherif Kouachi in Rheims manhunt.
Video: Ahmed Merabet is the policeman shot dead by Charlie Hebdo terrorists
Charlie Hebdo attack. Did the editors provoke Islamic Al Qaeda terrorists?'
The shooting at Paris' Mountrouge district at 8am this morning would involve the 27 year old municipal police woman's assailant escaping in a Renault Clio.
Witnesses would tell that her killer wore a bullet-proof vest and was carrying a handgun and assault rifle.
Responding to suggestions that the latest shooting may be linked to yesterday's Charlie Hebdo slaying, authorities have yet to confirm or deny such assertions.
Since the rookie's death, a native of the Caribbean island of Martinique and who had dreamed of serving her nation, authorities have told two men had been arrested in connection with Clarissa Jean-Philippe's killing.
Arrests would come after a search lasting over eight hours, with one of the individuals arrested being described as a 52-year-old, and the other's age unknown.
'Two men have been detained, but we can't at this stage confirm whether it is the author of the shooting,' a police source told Le Parisien. Since the death of the rookie cop, French prosecutors announced that they were treating the shooting as a terrorist act. Local media would report that the rookie cop had only been in the job for 15 days when she was murdered with colleagues describing Clarissa Jean-Philippe as a young woman who was 'lively and dynamic.'