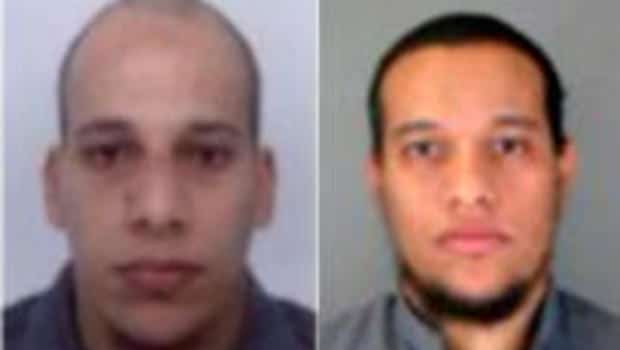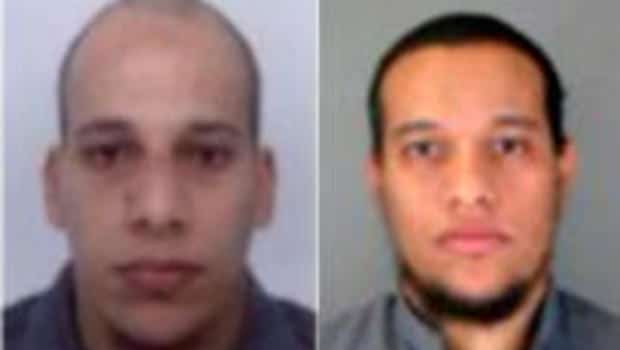 Hamyd Mourad, the youngest of the three Islamic terrorists responsible for the Charlie Hebdo attack slayings has this evening surrendered to authorities whilst his accomplices 34-year-old Said Kouachi, 32-year-old Cherif Kouachi are now the targets of a manhunt in the city of Rheims.
Amedy Coulibaly dead along with 4 Paris grocery hostages. What motivated him?
Clarissa Jean-Philippe, French cop killed in second shooting. Are the attacks linked?
Mohammed Junaid Thorne justifies Charlie Hebdo killing: 'You started it'
Video: Ahmed Merabet is the policeman shot dead by Charlie Hebdo terrorists
Charlie Hebdo attack. Did the editors provoke Islamic Al Qaeda terrorists?'
The surrender of Hamyd Mourad came after the 18 year old suspect saw his name circulating on social media, whilst the hunt for the other men had turned to the Croix Rouge region of Reims, some two hours from Paris.
French media has since reported that dozens of members from France's elite anti-terror unit surrounded an apartment building and there were reports a flat had been searched. 
Live television pictures showed police Swat teams holding positions around the building, with onlookers taking photographs.
Either the suspects will be able to escape, or 'there will be a showdown', said a member of the unit, urging journalists at the scene to remain 'vigilant'.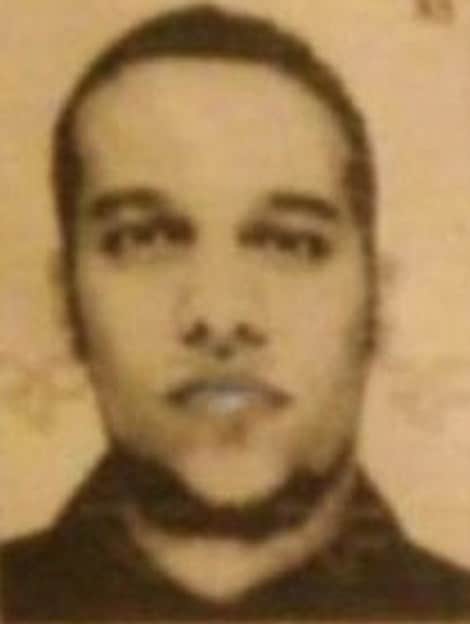 The hunt for the remaining suspected Al Qaeda militants comes after they shot and killed 12 people in Paris yesterday at the offices of satirical journal, Charlie Hebdo, including that of the slaughter of Muslim police officer, Ahmed Merabet who was caught on video pleading for his life before graphically being shot dead.
With respect to the youngest assailant, Hamyd Mourad Metro News in Paris reports that he was a student at a high school in Charleville-Mezieres, close to the city of Reims. Since graduating he had been homeless.
Liberation notes that brothers Cherif and Said Kouachi were born in Paris, raised in the French city of Rennes, before later moved back to Paris, where Cherif worked as pizza delivery man. The report also tells that the Kouachi brothers were orphaned by their Algerian-immigrant parents as children
A report via Associated Press reveals that in 2008 Cherif Kouachi had been sentenced to three years in prison in Paris for helping to funnel prospective jihadi fighters from France to Iraq.
At the time he served 18 months, whilst another 18 months of his sentence was suspended. In that case, Cherif was named as a member of the 19th arrondissement network, named for the mainly North African neighborhood where they were based. The New York Times first reported on Cherif in 2005. It was reported that he had become inspired to fight in jihad due to the Abu Ghraib prisoner abuses.
The motives of the assailants are still being investigated, but they were heard shouting "Allahu Akbar" (God is great) as they shoot their way down the streets near the building. Witnesses also say they told onlookers, "You can tell the media that it's al Qaeda in Yemen."