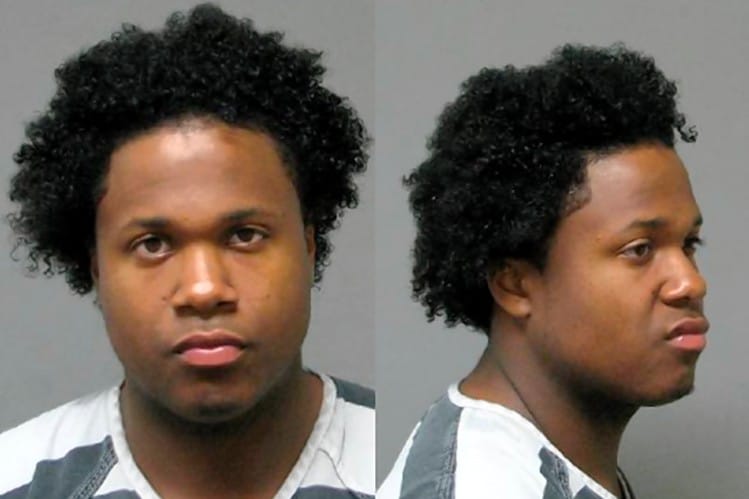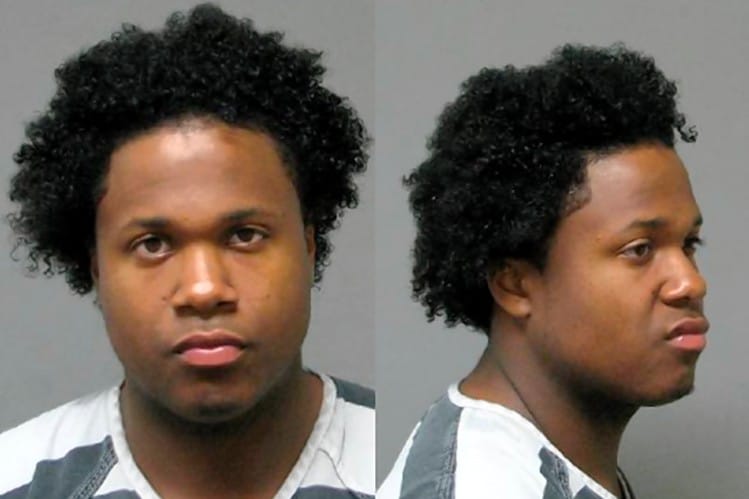 In the days after Ismaaiyl Brinsley a career criminal with an extensive rap took the lives of two NYPD police officers questions have been asked as to what inspired the man to take on his audacious attack on two unsuspecting officers.
Shakwura Dabre, Ismaaiyl Brinsley mother: 'I'm deeply sorry to dead cop families.'
Wenjian Liu murdered cop was newly married. Rafael Ramos father of two.
Ismaaiyl Brinsley shooting: Does Mayor Bill de Blasio have blood on his hands?
Why did Ismaaiyl Brinsley shoot Shaneka Thompson his ex girlfriend?
Did Ismaaiyl Brinsley kill on behalf of the Black Guerrilla Family?
Ismaaiyl Brinsley shoots two NYPD cops dead execution style. Posted plans 3 hours before
Theories have since emerged that the 'deranged man' (as certain sects of the media has now taken to describing the career felon) may have been part of the militant Black Guerrilla Family and was carrying out a pledge to retaliate against authority figures for the deaths of African Americans Eric Garner and Michael Brown  at the hands of cops.
Yet new reports also point to other disturbing acts in the man's life which may help explain why Brinsley carried out his brazen and dastardly act against two un-suspecitng men.
Tells a report via the dailybeast this morning: But Brinsley was more deranged loser than militant radical. A day after Brinsley allegedly shot to death two New York cops, a rough sketch of the killer is starting to emerge, pieced together from police sources and published reports. And it shows a suicidal, serial criminal who finally got his death wish in Brooklyn on Saturday.
What is known about cop killer Ismaaiyl Brinsley is that he had an extensive rap sheet, including 19 arrests in the states of Ohio and Georgia where he lived with his estranged sister. Some of the crimes were petty shoplifting busts. That said Brinsley did get to serve two years in prison for weapons possession in August 2011, a feat he would blatantly challenge in a new image on social media.
Yet here is where things get dicey.
In a report via the Wall St Journal, while Brinsley was in custody in Cobb County, Georgia, in 2011, he marked 'yes' to a questionnaire asking if he'd ever been admitted to a mental institution or been under the care of a psychiatrist or psychologist.
What hasn't been disclosed is whether Brinsley would in the end be deemed mentally ill and whether he had been put on medication or the possibility that he may indeed have had mental problems that were in the end undetected and left untreated?
Upon being released from jail last July, New York Police Department Chief of Detectives Robert Boyce would tell that the 'desperate and aimless' man had even unsuccessfully tried to hang himself.
Could one suppose that this weekend's actions were the mark of a man who at least in his mind sought to impart a legacy of standing up for the 'beleaguered black man' (in his mind) while going down as a martyr? Or was this just the action of a deeply conflicted tortured and mentally ill man who never had a chance growing up a marginalized and violent upbringing who chose the path of least resistance and becoming a career criminal?
Or dare we wonder is this just the lot of disenfranchised black men thrown to the curb in a deeply racist apathetic society with some choosing desperate actions…?