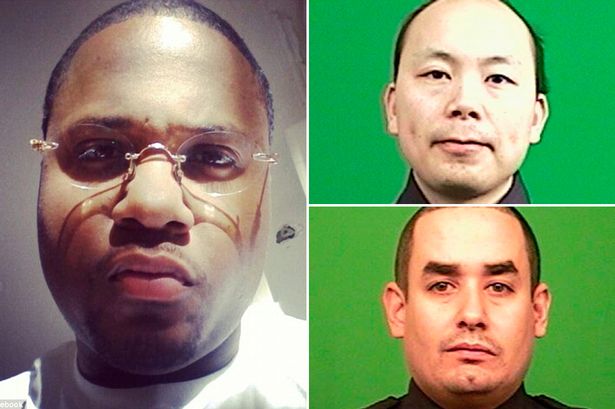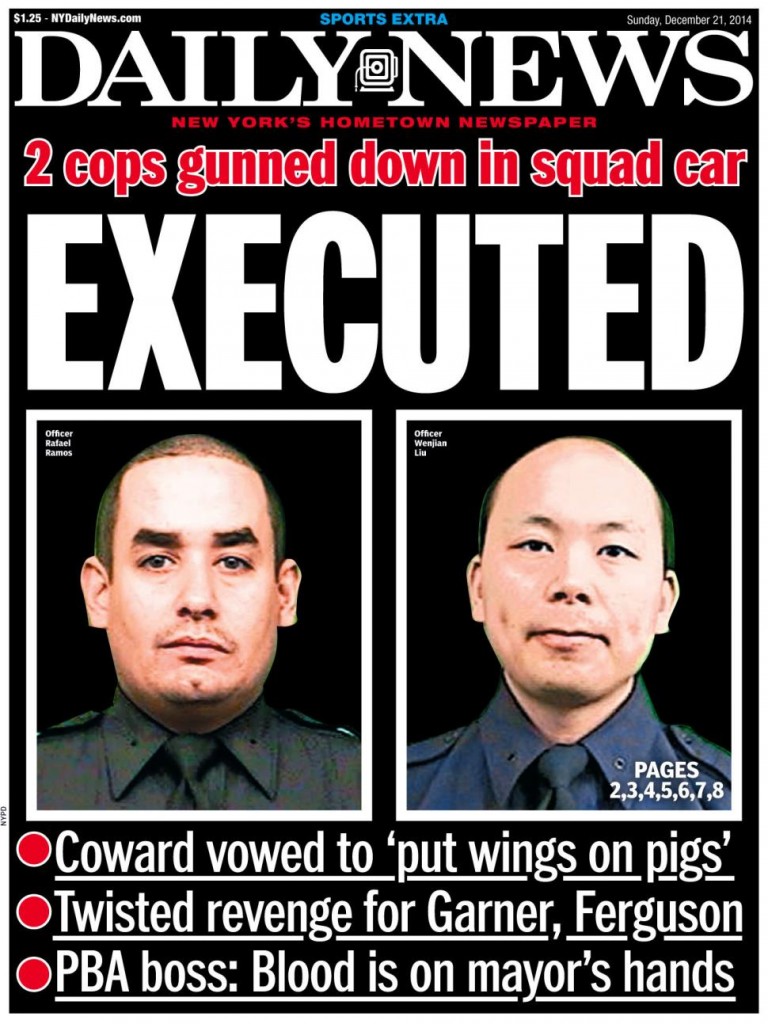 In the face of two NYPD police officers, Wenjian Liu, 32 and Rafeal Ramos, 40 murdered over the weekend at the hands of Ismaaiyl Brinsley it has been revealed that Liu was a recently newly married whilst his partner Ramos was a father of two, a 13 year old and a college aged son.
Shakwura Dabre, Ismaaiyl Brinsley mother: 'I'm deeply sorry to dead cop families.'
Ismaaiyl Brinsley shooting: Does Mayor Bill de Blasio have blood on his hands?
Why did Ismaaiyl Brinsley shoot Shaneka Thompson his ex girlfriend?
Did Ismaaiyl Brinsley cop killer have a death wish? Attempted suicide before
Did Ismaaiyl Brinsley kill on behalf of the Black Guerrilla Family?
Ismaaiyl Brinsley shoots two NYPD cops dead execution style. Posted plans 3 hours before
Ironically the two men would be gunned down whilst operating on their first day in a new precinct, Bedford Stuyvesant, Brooklyn as they took to eating lunch whilst in their patrol car.
At precisely 2.47pm on Saturday, assailant Ismaaiyl Abdullah Brinsley crept up behind their patrol car and shot them both in the head – before fleeing and eventually turning the gun on himself after being cornered by cops on the platform of underground Myrtle/Willoughby, G subway station.
Reports would disclose 40 year old Ramos had two years' experience with the force after working as a safety operations officer in schools prior, having only recently changed jobs in a bid to fulfill a lifelong dream of becoming a cop.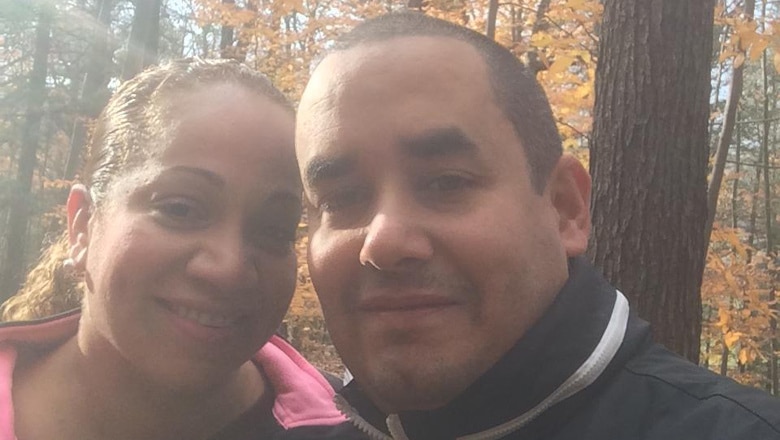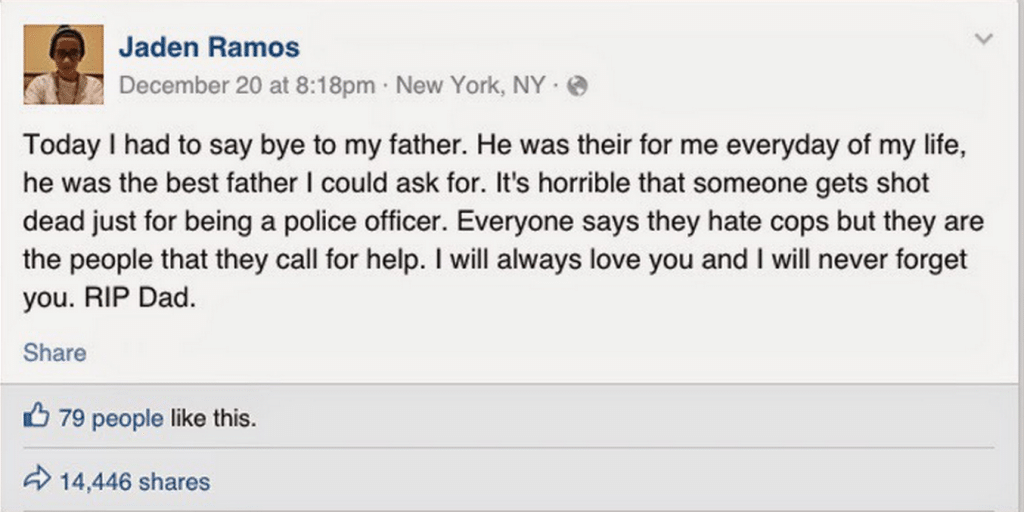 Newsday would note that Ramos lived with his wife Margarita, their son and her two other sons in Cypress Hills, where he grew up, four miles from the crime scene.
Seven-year NYPD veteran, Wenjian Liu lived in Brooklyn's Gravesend with his newly married wife, Pei Xia Chen of two months, having moved there five months before their wedding.
Tragically speaking from outside her Brooklyn home, the widow would tell that her husband, Liu had not been rostered to work that afternoon, but would do so after volunteering to work an extra shift when a fellow officer was running late and bosses put out a call requesting a replacement.
Told Chen: 'He wasn't supposed to be there.'
Added the forlorn wife: 'His dreams were of providing for his current and growing family.' 
'This is a difficult time for both of our families, but we will stand together and get through this together.'
NYPD would later tell that Wenjian Liu's family were from Canton, China, and had moved to the U.S. in 1994 when he was a 12-year-old boy.  
He had joined the NYPD in 2007 after majoring in accounting at The College of Staten Island. The couple had only married in September and were 'looking forward to having [their] own family', according to an earlier statement.
'He was an asset to the police department, using his Chinese language skills whenever and wherever it was needed.'
Despite both cops being rushed to Woodhull Medical Center in critical condition the two officers would be pronounced dead just after 5 p.m. At the time of their deaths, The New York Post would note that the officers had been working overtime on an anti-terrorism drill when the shooting happened.
The shooting comes two months after a 'deranged man' axe-wielding Zale Thompson, attacked a group of NYPD officers. He wounded two but was shot dead by the other cops who were present. Thompson's Facebook page showed multiple references to Black Power. Prior to the attack, heavy would note that the assailant had been discharged from the Navy.
At present a myriad of theories circulate as to what motivated the man, from ties to the Black Guerrilla Family, mental illness, a desire to inflict vigilante justice against perceived wrongs from a system that had him marked to even the suggestion he had used the deaths of other African American men to end his own life as a martyr to a greater cause of inequity and derelict treatment of African American men by the establishment…
top image found here